Share this @internewscast.com
A Tennessee woman is accused of paying a hitman from the dark web to kill the wife of a hiking buddy she met on Match.com and stalking the woman's whereabouts on a fitness app, court documents reveal. 
Melody Sasser apparently didn't like it when her friend, identified in recently unsealed court documents by the initials D.W., told her he was getting married last fall.
"I hope you both fall off a cliff and die," she told the man, according to an affidavit dated May 11.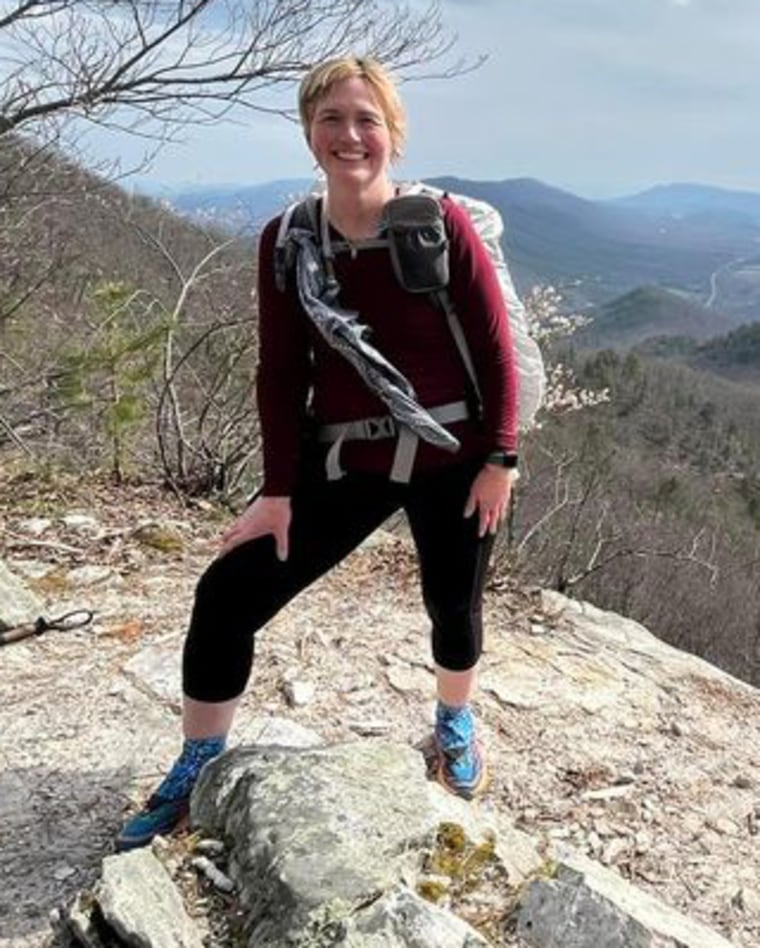 Sasser was charged with murder for hire in U.S. District Court for Eastern Tennessee last month and faces up to 10 years in prison if she is convicted.
According to the affidavit, an outside law enforcement agency tipped off the Homeland Security Investigations unit in Birmingham, Alabama, about the alleged plot in April.
Investigators were given messages between an online user, "cattree," and the administrator of the dark web site Online Killers Market, which offers hitmen for hire, court documents say.
Screenshots from the site showed that "cattree" ordered a murder for hire on Jan. 11, according to the criminal complaint.
Officials say she shared the name of the target, an address, the equivalent of $9,750 in bitcoin and a description saying: "it needs to seem random or accident. Or plant drugs, do not want a long investigation. She recently moved in with her new husband."
"Cattree" also uploaded a photo of the target, identified by the initials J.W., the documents say.
Investigators alerted police in Prattville, Alabama, where the target lived, and sent patrols to the victim's home. 
When J.W. was notified of the alleged threat, she named "Sasser as a suspect" and said Sasser and her husband were hiking friends before he moved to Alabama, the document says.
D.W. told investigators that he and Sasser met on the dating website Match.com and that she helped him with his Appalachian Trail hike by making reservations at hostels and rest points and watching his vehicle when he was gone, according to the affidavit.
After D.W. told Sasser last fall that he was engaged to J.W., Sasser traveled to his Alabama residence, it says.
J.W. reported that her car appeared to have been keyed and that she received "unpleasant phone calls" from a person using an electronic device to disguise their voice. The affidavit said the "threatening" calls came from untraceable computer-generated phone numbers and internet calls.  
Sasser is accused of monitoring the couple's whereabouts and activities on the fitness app Strava, which was connected to their smartwatches and shared location data.
The criminal complaint alleges that Sasser as "cattree" had messaged Online Killers Market several times, expressing frustration that the job hadn't yet been completed.
On March 22, "cattree" sent a message saying, "I have waited for 2 months and 11 days and the job is not completed," according to the court document.
"2 weeks ago you said it was been worked on and would be done in a week. The job is still not done. Does it need to be assigned to someone else. Will it be done. What is the delay. When will it be done," she added, according to the criminal complaint.
After some back and forth, the affidavit says, she agreed to pay more.
Sasser was arrested May 18 and is being held in jail pending her next court appearance Thursday.
Her attorney has not replied to requests for comment.
Share this @internewscast.com