Share this @internewscast.com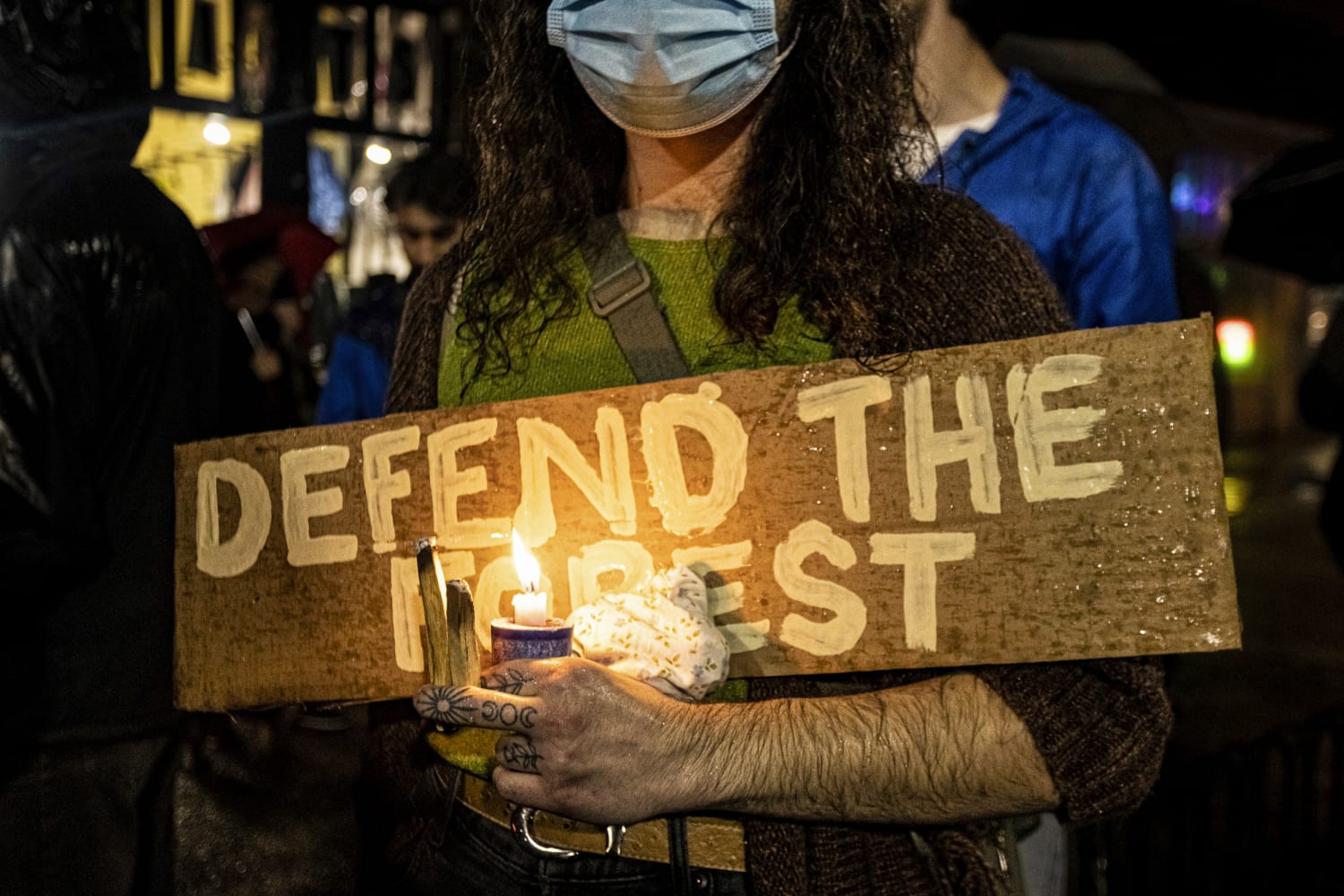 Last month's killing of a nonbinary activist known as "Tortuguita," who was shot during an occupation protest in Atlanta's South River Forest, marked the first police killing of a demonstrator in the history of the U.S. environmental movement.
Police entered the forest on Jan. 18 after months of tension with activists, who had camped out in the area. Tortuguita was shot and seven others were arrested. It was the second police raid that resulted in arrests  in about a month's time. 
The Georgia Bureau of Investigation (GBI) has said Tortuguita shot and injured a state trooper before officers returned fire. No body camera footage of the shooting is available, according to the bureau.
Lawyers for the the family of Tortuguita, whose full name is Manuel Esteban Páez Terán, are questioning the police account of the shooting and say the GBI has not answered the family's questions about the shooting.
"We have contacted them through every channel we have available to us. We have gotten no response, no offer of sharing information with the family," said Jeff Filipovits, an Atlanta-area civil rights attorney, in an interview. "They want to know what happened to their child."
Occupation protests have been a staple of environmental activism for decades, but the one in Atlanta was different. Where police had often been intermediaries in previous protests, in Atlanta they acted as opponents whose own interest — a developmental project for a police complex — was a central part of the protest. 
"There's a long history of law enforcement confronting direct-action environmentalist activists and those confrontations turning hostile," said Keith Woodhouse, an assistant professor at Northwestern University who wrote a book about radical environmental activism. "The huge difference is that one of these activists was shot and killed, and that is, I think, unprecedented in the United States."
And in the modern protest era, more and more often environmentalists who might have once been narrowly focused or branched out from other movements are now in the middle of a far  wider web of societal issues.
"The issue of policing in the United States, the militarization of police forces, Black Lives Matter, all those issues are bound up with protection of this forest for these activists,"  Woodhouse said.
Share this @internewscast.com