Share this @internewscast.com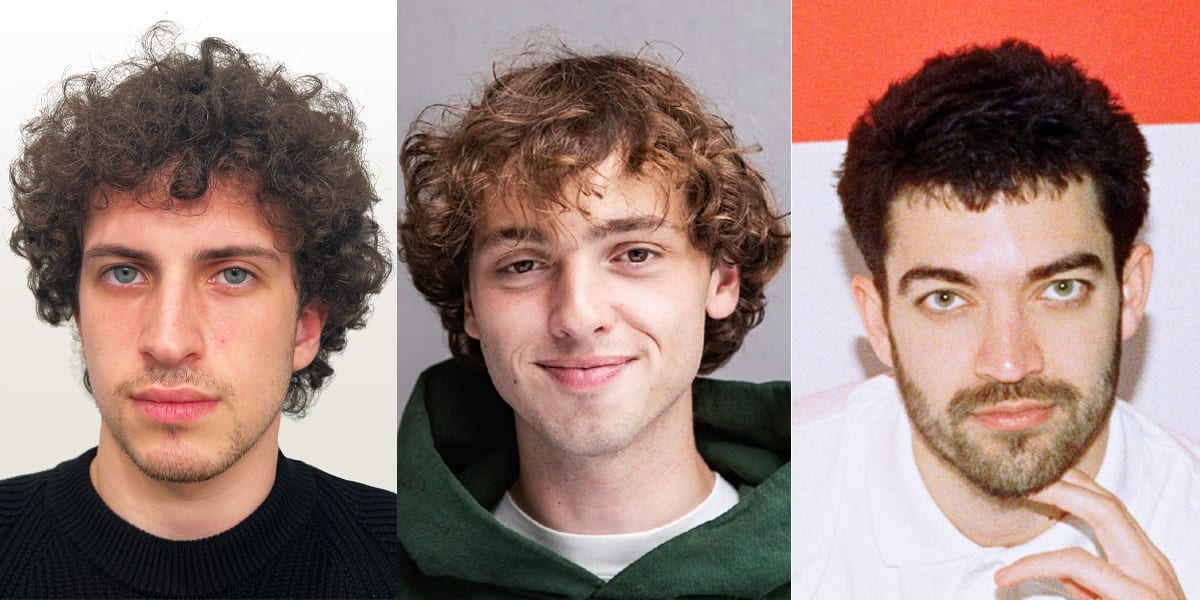 Three TikTok users said they believe their video was the inspiration for thousands of people to troll Truth Social, the social media platform launched by former President Donald Trump.
Their goal? To get Florida Gov. Ron DeSantis, who is widely considered to be Trump's biggest opponent in the 2024 presidential race, trending on Trump's own platform. DeSantis hasn't announced his intentions yet, but he is widely expected to run for the Republican presidential nomination.
"If only 100 of us make accounts and post with a new hashtag, it will literally be trending, and Trump will see it," Peter McIndoe Jr., the creator of the Birds Aren't Real joke conspiracy theory, told the camera in a shaky video in front of Trump Tower in New York. "So in my opinion, the hashtag we should use is #desantis2024."
Their efforts appeared to pay off. At the start of this week, Truth Social's most popular hashtags had barely a few hundred mentions combined. By Tuesday afternoon, #Desantis2024 had shot its way up to the top spot, having accrued more than 1,500 mentions overnight.
It isn't the first time Gen Z has trolled Trump through a viral online campaign. In 2020, thousands of TikTok users and K-pop stans claimed they had registered for tickets to a Trump rally — only to not attend, leaving swaths of seats empty on the day.
As sign-ups flooded Truth Social this week, some online claimed they could no longer join because the app had paused the acceptance process for new accounts. Others speculated the sudden influx of sign-ups could have crashed its servers. 
A spokesperson for Truth Social didn't comment on the rush of TikTok users trolling the platform. The spokesperson denied that the app ever blocked new sign-ups.
"As a free-speech platform that welcomes all users regardless of their political views, Truth Social never halted the creation of new accounts, limited signups in any way, nor applied our authentication system to anyone in an unequal manner," the spokesperson told NBC News in a statement.
At its peak, #Desantis2024 had more than 3,500 mentions on Truth Social. But as #Trump2024 began trending as a response, it soon overtook the former's top spot under "Trending Topics" despite #Desantis2024's having nearly double the traction. By Thursday, both hashtags had been bumped off the top-four trending list even as they continued to outperform every other hashtag.
Truth Social didn't respond to a follow-up inquiry about how it ranks its trending topics.
McIndoe said he had only about 50 followers when he posted the video. But within an hour, the comments began rolling in as viewers expressed their eagerness to participate. By the next morning, the video had reached more than 150,000 views.
The idea came together among three friends over coffee, bacon and eggs on Monday morning. McIndoe was having breakfast with Ari Cagan and Adam Faze when they downloaded Truth Social to check out what Trump was saying online after he predicted he would be arrested.
Once on the app, they noticed Trump was "truthing" repeatedly about DeSantis. Meanwhile, many of the trending topics appeared to have no more than 100 mentions. That's when inspiration struck.
"Essentially, it would be really easy to break into. So it was at that point that Peter was like, 'We got to make use of this somehow,'" Cagan said. "And DeSantis was the obvious answer, because Trump is already really frustrated with the whole DeSantis thing. So if DeSantis becomes more popular than him on his own app, we thought it would drive him crazy."
It was Faze who first tried to take the idea to TikTok, explaining the plan over a green-screen photo of one of Trump's "truths" on Truth Social. The now-deleted video flopped.
So McIndoe headed uptown, bought a pair of wired Apple headphones to use as a microphone and set himself up in front of Trump Tower. There, he recorded the TikTok video that took off. It broke 1 million views Thursday.
To Faze, the incident is a testament to the power of social media and its unique ability to mobilize his generation through the same channels Gen Z is already participating in.
"What TikTok is best at is noticing when something is getting lots of traction and starting to show that same video, then, to the masses. We could never have done this on another platform," he said. "This was made for a mobile audience, and it was definitely a stunt that was pulled off only with a phone."
Share this @internewscast.com