Top Democrat gives 'failing grade' to Biden administration on classified documents
Share this @internewscast.com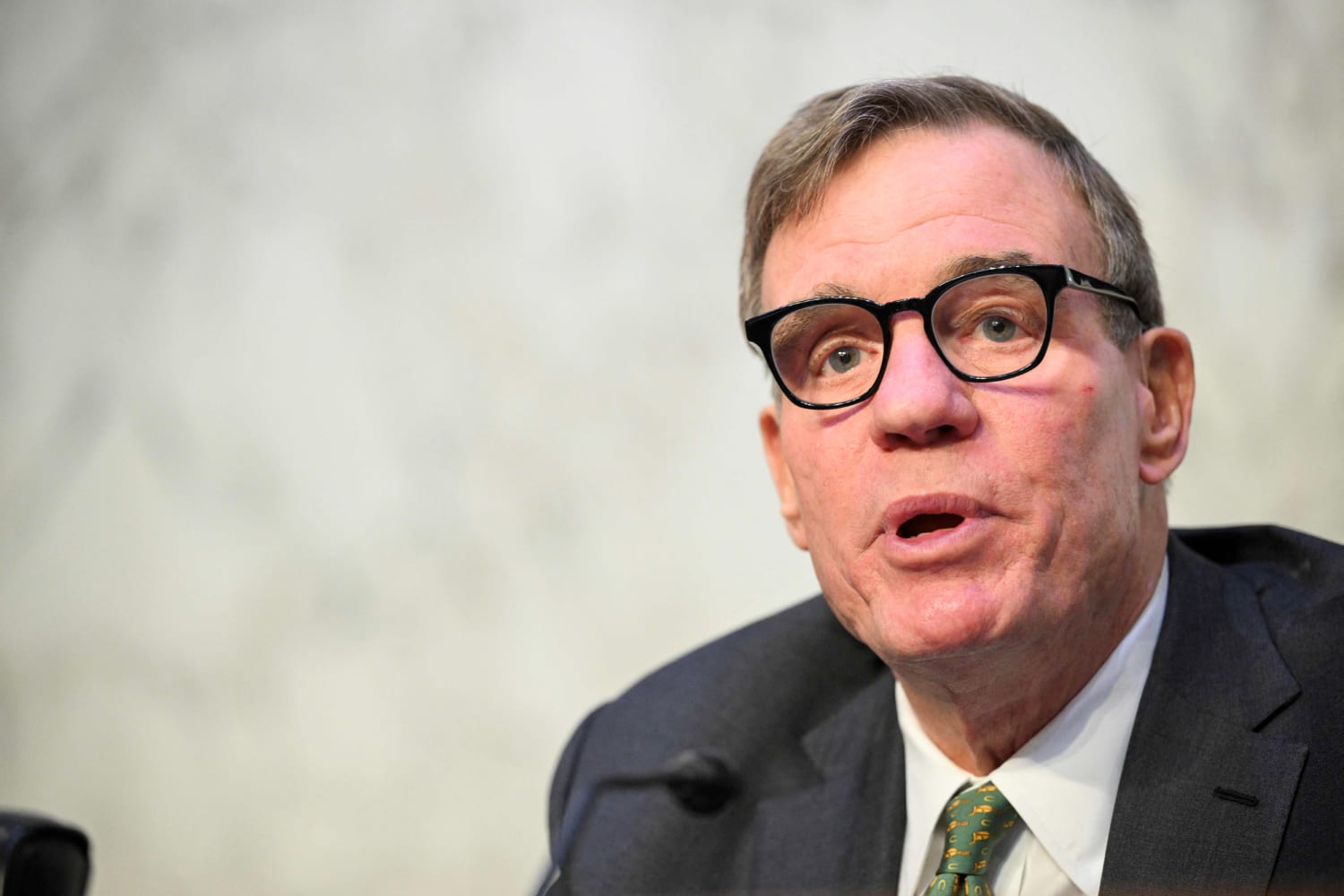 WASHINGTON — Sen. Mark Warner, the Democratic chairman of the Senate Intelligence Committee, chided the Biden administration Wednesday for the lack of information being shared about classified documents that were found at the homes of current and former presidents.
"This is where the Biden administration gets an absolute failing grade," Warner said on MSNBC's "Andrea Mitchell Reports." "Their position is outrageous."
Lawmakers have become increasingly critical of administration officials ignoring requests to be briefed on the classified documents that have been found.
Warner and other lawmakers have been asking to see which documents were found, a request that has been stonewalled.
"We have a constitutional responsibility to see those documents — the classified ones — make a judgment whether the intelligence community did appropriate protection, and if those documents were to fall into the wrong hands, what kind of mitigation we could take," Warner said. "And I am done with the lack of willingness for the administration to address this."
He added, "Their position does not pass the smell test."
Before his comments on Wednesday, Warner spoke with Lisa Monaco, a deputy attorney general, his office confirmed and described the conversation as "frank but candid." The source in his office added they expected changes from their talk.
Hundreds of pages of documents with classified markings were recovered from Mar-a-Lago, former President Donald Trump's Florida home and private club. Trump had refused to turn over the documents in response to a subpoena.
Months later, a handful of documents were found at an office used by current President Joe Biden before he was elected. Subsequent searches of his residences produced additional documents. Biden has complied with requests from federal officials to search for those documents.
Additionally, a handful of records were found at the home of former Vice President Mike Pence, who also complied with a request to search after the documents with Biden and Trump were discovered.
Warner said his demands are not partisan, but suggested he could issue a subpoena to obtain the information.
"You know if this was the Trump administration — and this is not a Democrat, Republican thing — every Democratic member of the intelligence community is outraged by this non-supportable position of the administration," Warner said. "I'm joining with my Republican colleagues and my colleagues, Democrat and Republican in the House. This position cannot stand, and their dragging their feet is outrageous. We've got a job to do. And if we can't get it through a negotiation process with them, we will use other tools."
A special counsel has been tasked with investigating the documents found in Trump's possession in addition to his role in the Jan. 6 attack on the U.S. Capitol and efforts to overturn the 2020 election. A separate special counsel is also investigating the documents found in Biden's possession.
During a Senate hearing on Tuesday, Attorney General Merrick Garland said his office was working to make the information available to lawmakers.
"We do have to balance the concerns of ongoing criminal investigations but we also well recognize the oversight responsibilities and obligations of the committee and we intend to work out an arrangement that will accommodate those interests," Garland said. "We've been working with the Office of the Director of National Intelligence towards that. And we've been making quite a bit of progress recently. And we expect to make further progress."
Share this @internewscast.com