Share this @internewscast.com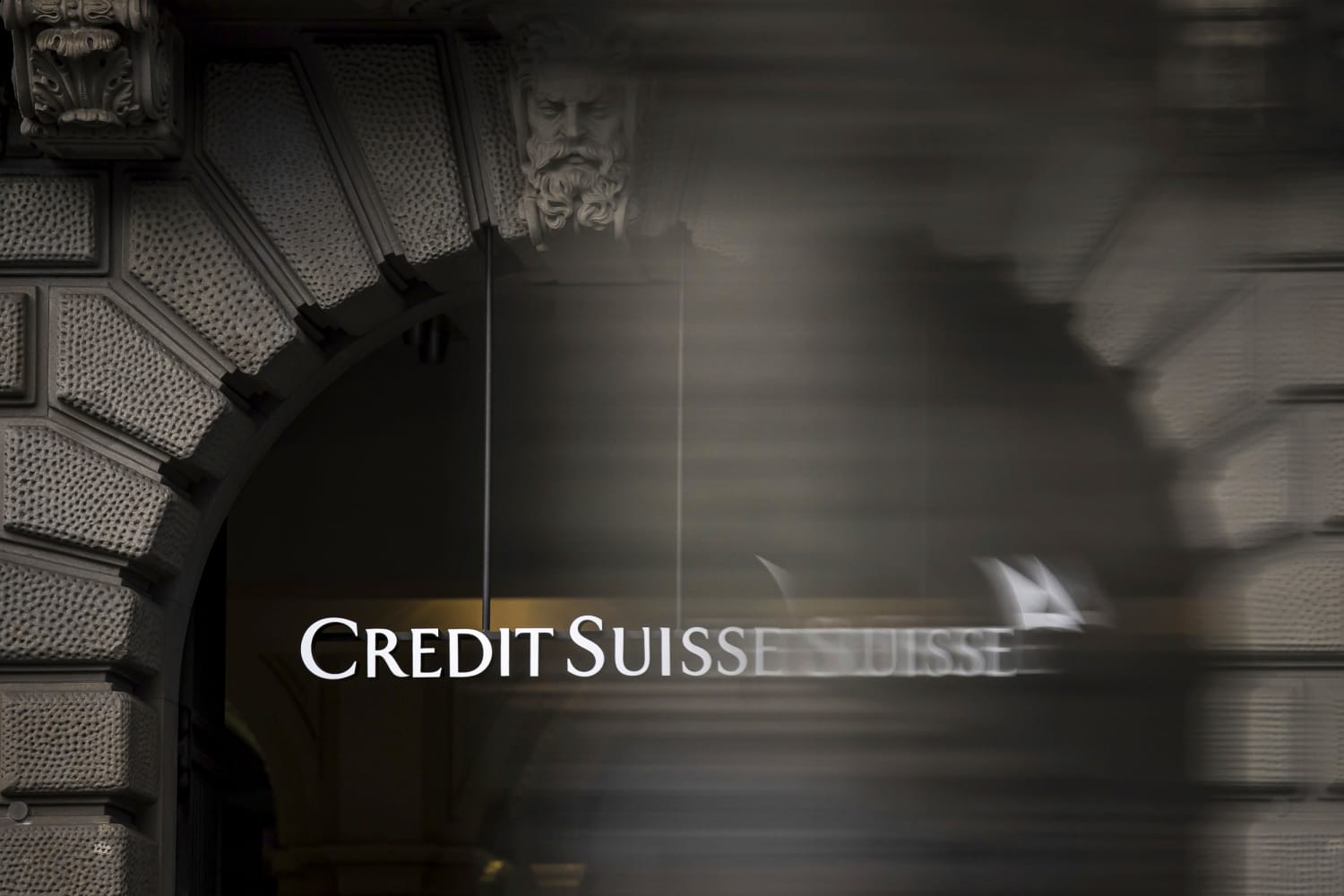 Swiss banking giant UBS on Sunday offered to buy its embattled rival Credit Suisse for up to $1 billion, according to the Financial Times, citing four people with direct knowledge of the situation.
The deal, which the FT said could be signed as early as Sunday evening, values Credit Suisse at around $7 billion less than its market value at Friday's close.  
The FT said UBS had offered a price of 0.25 Swiss francs ($0.27) a share to be paid in UBS stock. Credit Suisse shares ended Friday at 1.86 Swiss francs. The fast-moving nature of the negotiations means the terms of any end deal could be different from those reported.
Credit Suisse is reportedly balking at the offer, however, arguing it is too low and would hurt shareholders and employees, people with knowledge of the matter told Bloomberg.
Credit Suisse and UBS declined to comment on the reports when contacted by CNBC.
Swiss authorities are also reportedly considering full or partial nationalization of the bank as an alternative to the UBS takeover, according to a Sunday Bloomberg report.
The UBS deal is being orchestrated quickly, so the Swiss are preparing for the case that it falls through, Bloomberg said, citing people with knowledge of the matter. The country is reportedly considering whether it would take over the bank completely or hold a significant equity stake.
The UBS offer comes after Credit Suisse shares logged their worst weekly decline since the onset of the coronavirus pandemic, despite an announcement that it would access a loan of up to 50 billion Swiss francs ($54 billion) from the Swiss central bank.
It had already been battling a string of losses and scandals, and last week sentiment was rocked again with the collapse of Silicon Valley Bank and the shuttering of Signature Bank in the U.S., sending shares sliding.
Credit Suisse's scale and potential impact on the global economy is much greater than the U.S. banks. The Swiss bank's balance sheet is around twice the size of Lehman Brothers when it collapsed, at around 530 billion Swiss francs as of end-2022. It is also far more globally inter-connected, with multiple international subsidiaries — making an orderly management of Credit Suisse's situation even more important.
Credit Suisse lost around 38% of its deposits in the fourth quarter of 2022, and revealed in its delayed annual report early last week that outflows have still yet to reverse. It reported a full-year net loss of 7.3 billion Swiss francs for 2022 and expects a further "substantial" loss in 2023.
The bank had previously announced a massive strategic overhaul in a bid to address these chronic issues, with current CEO and Credit Suisse veteran Ulrich Koerner taking over in July.
Share this @internewscast.com