Share this @internewscast.com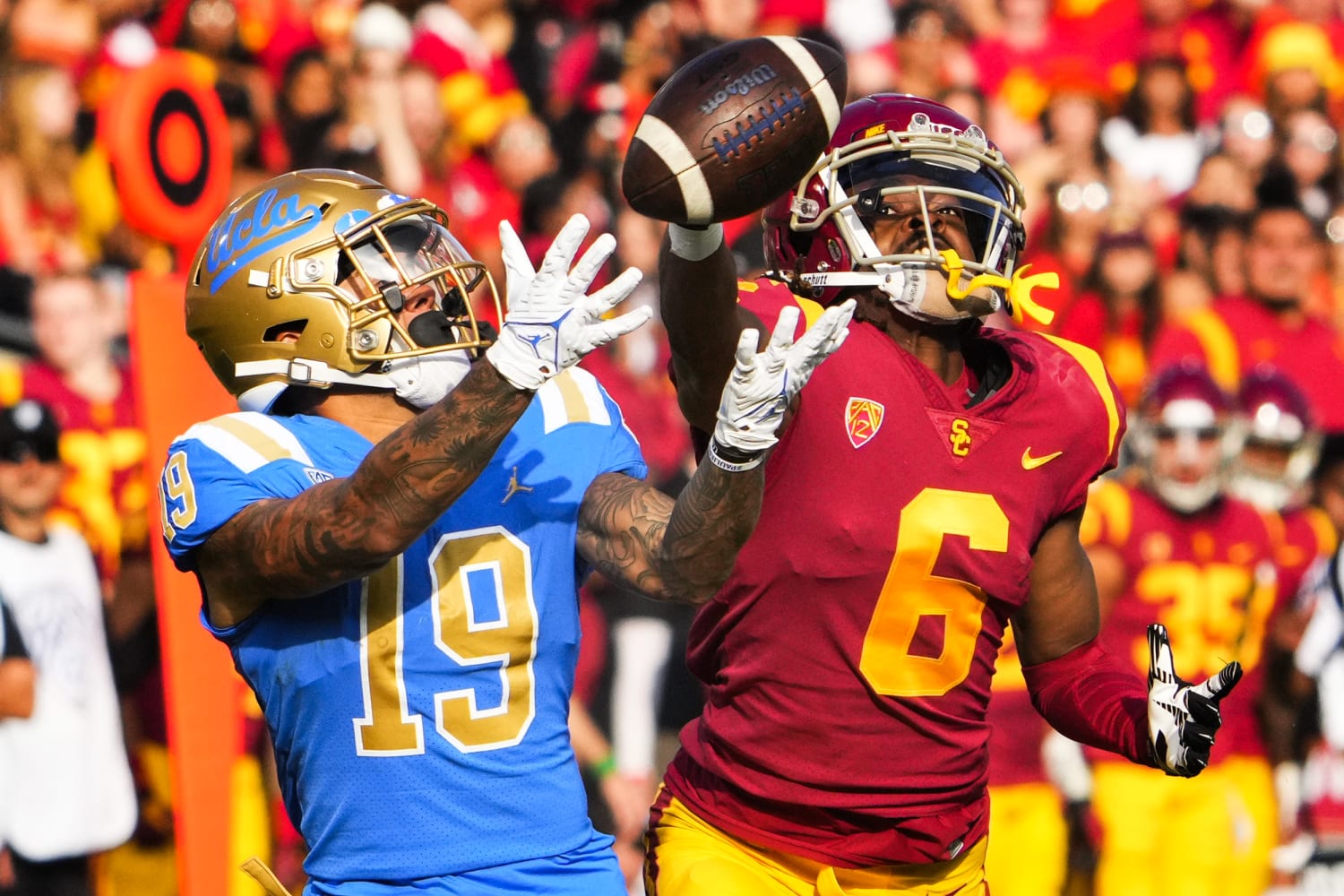 USC and UCLA, two of the most well-known powers of college sports, will leave their century-old affiliation with the Pac-12 Conference in a seismic shift to the Big Ten, the schools announced Thursday.
The stunning announcement means that by the fall of 2024, the Big Ten, headquartered in Rosemont, Illinois, will have member schools as far west as Los Angeles and as far east as Piscataway, New Jersey, and College Park, Maryland.
The University of California, Los Angeles, and University of Southern California confirmed the move in separate statements Thursday, acknowledging their long histories in the Pac-12 and the opportunities the Big Ten presents student-athletes. And with both schools shifting to the Big Ten, the crosstown rivalry will remain in tact.
"Additionally, it means enhanced resources for all of our teams, from academic support to mental health and wellness," UCLA Chancellor Gene D. Black and Athletics Director Martin Jarmond said in a statement. "And although this move increases travel distances for teams, the resources offered by Big Ten membership may allow for more efficient transportation options."
USC Athletic Director Mike Bohn in a statement said the Big Ten also offers increased visibility, exposure and resources, as well as the "stability and strength of the conference."
The move is effective Aug. 2, 2024, USC said.
The Pac-12 is "extremely surprised and disappointed" by the decision, the conference said in a statement.
"We've long been known as the Conference of Champions, and we're unwavering in our commitment to extend that title," the statement read. "We will continue to develop new and innovative programs that directly benefit our member institutions, and we look forward to partnering with current and potential members to pioneer the future of college athletics together."
It's the most jarring development yet in the radical realignment of major college sports which has seen other geographically challenged affiliations, driven by revenue from TV rights to football.
The Southeastern Conference, based in Birmingham, Alabama, now goes as far north as Columbia, Missouri, and by 2025 will be as far west as Austin, Texas.
The Big 12 Conference, headquartered in Irving, Texas and with a long affiliation with the Great Plains, will by 2023 stretch west to Provo, Utah, and as far south and east as Orlando, Florida.
The USC and UCLA defections are a crushing blow to the San Francisco-based "Conference of Champions" that was formed as the Pacific Coast Conference in late 1915 by the University of California at Berkeley, the University of Washington, the University of Oregon and Oregon Agricultural College (now Oregon State University). 
USC joined the league in 1922 and UCLA in 1928, and the Pac-12 now also includes Washington State, Stanford, Arizona, Arizona State, Colorado and Utah.
Share this @internewscast.com