Share this @internewscast.com
A woman accused of fatally shooting her Florida neighbor in a dispute that involved the slain woman's children was arrested Tuesday, the Marion County Sheriff's Office said.
Susan Louise Lorincz, 58, was arrested on charges of manslaughter with a firearm, culpable negligence, battery and two counts of assault, the sheriff's office said in a statement.
Lorincz, who is white, is accused of fatally shooting Ajike "AJ" Owens, who is Black, on Friday through a closed door in Ocala, according to the sheriff's office and civil rights attorney Benjamin Crump, who is representing the Owens family.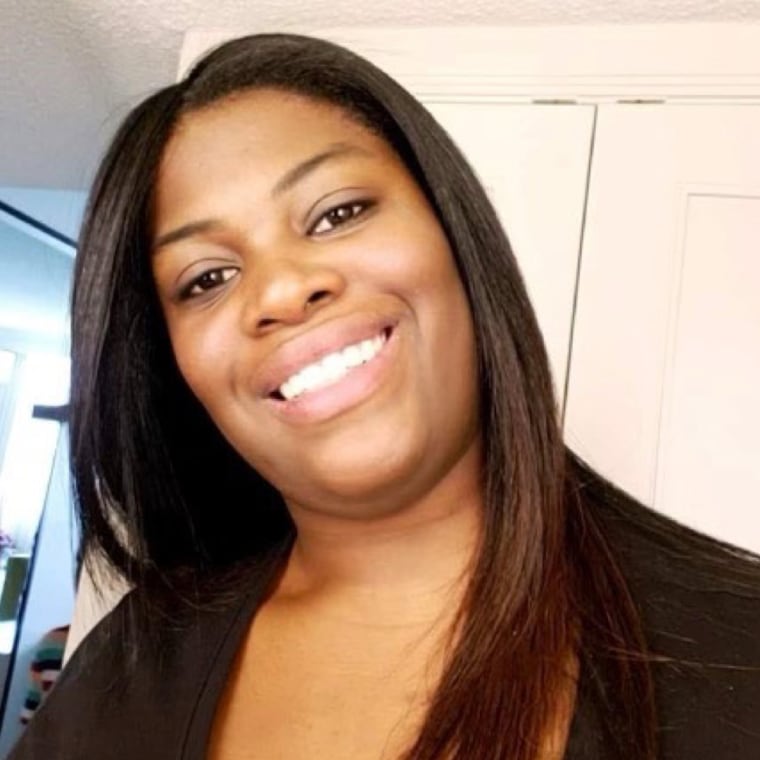 "While we are relieved that the woman apparently responsible for the tragic killing of Ajike 'AJ' Owens has been arrested, we are no less concerned that accountability has taken this long because archaic laws like Stand Your Ground exist," attorneys for Owens family said in a statement Tuesday night.
Marion County sheriff's deputies were on the way to the property for a trespassing call around 9 p.m. when they were informed there had been a shooting, according to an incident report.
They arrived and found Owens shot in the front yard, and a witness said that she had knocked on the neighbor's door when she was shot through the door, according to that incident report.
Lawyers for the Owens family, and others, have called for the woman's arrest in the deadly shooting.
Crump told NBC News in an interview Tuesday that there could be no justification for the deadly shooting, even under Florida's laws about self-defense.
"No way she should feel that this person knocking on the door would be able to cause death to her or imminent bodily harm," Crump said. "And if she did feel fear, call the police. Why shoot through a metal door?"
The sheriff's office incident report says deputies were told at the scene that Owens' children had been playing in a field, and one of them forgot their iPad on the ground and the suspect picked it up.
The person identified only as a suspect in the incident report — which is redacted with most names blacked out — threw roller skates, witnesses told investigators according to the report. It lists the suspect as a 58-year-old white woman.
When Owens went to confront the person about throwing roller skates and knocked on the door, she was shot, according to the incident report.
Marion County Sheriff Billy Woods said at a Monday news conference that investigators were legally required to investigate whether Florida's "stand your ground" law applied.
"Any time that we think or perceive or believe that that might come into play, we cannot make an arrest," Woods said then. "The law specifically says that, and what we have to rule out is whether the deadly force was justified or not before we can even make the arrest."
Crump dismissed that earlier. He said that Owens' children have been interviewed, and witnesses have said what occurred.
"They continue to try to say they need to get the probable cause," he said then. "Well, the probable cause is, she shot through her door, killing a woman."
Owens was a mother of four, the family attorneys have said.
Ocala, where the shooting occurred, is a city of around 63,000 around 60 miles northwest of Orlando.
Share this @internewscast.com