Share this @internewscast.com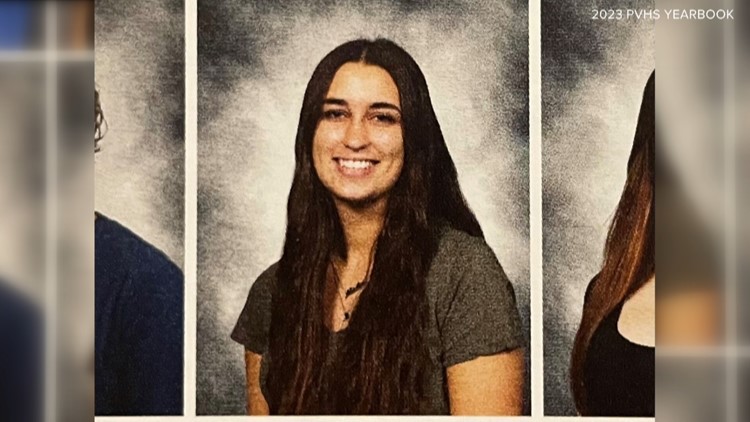 Rising senior Madison Schemitz suffered severe injuries, including damage to her spinal cord, according to multiple sources.
PONTE VEDRA BEACH, Fla. — The victim of a stabbing Saturday in Ponte Vedra suffered severe injuries in the attack, including damage to her spinal cord, according to multiple sources.
Madison Schemitz, a star athlete who played softball for the high school team, was stabbed multiple times, including in the back, according to those same sources. Schemitz's mother was also injured in the attack outside of Mr. Chubby's Wings, as was Kennedy Armstrong, who stepped in to help when he saw the attack happen.
The St. Johns County Sheriff's Office says the assailant was 18-year-old Spencer Pearson, who was also hospitalized for self-inflicted injuries. Witness and law enforcement sources tell First Coast News he slit his throat.
The Sheriff's Office said if Pearson survives, he will face multiple felony charges, including attempted murder.
Casey Estep, who was eating with Madison Schemitz and her mom at the restaurant shortly before the stabbing, told First Coast News that when Schemitz and her mom spotted Pearson, "They were like, 'Oh, we've got to go.'"
Estep said they asked for the check and tried to quietly leave, but before she could finish cashing out, Pearson took off running toward Schemitz and her mom.
Kennedy Armstrong said he was in the parking lot of Mr. Chubby's Wings when he heard people yelling and saw a man stabbing two women.
He told First Coast News what happened next is a blur. He didn't realize until after the incident that he'd been hurt. Armstrong suffered severe injuries to his right hand, including damage to an artery and several ligaments. He is scheduled for surgery Monday.
"You see two girls in trouble getting attacked by a guy, I would hope most people would do the same," Armstrong said on Sunday. "Kudos to the mom. I think she's the real reason that girl is still alive."
Two GoFundMe pages have been created for the family, one by friends of Schemitz's mother and one by supporters of her father. Jointly they have raised $72,000 so far. A third GoFundMe has been created for Armstrong, but Armstrong's mother said while the family appreciates the gesture, treatment for his injuries will be covered by insurance and they do not need the money.
Share this @internewscast.com