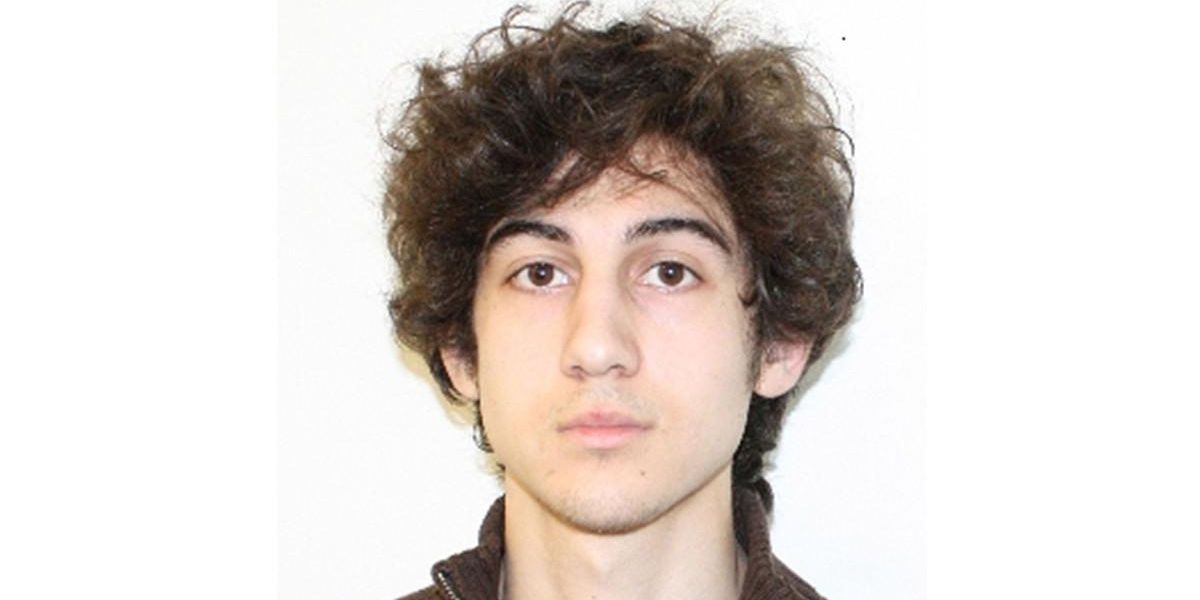 The Washington Post has updated a fact-check from last March that gave Sen. Tom Cotton (R-Ark.) two Pinocchios for predicting that the Boston bomber, Dzhokhar Tsarnaev, would get a coronavirus stimulus check after Democrats blocked an amendment to prevent stimulus funds from going to prisoners.
"We received an email from Cotton's press secretary, James Arnold, who noted that Tsarnaev did indeed receive a stimulus check. This news emerged in a filing made by the Justice Department seeking to seize the money for criminal restitution he still owes," Washington Post fact-checker Glenn Kessler wrote Thursday in an update to his March 9 fact-check.
The Post had reviewed claims made by Senate Republicans after Democrats blocked an amendment from Sen. Bill Cassidy (R-La.) to the fast-tracked coronavirus stimulus bill. Cassidy's amendment would have prevented the treasury secretary from sending stimulus checks to any individual in prison. On March 8, Cotton warned that Tsarnaev could be one of many prisoners who would get a $1,400 check from U.S. taxpayers because Democrats killed the Cassidy amendment.
"The left recognizes that this was a bad idea and that they're going to pay a price at the polls. Get ready for campaign ads," Cotton wrote on Twitter.
Republicans said the amendment was a necessary fix to correct a 2019 ruling by a federal judge that blocked the Internal Revenue Service from creating regulations to deny stimulus payments to prisoners.
The Washington Post accused Cotton of "scaremongering." Kessler cited prisoner advocates who pointed out that Cotton and other Republicans voted for previous coronavirus stimulus bills that lacked the language excluding prisoners in the Cassidy amendment. He also quoted the argument Sen. Dick Durbin (D-Ill.) made on the Senate floor that claimed the Cassidy amendment would harm the families of prisoners, who are disproportionately black.
The Post said the Cassidy amendment was "not serious legislation," dismissing Cotton's warnings as campaign rhetoric and handing down a rating of two Pinocchios, meaning there were "significant omissions and/or exaggerations" in his claim.
However, on Wednesday a court filing revealed that Tsarnaev, who was convicted in 2015 for bombing the Boston Marathon, received a $1,400 stimulus payment. He has been ordered by prosecutors to return the taxpayer funds, along with any other money sent to him.
Cotton's press secretary, James Arnold, wrote to the Post demanding an immediate correction to last March's erroneous fact-check.
"You portrayed Senator Cotton's amendment as pure political theater—'not serious legislation'—warning of an outcome that, according to your article, was very unlikely to happen," Arnold wrote. "Now that it has in fact happened, we're asking that you update your story to include that Senator Cotton's concerns did come true and that his amendment would have prevented it."
Arnold added that Cotton's office disagreed with the Post's characterization of the Cassidy amendment as "crafted for future campaign ads" rather than acknowledging "legitimate policy disagreements" between Republicans and Democrats, specifically objecting to the phrase "scaremongering."
In the update, Kessler acknowledged Cotton's "predictive powers."
"He said the Boston bomber would get a stimulus check — and Tsarnaev did. Now, if the government is successful, this money will go to victims. So Tsarnaev still will not keep it. But in retrospect, the use of the phrase of 'scaremongering' was inappropriate," Kessler wrote. "Cotton had raised a legitimate issue of concern, even if he framed it in a political way. The term 'hyped up' in the headline went too far as well.
"Thus, we will reduce the rating on this claim to One Pinocchio — our version of 'mostly true.' His statement still lacks some context but he was certainly correct that Tsarnaev would receive a stimulus check."
In a statement to Fox News Digital, Cotton blasted Democrats for voting against the Cassidy amendment and permitting COVID-19 stimulus funds to go to prisoners like Tsarnaev.
"Every single Senate Democrat voted to send COVID relief payments to prisoners, including terrorists and mass murderers like the Boston Bomber," Cotton said. "Each dollar Dzhokhar Tsarnaev receives should go to the families of those he brutally injured and killed."
Source: TheBlaze