5.9k Share this
Former St Kilda great Aaron Hamill, who had Warne as joint-best man at his wedding, shared a story about how he tried to snag a walk-on part on his favourite show, Peaky Blinders.
"He said, 'I've got this great idea', as he always did," Hamill recalled.
"He said, 'I've sent off an email to the producers of Peaky Blinders.'
"'I'd love to be part of your show. I'm a keen viewer.'
"So, he did all that and he rang back and said, 'I got the email back'.
"I said, 'Please, read it out to me.'
"'Dear Shane, thanks very much. We love your enthusiasm, but unfortunately porcelain veneers weren't around in Birmingham in 1931.'"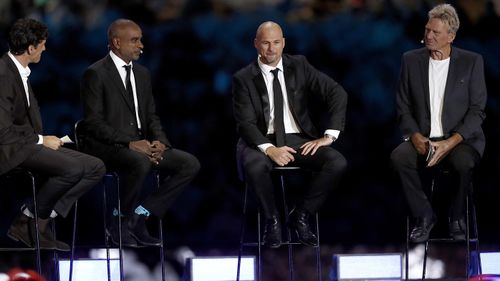 Source: 9News
5.9k Share this