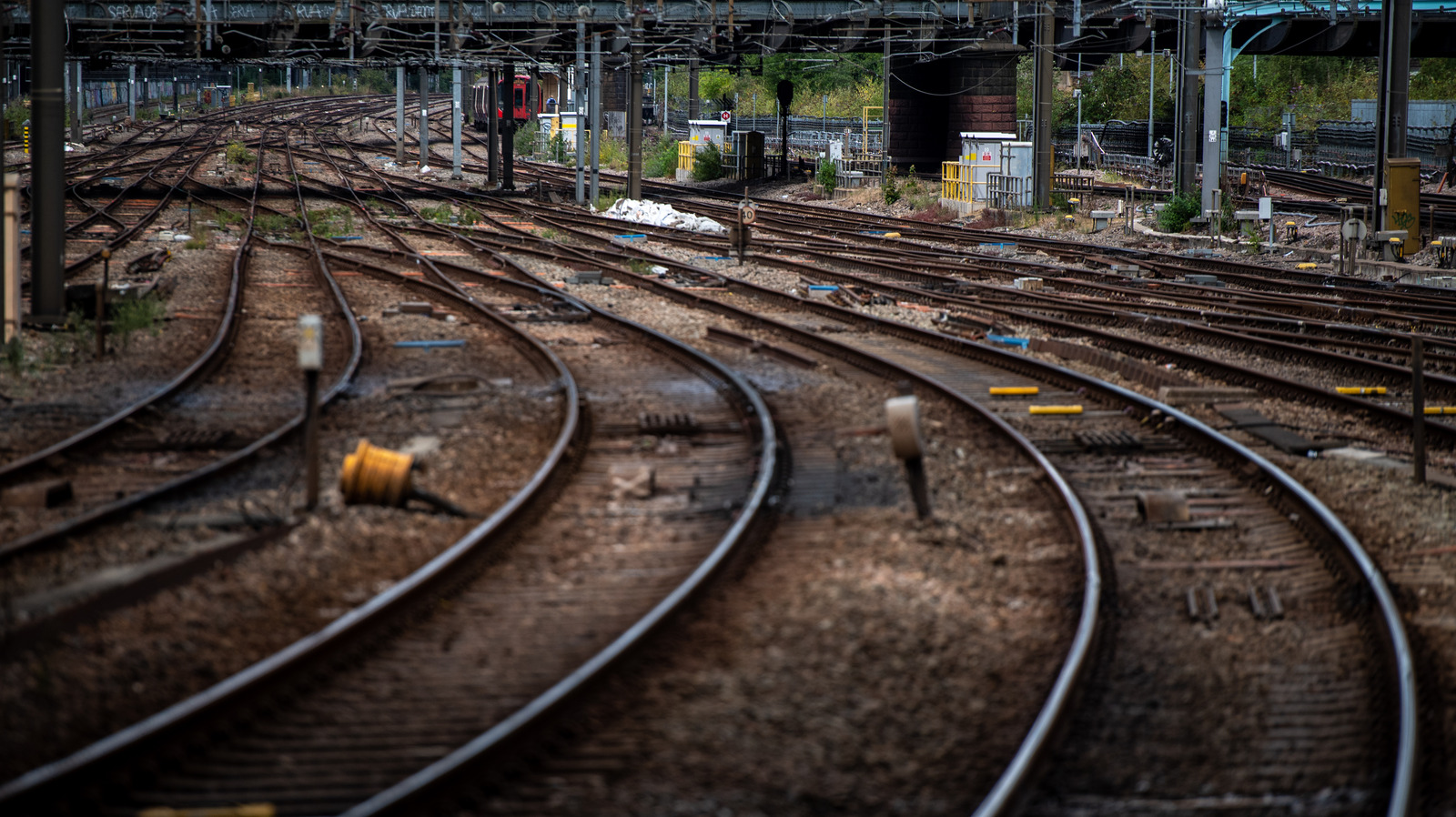 Police discovered the crime scene the next day, and what they found shocked them. According to All That's Interesting, Venables and Thompson had repeatedly kicked and pummeled the little toddler with bricks in what must have been excruciating torture. They then took a 22-pound iron bar and smashed his skull so hard that fractured in 10 places. Bulger's body was been so badly beaten that forensic scientists were unable to determine what had been the fatal blow to the little boy.
But it gets worse. Not content with assaulting Bulger, Venables and Thompson had stolen items from the mall and used them to inflict further damage. They painted his eyes with blue paint and stuffed his mouth with batteries.
To cover up their crime, Venables and Thompson placed the lifeless Bulger onto the train tracks, believing that the impact would conceal the evidence of their attack. Instead, at the crime scene, policemen found the tortured little child split in half by the impact of a train.
The means of death had been so brutal that detectives initially assumed that only an adult, or group of adults, could have been responsible. However, video footage that showed Venables and Thompson leading Bulger away offered irrefutable proof that the 10-year-old boys were involved. Venables and Thompson confessed to the crime shortly after their arrests (via The Mirror).