Share this @internewscast.com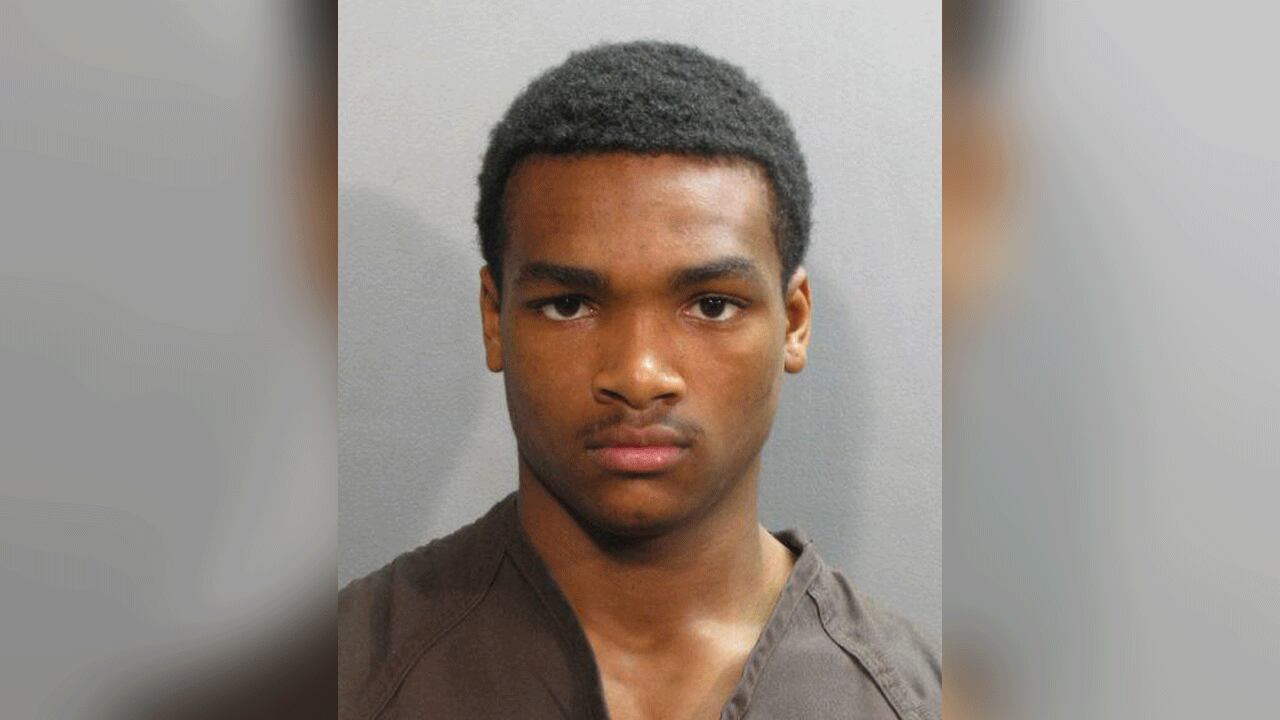 JACKSONVILLE, Fla. – A man who pleaded guilty to second-degree murder in the 2016 shooting of a University of North Florida employee was sentenced to life in prison with review after 25 years.
Dakarai Maxwell took the stand and asked the judge if he could withdraw his plea.
News4JAX spoke with an attorney who has no connection with the case about what's next for Maxwell.
Maxwell was sentenced for the murder of UNF information technology engineer Joe Brenton.
PREVIOUS STORIES: Jailhouse calls detail hit ordered against UNF employee | Surveillance video shows burglary that police say led to murder | Man accused of ordering stepbrother to kill witness pleads not guilty | Prosecutors to seek death penalty in Jacksonville witness murder
According to court records, Maxwell, who was 17 at the time of the murder, was told by his stepbrother Jecorian McCray to kill Brenton.
Investigators said McCray ordered the hit on Brenton because he was supposed to testify against him in a 2014 burglary case where he was caught on camera breaking into Brenton's home.
In 2016, Brenton was found shot to death inside his home just hours before he was set to testify.
Last year, McCray was sentenced to life without parole and Maxwell pleaded guilty to second-degree murder.
In court, Maxwell apologized to his and Brenton's family, taking full responsibility, except for being the shooter.
"It has been 6 years later I realized I was a puppet, and I should have never engaged in those phone conversations. Your honor, with that being said I'm asking that you look at me as if I was 16 instead of 23," Maxwell said in court.
He also asked the judge if he could withdraw his plea.
Attorney Randy Reep said Maxwell only has two possible opportunities.
"One of them is what we call ineffective assistance of counsel, that is to say something happened that his attorney didn't materially prepare him for. The other one is, and it won't be a factor in this case, is that he has an appellate issue for an illegal sentence, but the sentence on this case is legal," Reep said. "He may have been surprised that he got life and maybe he thought he was going to get something less than that. I don't know what his thought process was. But generally, with my clients, we don't like them to be surprised at sentencing and we'd like to fully prepare them for their worst-case scenario, because withdrawing a plea is extraordinarily difficult."
Reep also said courts make sure the defendant knows what they're entering into before they plea.
Copyright 2023 by WJXT News4JAX – All rights reserved.
Share this @internewscast.com