5.9k Share this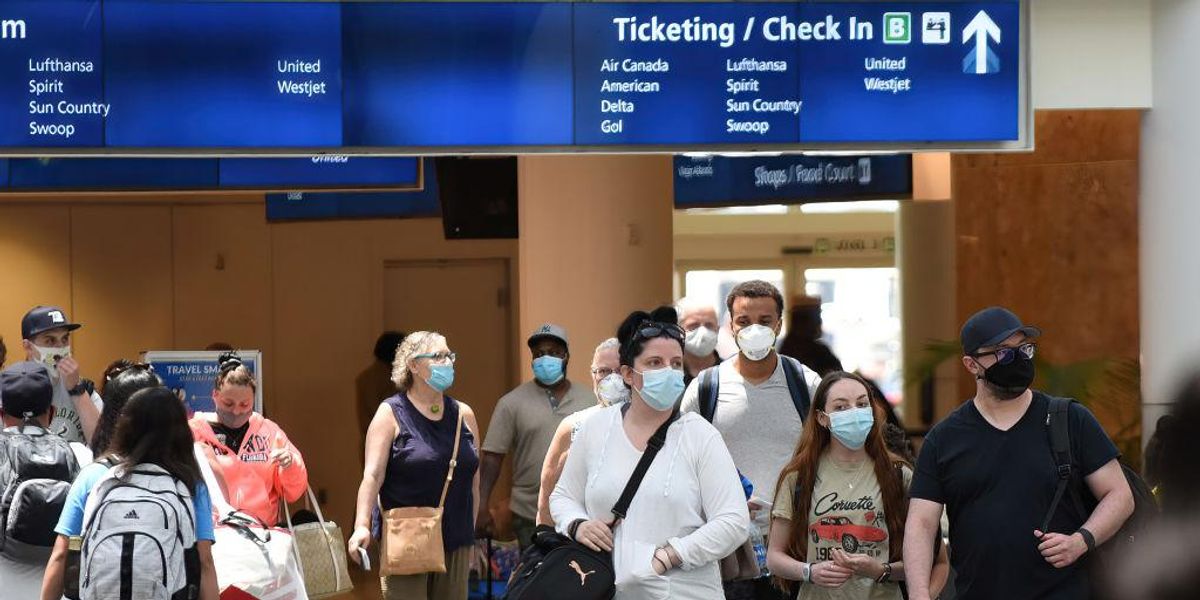 With the airplane mask mandate set to expire next week, President Joe Biden's new coronavirus czar on Monday raised the possibility that the U.S. Centers for Disease Control and Prevention could once again extend the federal masking requirements for public transportation.
"This is a CDC decision and I think it is absolutely on the table," White House COVID-19 response coordinator Dr. Ashish Jha told NBC News' Savannah Guthrie on "Today."
Jha said that the CDC is developing a "scientific framework" to guide its decision making and that agency director Dr. Rochelle Walensky will make a decision on the mask mandate for planes, trains, buses, and other means of public transportation within the week.
"We're going to see that framework come out, I think, in the next few days and based on that, we're going to want to be guided by this decision," Jha said. "Throughout the entire pandemic we've wanted to make decisions based the evidence and science, and that is what I expect we'll do again this week."
The Transportation Security Administration's mask mandate, originally set to expire in May 2021, was extended for the fourth time in March. President Biden enacted the requirements with an executive order in February 2021 to "encourage widespread mask-wearing and physical distancing on public modes of transportation, consistent with CDC guidelines and applicable law."
Congressional Republicans opposed the CDC's decision to extend the masking requirements last month because shortly beforehand the agency released new guidance that recommended that approximately 70% of Americans did not need to wear face masks indoors. Following the CDC's guidance, most states and local governments have loosened masking restrictions, or done away with them entirely, and Republicans and others questioned why the federal restrictions for public transportation remained.
Sen. Rand Paul (R-Ky.) forced a vote to overturn the masking requirements that passed with bipartisan support from senators but met a veto threat from President Biden.
As the CDC considers what to do with the mask mandate this week and next, several states are reporting a rise in COVID-19 cases because of the BA.2 Omicron subvariant of coronavirus, a new and more contagious strain of the virus that spread in Europe before making its way to the United States. Scientists have observed this latest strain to spread quickly but say that it does not appear to cause deadlier disease than previous strains of the virus.
Jha said that he is "not overly concerned right now" about the possibility of another virus surge like the Delta or Omicron surges. He pointed out that case numbers and hospitalization numbers are among the lowest they've been during the entire pandemic.
"I don't think this is a moment where we have to be excessively concerned," Jha said.
Source: TheBlaze
5.9k Share this