Share this @internewscast.com
The Duggar family from TLC's 19 Kids and Counting and Counting On are under a microscope in Shiny Happy People: Duggar Family Secrets. Jill Duggar speaks on her experience growing up as a Duggar within the miniseries, but her parents aren't featured. So, why aren't Michelle and Jim Bob Duggar taking part in the documentary? Here's what to know.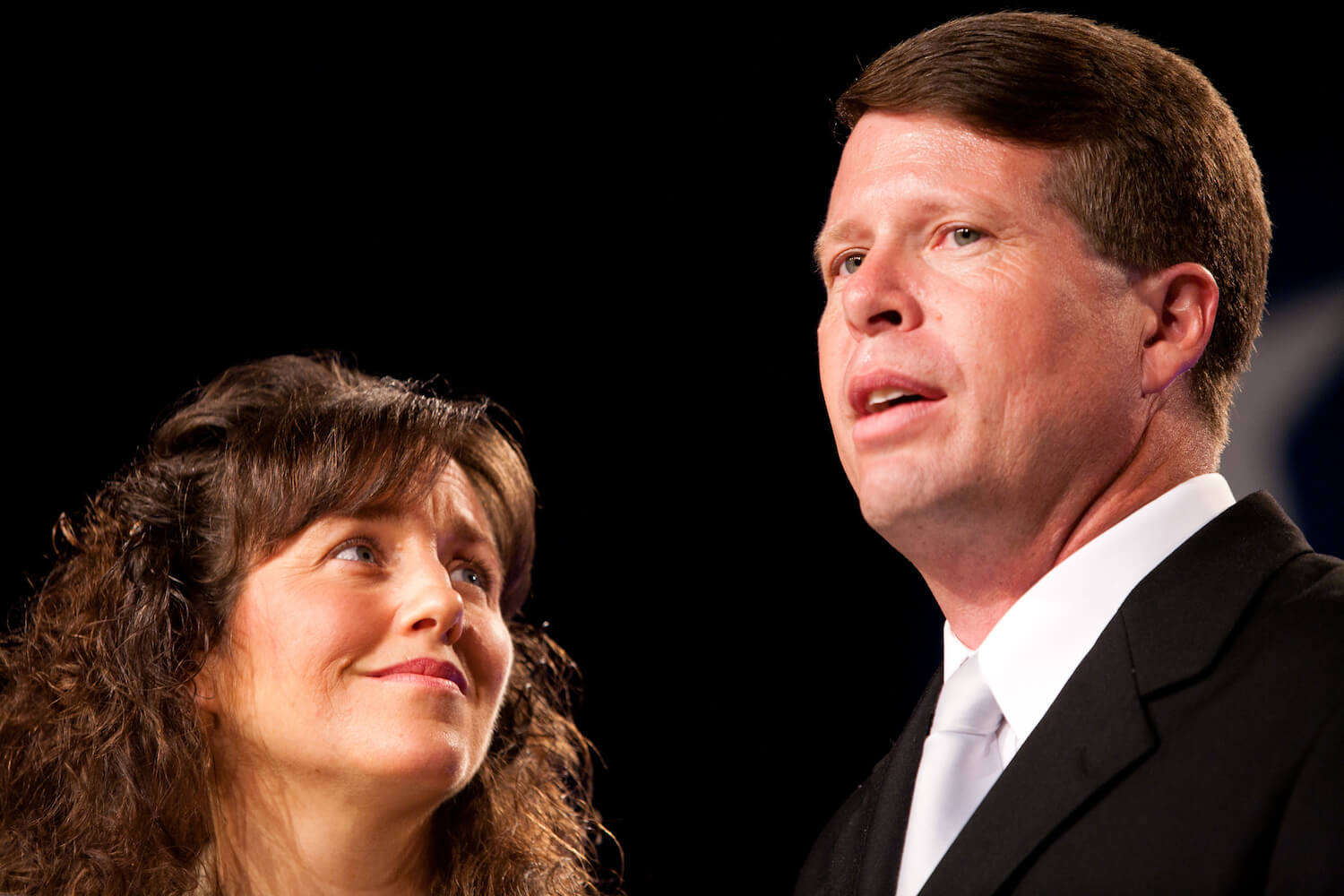 Why aren't Michelle and Jim Bob Duggar in 'Shiny Happy People: Duggar Family Secrets'?
Michelle and Jim Bob Duggar aren't interviewed in Shiny Happy People: Duggar Family Secrets — and they aren't the only ones. While Jill Duggar appears in the documentary to answer questions about growing up in her family with Josh Duggar as her brother, her other siblings don't appear. The documentary miniseries also features Jill's husband, Derick Dillard, as well as Amy Duggar and Amy's husband.
So why don't Jim Bob and Michelle speak out in the documentary? It seems likely that the parents don't want to answer difficult questions about Josh and the way they raised their 19 kids. Josh is currently serving over 10 years in prison for downloading child sexual abuse material. Additionally, the documentary centers on IBLP — the harmful Christian organization Jim Bob and Michelle follow.
Jim Bob and Michelle were once quite active on reality TV and social media. But they took a massive step back after Josh's trial. The couple hasn't posted anything to Instagram in 2023. Additionally, the documentary reveals how Jim Bob and Michelle attempted to cover up all of Josh's wrongdoings in the past. They severely downplayed the severity of Josh molesting his younger sisters. With this in mind, it makes sense that the couple wouldn't volunteer to appear in the documentary series.
While Jim Bob and Michelle don't appear, Duggar family friends Jim and Bobye Holt do. Josh dated Jim and Bobye's daughter, Kaeleigh Holt.
"Michelle said, 'Well, we weren't going to have them tell you guys at all. We were going to have Josh confess to Kaeleigh once they were married,'" Jim noted in the series. "So I asked [Jim Bob], 'Were you basically saying you were trying to use my daughter as a carrot to get him to behave the right way?' And he said, 'Yeah, kind of.'"
Executive producer Blye Pagon Faust hopes Josh Duggar's parents watch the documentary
Executive producer Blye Pagon Faust hopes that Jim Bob and Michelle Duggar will watch Shiny Happy People: Duggar Family Secrets.
"We hope that they actually will take a look at it themselves and maybe there's some sort of reflection and changes," Faust said, according to Yahoo. "And other members of the family and of the IBLP organization and ideology perhaps will also come forward and renounce a lot of the harmful teachings."
Executive producer Cori Shepherd Stern notes she hopes the documentary series helps consumers think twice about what they watch. She also wants others in the entertainment industry to take more responsibility regarding what and who they're putting on a screen.
"I think that anyone who takes a look at this [will realize] that some of these things that we're consuming as entertainment [are] actually misogyny and educational abuse," Stern added. "To watch a show and to see a child not be taught anything … I would hope that we all as entertainment professionals, take a look at our responsibility in what we're presenting."
Shiny Happy People: Duggar Family Secrets releases on June 2, 2023, on Prime Video.
How to get help: If you or someone you know has been sexually abused, text HOME to the Crisis Text Line at 741741 for free and confidential support.
For more on the entertainment world and exclusive interviews, subscribe to Showbiz Cheat Sheet's YouTube channel.
Share this @internewscast.com