Italy added Paris and other parts of France to its COVID-19 blacklist on the same day it counted another 1350 coronavirus infections of its own.
Another 17 people died in the past day, bringing Italy's official toll to 35,724, the second-highest in Europe after Britain.
The ordinance signed by Health Minister Roberto Speranza requires proof of negativity or tests on arrival from anyone coming from Paris, Provence, Corsica or several other French regions.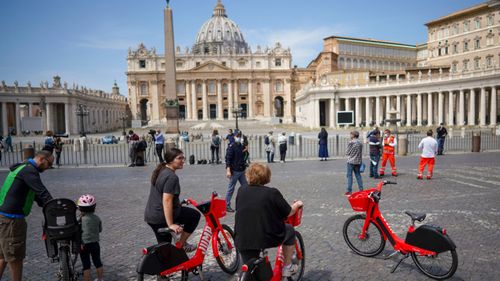 Infections in France reached a new record-high this weekend with over 13,000 new cases in 24 hours. France and Spain lead the European Union with the most new cases per 100,000 people over the past two weeks.
Italy, the onetime European epicentre of the outbreak, already requires tests-on-arrival or a negative tests in the previous 72 hours for anyone coming from Spain, Croatia, Malta or Greece.
Source: 9News