Share this @internewscast.com
In the entertainment industry, few actors are more respected than Helen Mirren. As known for her work in British productions as for her roles in American films, the 76-year-old has been a staple in Hollywood for decades.
Mirren first embarked on her career as a stage performer in the '60s. But it wasn't until the '80s that she achieved Hollywood stardom. In the 2000s, when most performers her age start to slow down, the London native ramped things up, appearing in high-profile projects like The Queen.
As busy as Mirren is with work, she makes time for her personal life, including her marriage to Taylor Hackford. In a recent profile, Mirren opened up about her relationship, admitting that her husband doesn't make her feel beautiful — and that's just the way she likes it. 
When did Helen Mirren and Taylor Hackford get married?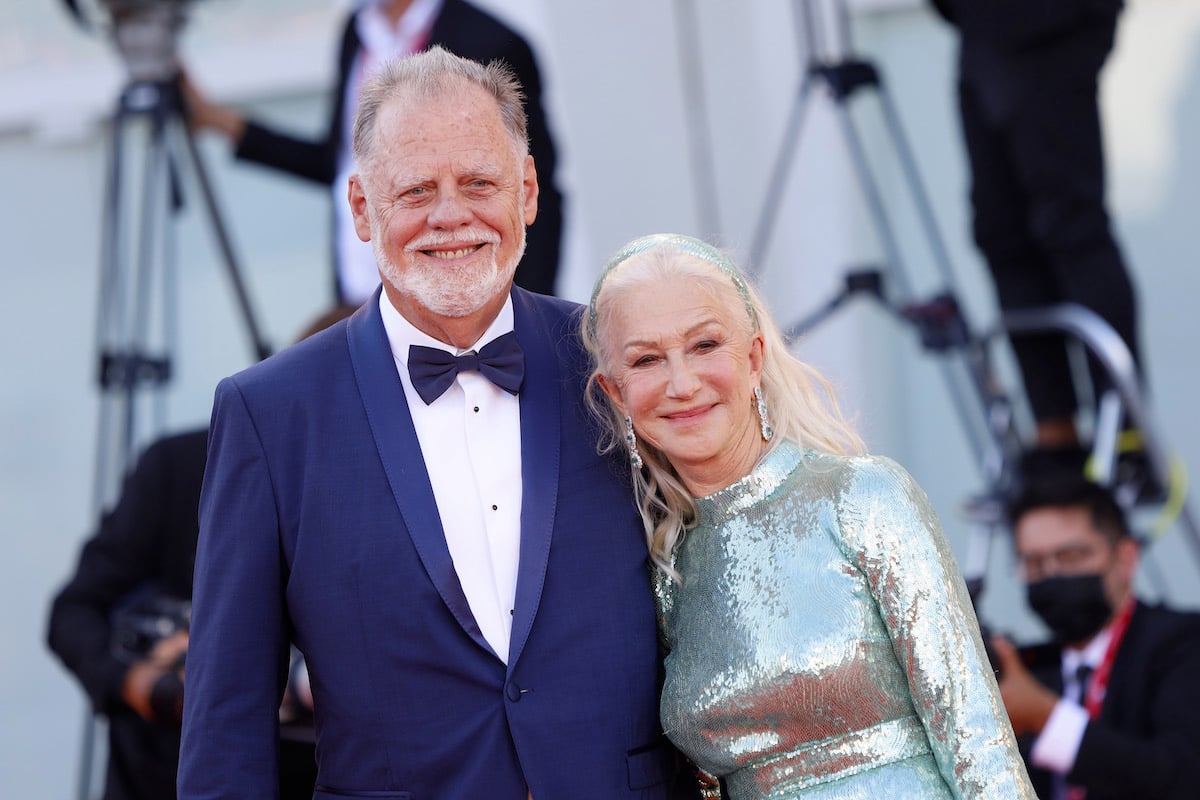 Mirren and Hackford started dating in the '80s, during her meteoric rise to fame in the film industry. They met on the set of Hackford's film White Nights. Right away, the actor and the esteemed director hit it off. By the time the two decided to tie the knot in 1997, they had been together for 11 years.
According to People, their union didn't get off to an auspicious start. Mirren explained that they spent their wedding night in a "haunted" castle in Scotland.
"It was in the turret, very romantic, beautiful," The Good Liar star said. She went on to joke that she woke up in the middle of the night, thinking she heard a ghost — only to realize that the spooky sound she heard was the window shutters. 
Helen Mirren's surprising thoughts about her marriage to Taylor Hackford
Ever since their romantic Scottish wedding, Mirren and Hackford have been together through thick and thin. Recently, Mirren opened up about their union to People.
When asked how the former president of the Directors Guild of America makes her feel beautiful, the Woman in Gold actor laughed, noting "Oh, he doesn't! I don't think he ever makes me feel beautiful. It's not necessary. That's not what I love him for, honestly. We allow each other to do our own thing, and get on with it."
Mirren went on to describe how they respect each other's work immensely. Throughout their 25 years of marriage, they've embraced the importance of maintaining their individual identities. "A really important part of love is to maintain your own sense of identity. In a way, that's the most important thing of all, to not subsume yourself into someone else, far from it," the famously confident actor admitted. 
Mirren was in a relationship with Liam Neeson before she met Hackford
Before Mirren and Hackford got involved, Mirren was deeply immersed in a romance with Irish actor Liam Neeson. In the early '80s, the two met while filming the medieval drama Excalibur. The pair embarked on a relationship that lasted for about four years. Following their breakup, she met Hackford — and the rest is history.
Although Mirren has been happily with the same man for more than 30 years, this hasn't stopped the beautiful star from dishing on her onscreen romances with famous actors. Notably, she once revealed that her co-star on The Mosquito Coast, Harrison Ford, "finds it impossible to kiss onscreen."
Mirren's candid nature is just one reason why fans love her so much — and likely part of why her husband, Taylor Hackford, finds her so fascinating.
RELATED: Why Helen Mirren Had a 'Lesson in Embarrassment' Drinking Tea With Queen Elizabeth II and Prince Philip
Share this @internewscast.com