Share this @internewscast.com
Ice-T and Coco Austin are under the radar of scrutiny once again after letting their 6-year-old daughter, Chanel Nicole, use a stroller. The comments were vicious after Coco shared a candid of Chanel sitting in a stroller while shopping with her parents in the Bahamas.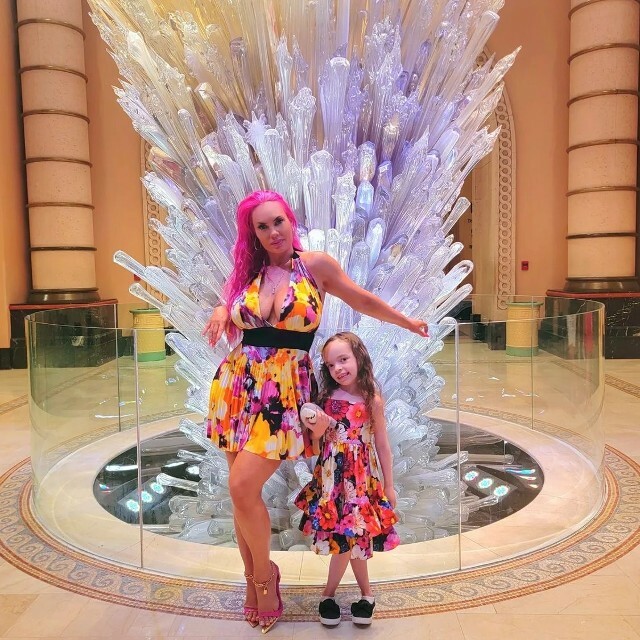 The youngster appeared tired and ready for the day to end in the candid. Coco also shared a picture of her and Chanel shopping in which the youngster was on her feet. "A stroll through the @atlantisbahamas shops," Coco said of the experience. "Chanel is so over it unless there's something cool to see," the celebrity mom said of her daughter. "Her face transitions instantly," Coco said of Chanel Nicole.
Some thought the candid was nothing short of precious. Others, however, criticized the idea of Chanel Nicole being able to sit in a stroller. "Isn't she like 6-years-old," one social media follower asked. "Shouldn't she be out of a stroller," further inquired.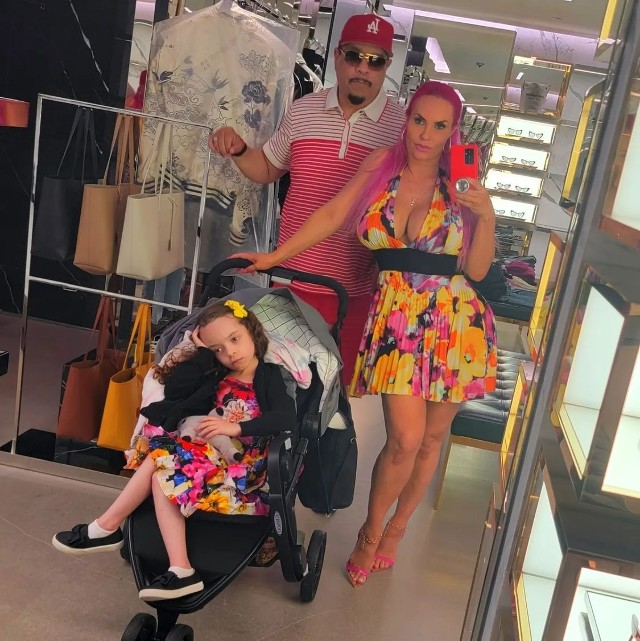 Another of Coco's Instagram subscribers said, "I know she may be your last baby but you have to let her grow up. If anything a wagon is more her age! I have a 6-year-old smaller than her and she hasn't been in a stroller in years. I would hate for your sweet baby to get bullied or something."
Coco Austin is no stranger to public scrutiny. It was just last year that the celebrity mom was criticized for breastfeeding her daughter who was 5-years-old at the time. Coco did not allow public opinions to change her parenting practices but instead went on national television to share her plans to continue nursing Chanel Nicole.
"I'm not an argue-er," Coco told the press. "Whatever you want to believe, you can believe," she continued. "But I just don't believe that [if] society says they should stop at 2 [years old], you as a mother should stop because they said so. I'm not going to stop because I feel like it's a great bonding experience between her and I (sic)."
Photo: Coco Austin/Instagram

Post Views:
326
Share this @internewscast.com