Share this @internewscast.com
They say you never forget how to ride a bike. Unfortunately, Saturday Night Live star Kenan Thompson forgot how for a second. The All That alum was involved in a serious bike accident resulting in a broken arm. But Thompson chose to hide this injury from the producers and cast of Saturday Night Live. One might well ask, "What's up with that?" Thompson had his reasons. 
'Saturday Night Live' has always been a little dangerous
Literally from the first season, Saturday Night Live has been dangerous. Chevy Chase found more and more risky set-ups for the outrageous pratfalls he executed in his introduction to the show each Saturday night.
Other scary classic sketches included the inimitable James Belushi attacking things with a samurai sword and Dan Aykroyd as Julia Child cutting off her fingers in the kitchen. A more recent parody of Netflix's Cheer focused on cast injuries. However, not all the dangerous incidents on SNL have been scripted.
On-set 'SNL' accidents
Many incidents have occurred on set even during the live broadcast. Norm Macdonald almost choked during Weekend Update, leading to him being fired in part for the way he reacted. A set fell on Justin Bieber during a dress rehearsal on the week he hosted the show.
The aforementioned and ever-cantankerous Chase infamously fought fellow legend Bill Murray and other original cast members. Later, in 1997, Chase became the only cast member to get banned for hitting Cheri Oteri in the head while he hosted the show.
The worst incident occurred when producers ignored Chris Kattan's warning about a chair. The comedian fell backward in the moment, injuring his neck so badly that he required five surgeries.
Keenan Thompson's bike accident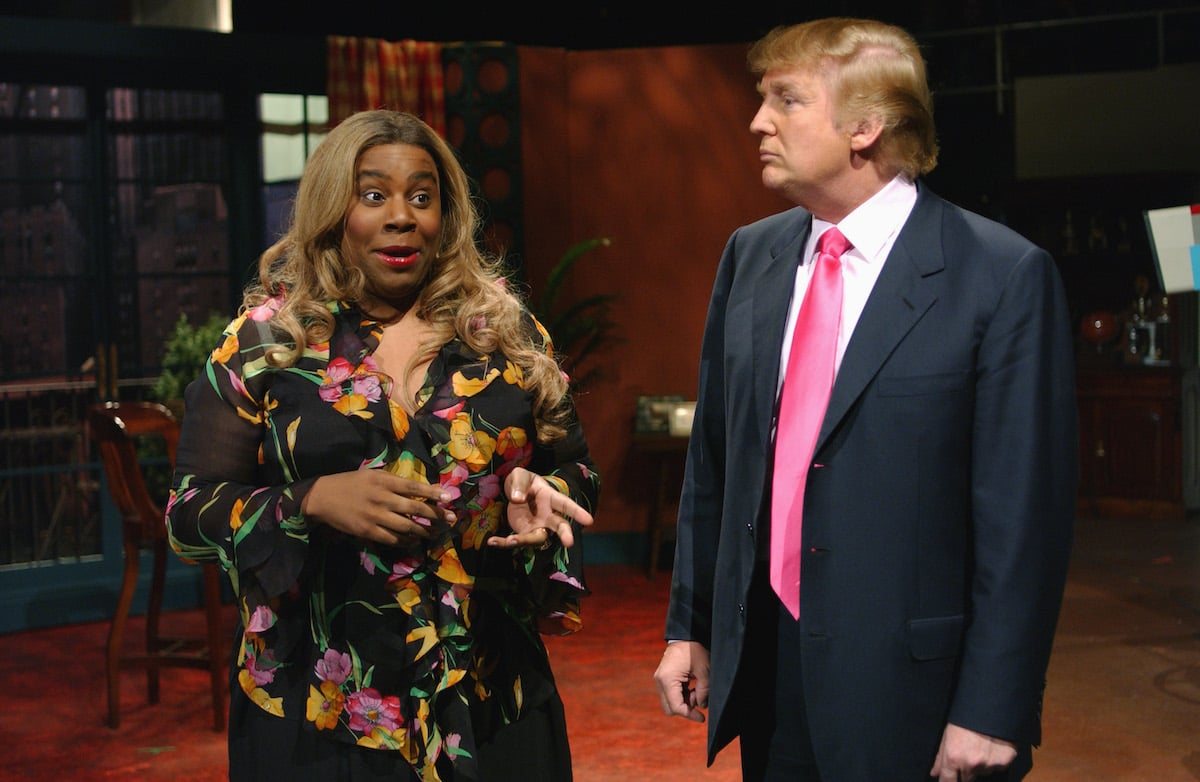 During the week Trump was hosting SNL, Kenan Thompson fell off his bike while commuting to the studio, hurting his arm. He knew it was bad and went straight to an urgent care clinic. Thompson had broken his arm in second grade, and he received the news that he'd just broken it again. He still attended the table read for that week's sketches while arranging for a doctor to discreetly put his arm in a cast.
Thompson was unwilling to let his arm become the story and upstage the sketches writers had worked on for months. The Kenan & Kel star used costumes, camera angles, and other tricks of the trade to hide his propped-up injured arm during the night's performance. No one seemed to notice. 
After nearly two decades on Saturday Night Live, Thompson is the longest-running cast member.  Part of his success involves his ability to accommodate other projects while contributing to the sketchy comedy show. For instance, Thompson was recently tapped to fill in for Simon Cowell on America's Got Talent — ironically because Cowell injured himself on his electric bike. 
Off-set incidents involving 'Saturday Night Live'
The Saturday Night Live cast has also experienced many incidents off stage. Drugs have taken a tragic toll on some beloved cast members over the years. Kattan developed a pill addiction due to his neck injury. Drugs contributed to the deaths of Belushi and fan-favorite Chris Farley.
There were even injuries to a crowd waiting to pick up standby tickets to see the show, reports AM NY. On November 12, 2021, a different-than-usual ticket location was tweeted out five minutes late, causing the chaos.
RELATED: Kenan Thompson and Wife Christina Evangeline Split After 11 Years of Marriage
Share this @internewscast.com