Share this @internewscast.com
Rumor: Is Pep Guardiola Leaving Manchester City? Is Pep Guardiola planning to leave Manchester City after winning the Premier League for the fourth time in five years? After City won yet another Premier League title, the footballing legend was seen in tears.
Manchester is ecstatic after Pep Guardiola guided City to yet another domestic triumph. Coming into the final game of the season, the defending champions had won the league.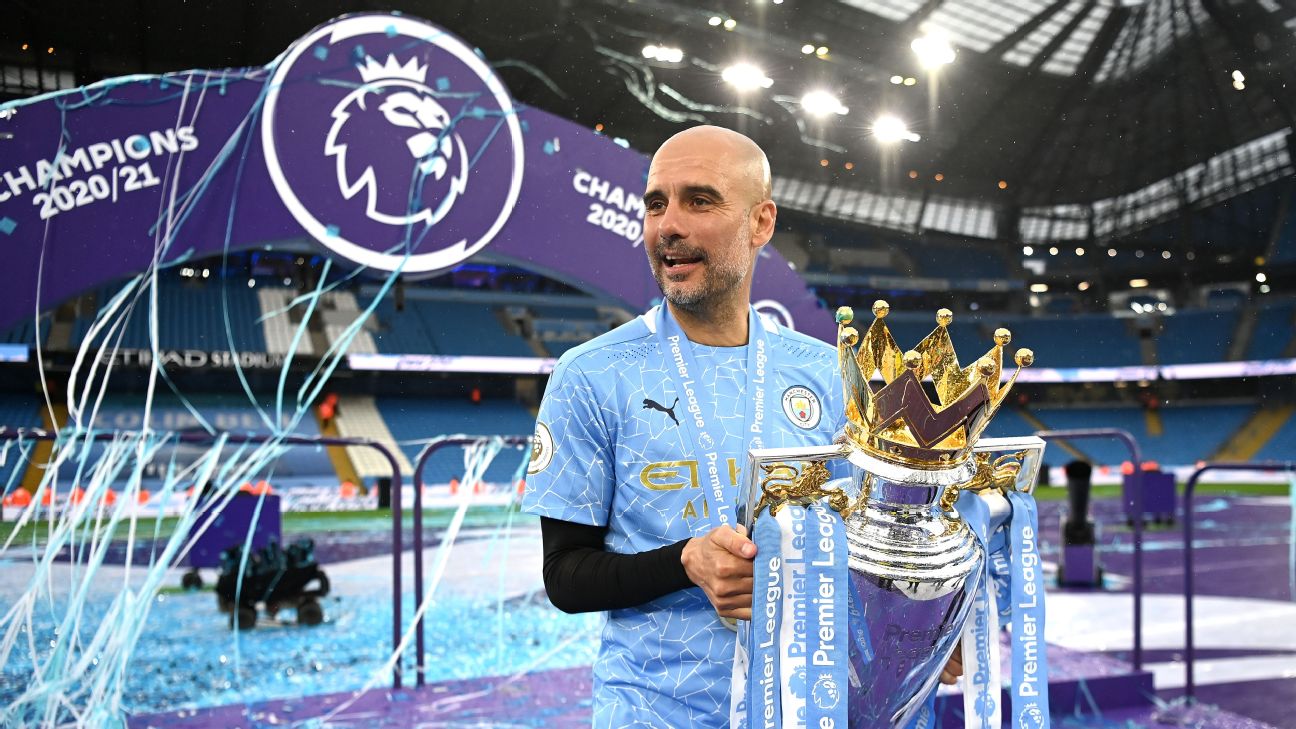 The Blues were held to a 2-2 draw by Aston Villa, who were closely followed by their arch-rivals Liverpool. The Etihad Stadium, on the other hand, was lit up in the 76th minute when Gundogan headed them 1-2.
After Rodri equalized with a rocket, Gundogan, the substitute, scored City's winner in the 81st minute.
Why Is Pep Guardiola Leaving Manchester City? Crying Video Worries Fans
Pep Guardiola is not leaving Manchester City, at least not now.
The Catalan coach into tears after the final whistle in the Etihad Stadium. It is the first time we have seen him crying ever since he left Barcelona in 2012. He left Barcelona on a high completing two trebles in as long as 3 years.
And Manchester City fans look worried as he is seen crying again. But rest assured, Guardiola is not leaving Manchester City. He has a contract until 2023 and the manager has hinted that he might be leaving City after that.
It is an obvious fear, however, that one of the all-time greats leaving the club. Barcelona fans know all about it.
Pep Guardiola was in tears as the final whistle blew 💙💙

Passion for Man City. pic.twitter.com/pB7WhrDQbE

— ESPN FC (@ESPNFC) May 22, 2022
Pep Guardiola Net Worth And Career Earnings: Contract Details Explored
Pep Guardiola has an approximate net worth of $40 million, as per Celebrity Net Worth.
The 51-year-old earns around $25 million annually in salary and bonuses. His current contract will end at the end of 2023 but the recent champions league exit might probably motivate him to stay a little longer.
The City boss is currently the top-earning manager in England and also in the world. And the way he s delivering titles, every penny is absolutely worth it.
The last time I saw him cry was when he was leaving Barcelona in 2012. Never seen him cry since then. You could tell what this Title meant to him. It's been a tough season. Even Geniuses cry! Congratulations to Manchester City! Football is Goated, so is Pep Guardiola! 💙💙🐐 pic.twitter.com/XZf9dPT62a

— ❤💙Rock™ (@staconzy16) May 22, 2022
Pep Guardiola Wins The Premier League Fourth Time In Five Years: Greatest of All Time?
Pep Guardiola is one of the greatest footballing minds the game has ever seen.
His records are absolutely miraculous with extravagant success in Spain, Germany, and England. However, he has won the champions league, club football's greatest prize only with Barcelona. And this fact often shadows his success in domestic leagues.
Nonetheless, Pep Guardiola is one of the greatest managers of all time. And once again, he proved it with one of the most epic climaxes the premier league has ever seen.
Share this @internewscast.com