Share this @internewscast.com
During the coronavirus shutdown, TikTok took off in popularity both in the United States and abroad. Suddenly, the video-sharing social media platform wasn't just helping people waste time; it was turning people into recognizable celebrities. One of those newly minted stars was Jeremy Scheck.
Scheck's claim to fame involves his cooking skills, but he's also a busy college student. And like most college students, he has a favorite fast food meal. But unlike most fast food indulgences, his order is well-thought-through and offers next-day benefits. 
Who is TikTok star Jeremy Scheck?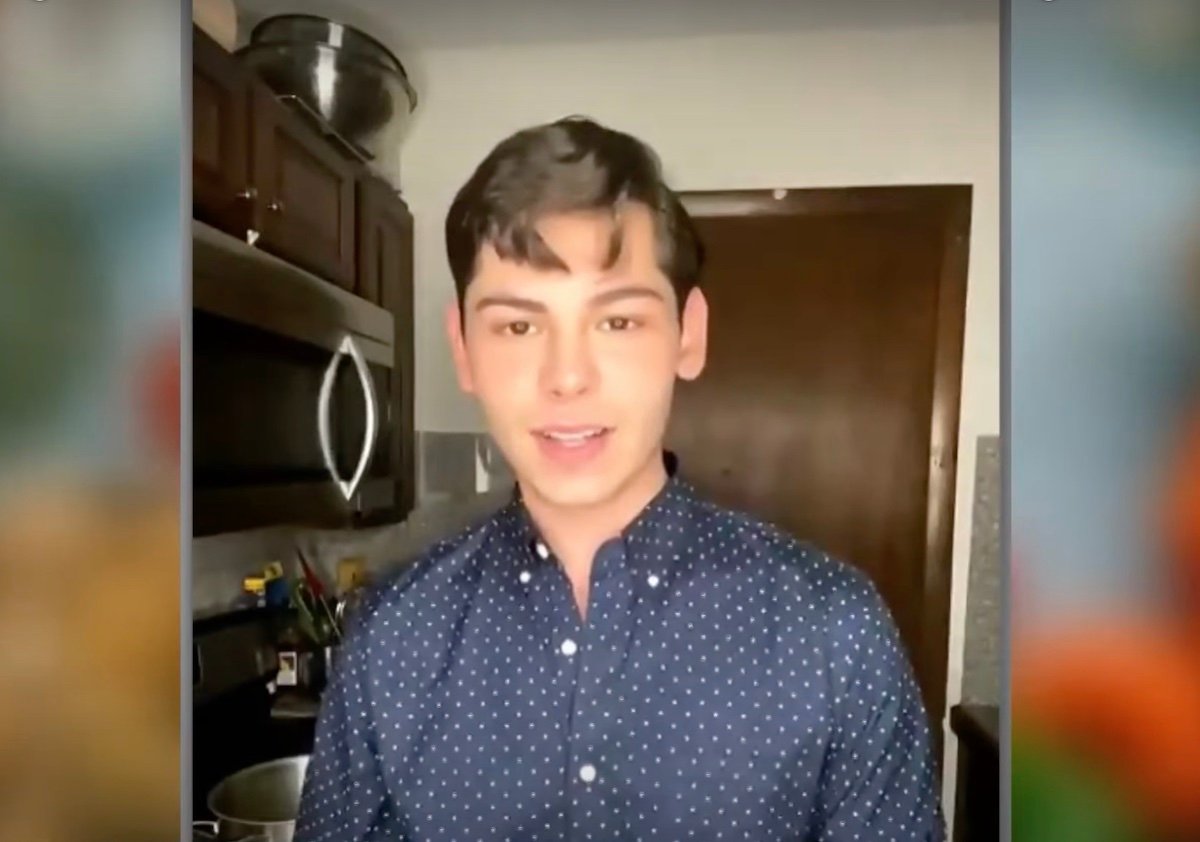 According to Collegian, Scheck joined TikTok in March 2020, right at the beginning of the COVID-19 pandemic. The student at Cornell University studies Italian and Spanish. Switching to online classes gave him the time to spend more time in the kitchen, and he shared his talents on TikTok. 
Scheck quickly drew an audience with his videos showing himself cooking while he talked about whatever was on his mind, from food to his life as a college student. It was a change from typical cooking shows, and people loved it. 
Within six months he'd amassed an impressive 1.5 million followers. Scheck's fan base continues to grow. Today, that number has grown to 2.1 million. He specializes in budget cooking advice and delicious recipes.
Jeremy Scheck's 'ride or die' fast food order
Of course, not all meals can be made from scratch, even for a TikTok cooking star. Scheck is a college student, after all. Sometimes he needs to grab a meal on the run. 
According to Mashed, he has a favorite fast-food restaurant. Like his cooking focus, he appreciates it for its good value. "It is Chipotle, without a doubt," Scheck said. "Chipotle, for me, is the place where you get the most bang for your buck."
Scheck's order not only sounds delicious, but it feeds him for more than one meal. He opts for a burrito bowl, then he asks for extra rice and both types of beans. 
"Depending on my mood, I'll do chicken or often the sofritas and then cheese, extra corn, hot salsa. Everyone sleeps on the hot salsa, it is by far the best one. I usually will also get chips and scoop it," he said. "By getting extra everything, it allows me to stretch it into two meals."
Scheck explained that because he doesn't get pico or lettuce in his burrito bowl, it reheats well for the next meal. "It's my ride or die."
Scheck's claim to fame on TikTok
One of the things TikTok is known for is its ability to create trends. Today reports that some of the TikTok cooking crazes are cloud bread and the whipped drink known as Dalgona coffee. For Scheck, his recipe that took off was crispy roast potatoes. Within just a few months of him posting it, the video had been viewed over 23 million times. 
The recipe isn't complicated, calling for boiling red or yellow-skinned potato chunks in generously salted water. When they're tender, drain them, then "rough them up with a spoon." This gives them the texture they need to create a crispy surface. Drizzle the potatoes with olive oil and add the spices and salt, then roast at 450 degrees Fahrenheit. 
Although Scheck recommends using Old Bay seasoning, garlic powder, paprika, black pepper, and fresh rosemary to season the potatoes, he emphasizes that everyone should use the flavors they prefer. 
"The spices are up to you," Scheck said. "People always ask me, 'What if I don't have this? What if I don't like this?' You can change that. That's whatever your preference is."
For many of his fans, their preference is for whatever Scheck is cooking.
RELATED: Alton Brown's 3-Ingredient 'Burger of the Gods' Is the Ultimate Juicy Burger Recipe
Share this @internewscast.com