Share this @internewscast.com
Who Is Jeanne Gang's Spouse Mark Schendel? Meet Mark Schendel, the husband of renowned American architect Jeanne Gang and the Managing Principal of Studio Gang. While Jeanne Gang has garnered significant attention for her innovative designs and sustainable approach, Mark Schendel has played a pivotal behind-the-scenes role, offering unwavering support and contributing to the studio's success.
This article aims to shed light on Mark Schendel's background, his involvement in Studio Gang, and the collaborative efforts of this power couple.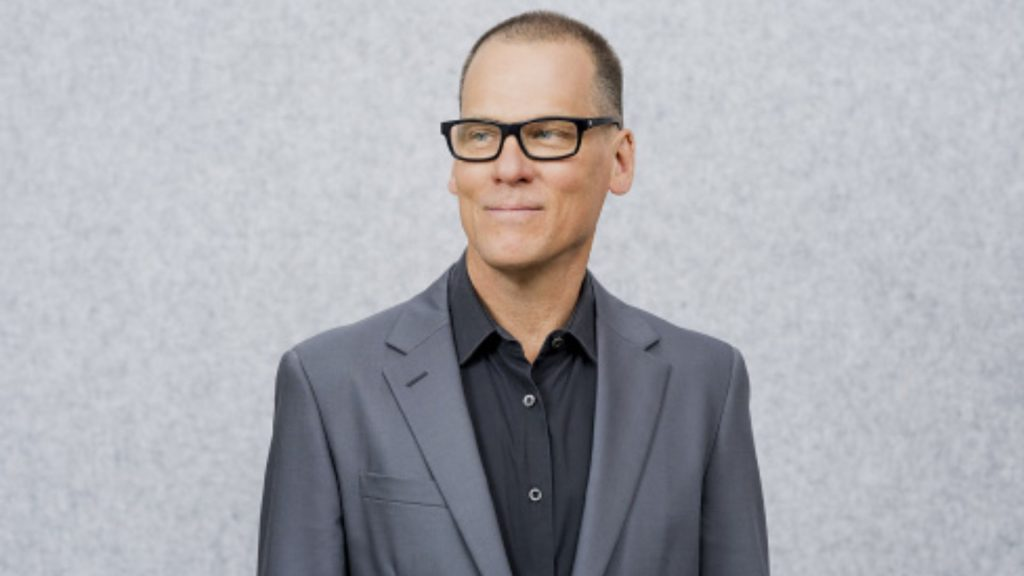 A Peek Into Mark Schendel's Background And Expertise
Mark Schendel, FAIA, brings a vast range of experience and expertise to Studio Gang. He holds a Bachelor's degree in Architecture Science from Florida A&M University and a Bachelor's degree in Pure Mathematics from Florida State University, showcasing a distinctive blend of analytical and design skills. Schendel's educational path led him to earn a Master's degree in Architecture from the Ohio State University and a Master's degree in Architecture II from the renowned Harvard Graduate School of Design.
In his role as the Managing Principal of Studio Gang, Mark Schendel assumes a crucial position in overseeing the entire lifecycle of the studio's projects. From initial concept to final completion, his effective communication skills and adept management abilities are essential in ensuring that the team meets project deadlines and objectives within budgetary constraints. Schendel's leadership qualities and meticulous approach to every phase of the project have garnered recognition and praise from clients, design teams, and builders alike. He takes charge of construction documentation, coordination, and administration, providing oversight for notable projects such as the Aqua Tower, Nature Boardwalk at Lincoln Park Zoo, and City Hyde Park, among others.
One of Mark Schendel's notable strengths lies in his ability to lead and facilitate large-scale collaborative efforts. By fostering an environment of collaboration, Schendel brings together the diverse talents within Studio Gang, enabling them to collectively generate innovative designs. His unwavering commitment to thoroughness in all project phases ensures the successful execution of each endeavor. This collaborative approach has played a vital role in Studio Gang's remarkable achievements, including projects like the University of Chicago Campus North Residential Commons, Writers Theatre, and the WMS Boathouse at Clark Park, to mention just a few.
Know About Jeanne Gang And Mark Schendel's Shared Endeavors And Future Projects
While Jeanne Gang and Mark Schendel maintain privacy regarding their personal relationship, their professional collaboration is clearly demonstrated through their joint projects. They have seamlessly worked together on notable ventures, such as the renowned Aqua Tower, which held the distinction of being the tallest building designed by a woman worldwide. Their shared commitment to sustainable design and social justice is prominently showcased in projects like the Arcus Center for Social Justice Leadership at Kalamazoo College and the SOS Children's Villages Lavezzorio Community Center.
Looking towards the future, Mark Schendel and Jeanne Gang continue to embark on thrilling projects that push the boundaries of architectural design. Among their current endeavors are 40 Tenth Avenue in New York's Meatpacking District, Rescue Company 2 for the New York City Fire Department, Vista Tower, and Solstice on the Park in Chicago. Additionally, they are actively involved in projects like the Gilder Center for Science, Education, and Innovation at the American Museum of Natural History, as well as the expansion and renovation of the Arkansas Arts Center.
Studio Gang's work has garnered widespread recognition and has been honored, published, and exhibited on an international scale. The studio's participation in prestigious exhibitions such as the Venice Architecture Biennale and the Museum of Modern Art's Foreclosed: Rehousing the American Dream exhibition underscores the profound impact of their designs. Studio Gang's unwavering commitment to sustainable architecture and innovative problem-solving has firmly established them as prominent figures within the architecture community.
FAQ
Q: Who is Jeanne Gang?
A: Jeanne Gang is an American architect and the founding principal of Studio Gang, an architecture and urban design firm based in Chicago. She is known for her innovative and sustainable approach to architecture.
Q: What are some notable projects designed by Jeanne Gang?
A: Jeanne Gang has designed several notable projects. Some of her renowned works include the Aqua Tower in Chicago, the Arcus Center for Social Justice Leadership in Michigan, the Nature Boardwalk at Lincoln Park Zoo in Chicago, and the Writers Theatre in Glencoe, Illinois.
Q: What is Jeanne Gang's architectural style?
A: Jeanne Gang's architectural style is characterized by its emphasis on sustainability, innovative design, and a strong connection with nature. She often incorporates natural elements and materials into her projects, creating buildings that harmonize with their surroundings.
Q: Has Jeanne Gang received any awards or recognition for her work?
A: Yes, Jeanne Gang has received numerous awards and accolades for her contributions to architecture. She was named a MacArthur Fellow in 2011 and has been honored with prestigious awards such as the Architizer Lifetime Achievement Award and the Women in Architecture Award.
Q: Is Jeanne Gang involved in any academic or teaching activities?
A: Jeanne Gang has been involved in academic and teaching activities. She has served as a visiting professor at several universities, including the Harvard Graduate School of Design, Yale School of Architecture, and Princeton University.
Continue to check our website (buggingquestions.com) for more articles of this kind. And, please use our comment section as well, we would love to hear from you.
Share this @internewscast.com