Soon all eyes will be on Donald Trump's performance at the second and final presidential debate.
But in the meantime, social media users in America is fixated on the way the president drinks from a glass of water.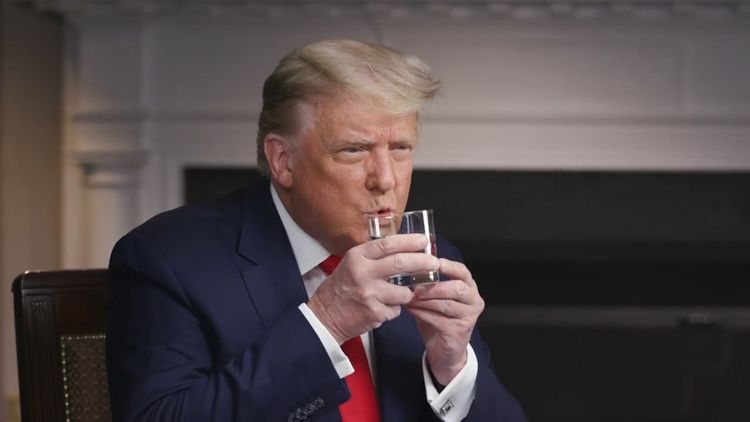 In footage the White House released of his interview with US 60 Minutes, the president, 74, uses both hands to sip from a glass of water.
The last time he was mocked for the gesture was in June, where he drank in the same manner at an event at West Point military academy.
He said later that he did so because his arm was tired from so much saluting.
The interview was released by the White House ahead of its scheduled broadcast.
Source: 9News