There have been no new cases in the Casey cluster for the past two days, Deputy Chief Health Officer Allen Cheng has confirmed.
However, close contacts are still being monitored by health authorities.
"So, obviously it is possible and probably likely that some of those may become positive," he said.
"We have them under support and making sure that they're not going to transmit on to other people, except within hopefully – only within their households."
There are have 201 tests conducted at pop-up sites in the cluster council areas and 806 at the Monash community site.
Professor Cheng said the state's new cases today were a "bit disappointing" but it reinforced the importance of looking at the 14-day long term trend, rather than "one-off" days.
"These are 28 cases we didn't know about before, and it's important that we keep a lid on infections."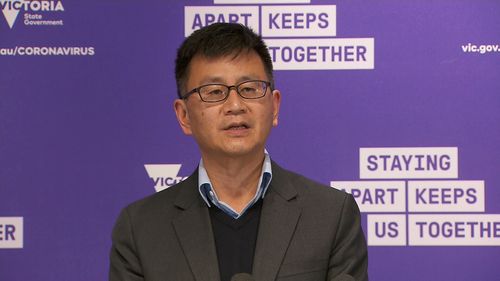 Deputy Chief Health Officer Allen Cheng
Source: 9News