Australian politicians are digging in their heels on a COVID-19 investigation in China amid threats of tarrifs being hiked on goods.
"We have beliefs and values – and we're going to stand by those," Mr Dutton said yesterday.
It comes amid reports Australian coal exporters could face tougher selling restrictions as China looks to its local markets instead.
New inspection regulations for iron ore imports in China, a decision to slap 80 per cent tariffs on Australian barley imports and a ban on some beef exports have already seen the trade war with Beijing escalate.
Reports say Chinese power stations are being instructed to buy domestic coal – a move that could hit Aussie exporters. (AP)
"We don't believe there is a reasonable case in relation to the taxes, tariffs imposed by China," Mr Dutton added.
Former Labor treasurer Wayne Swan backed Mr Dutton, describing the recent moves by China as diplomatic bullying.
"This is just more thuggery from China," he told Today.
The trade dispute came after Australia joined other nations in pushing for a global investigation into the coronavirus, a move endorsed by the World Health Assembly this week.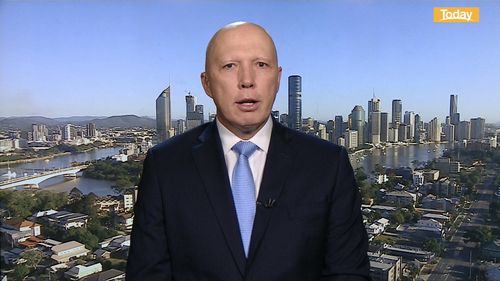 Home Affairs Minister Peter Dutton told Today that China should be more transparent (Nine)
Source: 9News