Queensland Premier Annastacia Palaszczuk says she plans to raise the issue of exemptions from quarantine with the national cabinet.
It comes after a consular staff member tested positive to the coronavirus in Queensland.
The man flew in to Queensland of Friday on a domestic flight from Sydney after returning from overseas. He had been granted an exemption to take the flight and quarantine at home.
"I think now is the time for overseas travellers to definitely go into mandatory hotel quarantine," Ms Palaszczuk said.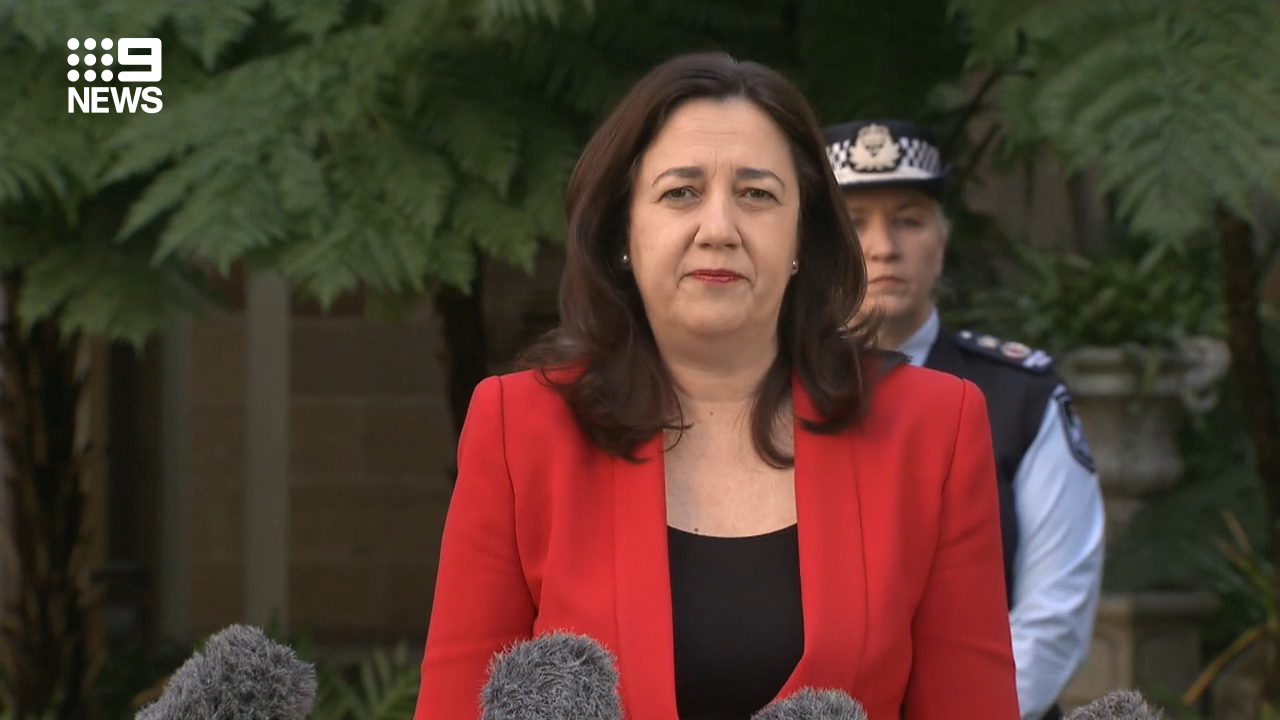 "There have been some exemptions. I don't think the time is right now for those exemptions.
"However, that is going to be a matter for the chief health officers around the country to look at, and I want to put that on the agenda for national cabinet to look at as well.
"I don't think we need any elements of risk at the moment when we are dealing with this global pandemic, and if we can close off any of those loopholes, it will keep everyone safe.
"My job is to keep Queenslanders safe. We've been doing a great job. We want to keep that going."