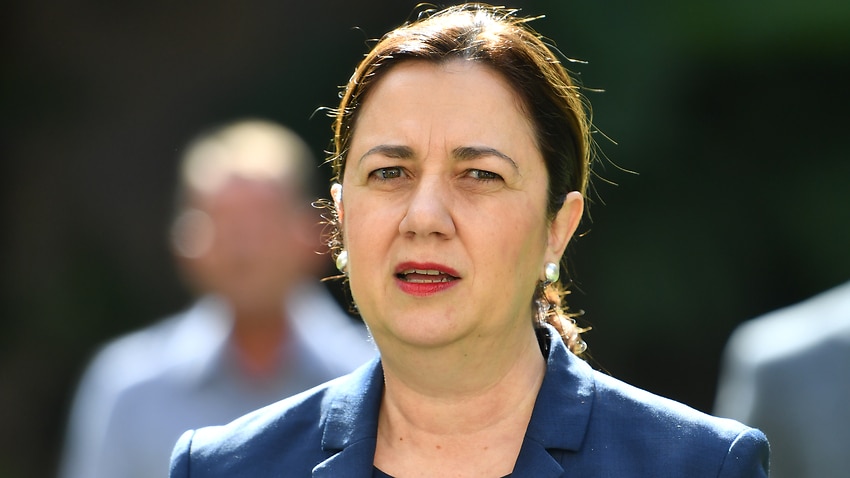 A 30-year-old Queensland man has died from coronavirus, making him Australia's youngest COVID-19 victim to date.
The man's partner is currently being isolated at Rockhampton Hospital and is also showing COVID-19 symptoms.
Premier Annastacia Palaszczuk said the man was from Blackwater in central Queensland and urged anyone in the area with flu-like symptoms to get tested urgently.
"Blackwater has never had a case of COVID before," she said on Wednesday morning.
"Contact tracing is extensively underway. The police and ambulance officers who attended the scene are also now in quarantine."
The man's death brings Queensland's COVID-19 death toll to seven and Australia's to 103.
The 30-year-old's partner returned home from work about 4:30pm on Tuesday and found him unresponsive.
State authorities do not know how the man contracted COVID-19, but say he had not left Blackwater since February.
The state's chief health officer Dr Jeannette Young said the man was also suffering from other illnesses, and his death has since been referred to the coroner.
"We received that result 11pm last night, so we do need to confirm it, but the suspicion is that he has died with the infection," she said.
"He has a complicated medical history and that also needs to be worked through, but every death due to COVID-19 is of course a tragedy for the family and I pass on my condolences to his partner and his family at this difficult time for them."
The man is the first Australian in their 30s to die from the virus.
Australia has only had one person in their 40s and two people in their 50s die from COVID-19.
More to come.
People in Australia must stay at least 1.5 metres away from others. Check your state's restrictions on gathering limits. Testing for coronavirus is now widely available across Australia.
If you are experiencing cold or flu symptoms, arrange a test by calling your doctor or contact the Coronavirus Health Information Hotline on 1800 020 080.
The federal government's coronavirus tracing app COVIDSafe is available for download from your phone's app store.
SBS is committed to informing Australia's diverse communities about the latest COVID-19 developments. News and information is available in 63 languages at sbs.com.au/coronavirus.
Source: SBS