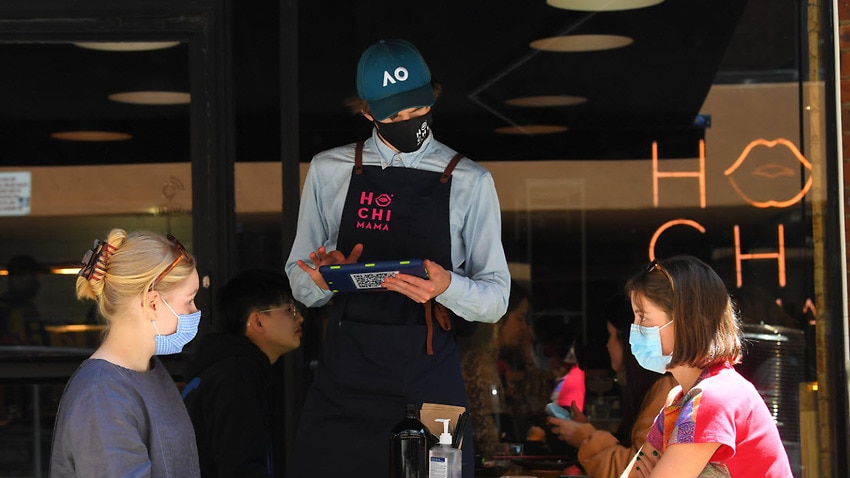 The Victorian government has announced a $5 million two-year trial to provide paid sick leave and carer's pay for casual and insecure workers.
Premier Daniel Andrews on Monday announced the state budget will provide funds to set up the Secure Work Pilot Scheme, which will begin in late 2021 or early 2022.
Once up and running, the scheme will provide up to five days of paid sick leave and carer's pay at the national minimum wage for casual or insecure workers in sectors with high rates of casual employment.
Aged care staff, cleaners, those in hospitality, security guards, and supermarket workers may be eligible.
Mr Andrews said the coronavirus pandemic had shone a bright light on some of the darkest cracks in the nation's economy and society, and none more so than insecure work.
"Insecure work is toxic. Insecure work isn't just bad for those who work under those conditions, it's bad for all of us and we pay a price for the fact that so many people – particularly those who work in public-facing jobs – do not have sick leave," he said.
"You don't want to be served in a restaurant by someone who is sick.
"You don't want your elderly parent or grandparent to be cared for in a private aged-care facility by someone who's sick."
While any future ongoing scheme would be subject to an industry levy, the pilot scheme will be fully funded by the state government at no cost to business.
The 2020/21 budget will be handed down on Tuesday.
Federal Industrial Relations Minister Christian Porter criticised the announcement and said Victorian businesses had already been through their hardest year in the past 100.
"Why on earth would you be starting a policy that promises to finish with another big tax on business at precisely the time they can least afford any more economic hits?" he said.
Mr Porter said a better approach would be to make it easier for casual workers to convert to permanent roles, which is expected to be included in federal industrial relations reform.
Federal Labor's industrial relations spokesman Tony Burke seized on the Victorian announcement to attack the Morrison government over inaction on supporting casual workers.
"Workers cannot be forced to choose between paying their bills and protecting their colleagues, customers and patients," he said.
"Whenever we force people to make that choice the community is put at risk."