Share this @internewscast.com
Atz Lee Kilcher is the cast of the Discovery series Alaska: The Last Frontier. In the show, Atz Lee and his family live in the wilderness of Alaska without the aid of technologies accessible in the modern world. The TV personality features on the show with his wife and children. The popularity of the show and current divorce rumors has brought the TV personalities into the spotlight.
In this article, we discuss Atz Lee Kilcher, his love life with his wife, and his children.
Atz Lee and Jane Kilcher's Love life and Relationship
Atz Lee and Jane are childhood sweethearts. They met at the age of 12. However, they went separate ways due to unfavorable circumstances with their respective partner. After many years, with a child each from their failed marriages, Atz Lee and Jane got together. The couple has been married since.
Atz Lee and Jane Kilcher share a common passion for music. Their love story also makes the show interesting to watch. Both the TV personalities occasionally feature each other on their Instagram handles. And despite rumors of divorce that have been circulating for a long time now, that does not seem to be the case.
In this post, we can see Jane referring to her husband as Mr. Alaska. She loves to argue with Atz Lee, and that's where the divorce rumors probably originate from. We can also find many pictures of Jane on Atz Lee's Instagram handle. Both the couple were previously engaged in relationships and also had children with previous partners. Nonetheless, they found each other and currently live an amazing life in the wilderness of Alaska.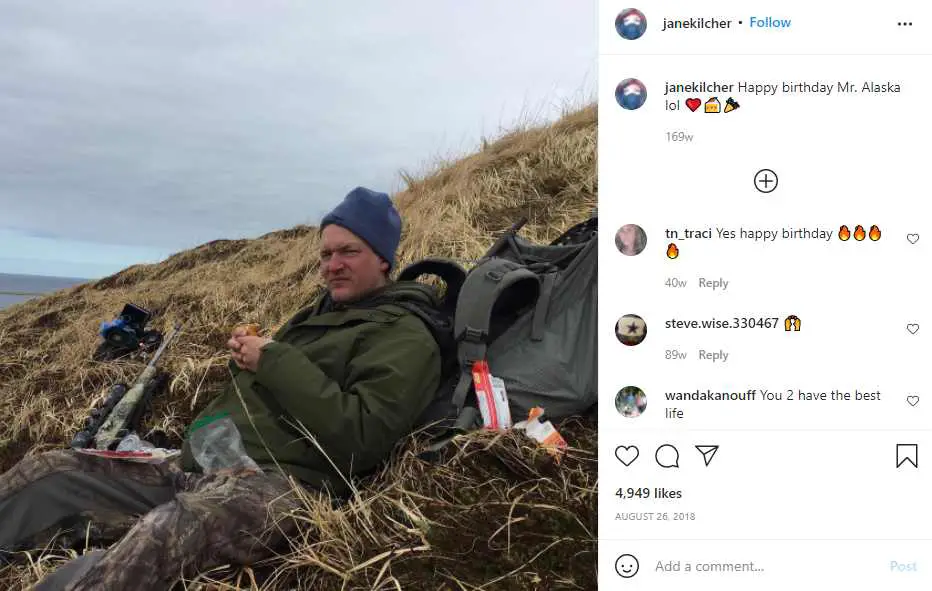 Atz Lee Kilcher and his wife Jane Kilcher do not have kids together.
Atz Lee Kilcher and Jane Kilcher do not share their own children. Even though they are parents to two children, the children are from their previous marriages.
Etienne Kilcher is the oldest who was born to Atz Lee and his former wife. Similarly, Piper Kilcher was born to Jane and her former husband. The family of four lives in Alaska. However, the children seldom make an appearance on the show.
Jane Kilcher's Daughter Piper Kilcher.
Piper Kilcher is Jane's daughter from her previous marriage. Unfortunately, Piper does not feature on the show. This is because Jane Kilcher wants to save her from media criticism. Even though she was not born to Atz Lee, Piper flaunts the Kilcher family name.
There are rumors about her appearing on the show as she is 18 in 2021. However, there have been no confirmations by Jane. Piper was born in 2003 to Jane and her previous husband.
Atz Lee Kilcher's son Etienne Kilcher
Etienne Kilcher was born on May 17 2002. As of 2021, Etienne has 5k followers on his Instagram handle. He is the son of Atz Lee and his former partner, Nantia Krisintu. From his Instagram, it's clear that Etienne loves spending time with nature. He also loves going on adventures with his dog. .leader-1-multi-115{border:none !important;display:block !important;float:none;line-height:0px;margin-bottom:15px !important;margin-left:0px !important;margin-right:0px !important;margin-top:15px !important;min-height:250px;min-width:250px;padding:0;text-align:center !important;}

Source: This post first appeared on https://celebritydig.com
Share this @internewscast.com