3.9k Share this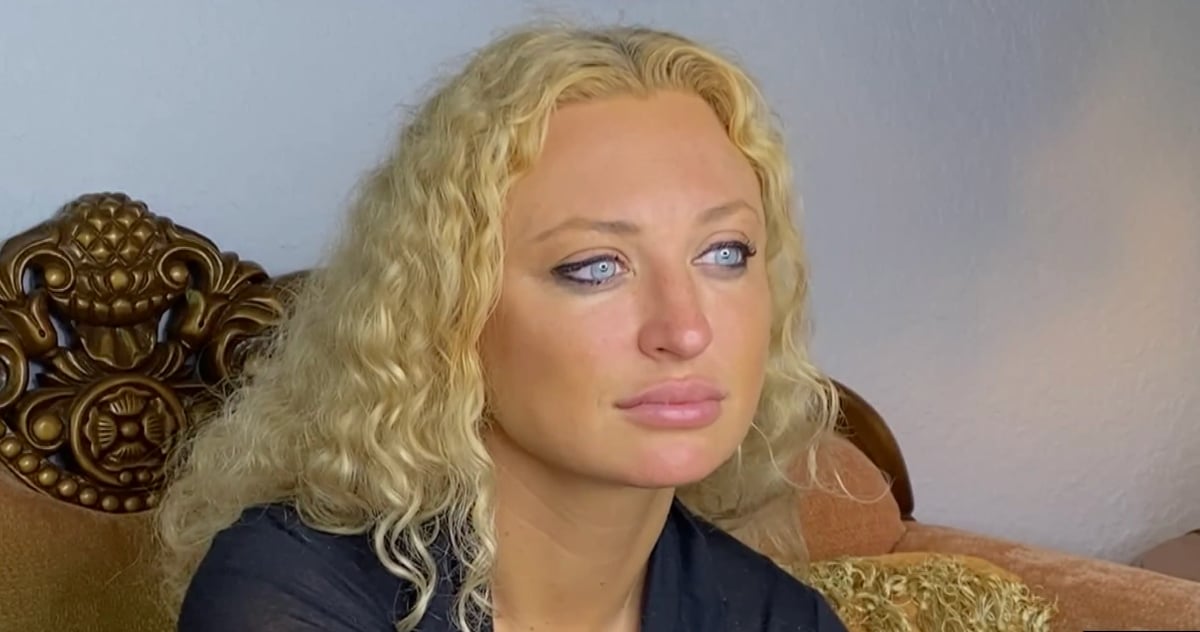 On 90 Day Diaries, Natalie Mordovtseva gives fans an update on her family's situation during the Ukraine bombings. In the special episode, Natalie helps her mother to safety and talks to an immigration lawyer about getting her to the United States.
When 90 Day Fiancé star Natalie married Mike Youngquist, she left her mother and friends behind in Ukraine. Now that she's separated and in the process of divorcing, the 37-year-old is living by herself in Florida. She cannot leave the US because her Green Card documentation has yet to be approved.
On the April 18 episode of 90 Day Diaries, Natalie documents her reaction to the bombings in Ukraine. She tells the cameras, "I can't believe Russia could do this to us."
As for her family, Natalie is having difficulty knowing how to help her mother, Neliia, while being so far away. In the episode, Natalie tells her friend, Jolanta, about the situation with her family. She explained that her mother was in the middle of Kyiv while it was under attack.
Natalie helps her mother to safety
In the episode, Natalie tells her friend, Jolanta, about how she helped her mother to safety. She said, "I heard there are trains that evacuation but there are no time, no ticket [sic]. You just have to be lucky to wait like forever."
Natalie explained, "So I take a risk, and I remember I was on the phone with my mom constantly. And I'm like, 'Mama, please believe me. Mama, please, you have to leave the house.'"
She revealed that she had sent a taxi to come to pick up her mother. She said that she heard gunshots firing while she was on the phone with her mom.

Natalie said, "So she managed to get to the trains station." Then Natalie's mother revealed that she successfully crossed the Polish border to safety. Jolanta said, "I'm so glad you helped your mom, and she was able to escape."

Despite Natalie's mom being safe at her friend Julia's home in Poland, she's still concerned for her safety. She said, "I have to get her here, whatever it takes."

Natalie goes to an immigration lawyer

Later in the episode, Natalie goes to an immigration lawyer to find the best way to bring her mother to the US. The lawyer tells Natalie that because she's a single child, it boosts her chances of getting her mother to the US.

Natalie's lawyer explains, "There's an internal memo that Biden made public on Thursday so that Ukrainians can come to a legitimate port of entry such as San Ysidro."

[embedded content]

Her lawyer tells her that if her mother presents a valid Ukrainian passport at the port in Tijuana, she can enter the US. After she is accepted into the US, she will be on "humanitarian parole for a year, during which time she could apply for asylum."

However, Natalie wouldn't be able to meet her mother in Mexico, as she is not a Green Card holder. So she cannot leave the country unless she applies for an expedited travel permit. Natalie is just happy to have a plan. She said, "If I manage to get a travel permit, I will go to Mexico for sure. It's not gonna be easy, but it is what it takes."

With Natalie's mom safe for the time being, it's up to Natalie to figure out how to get her to the US. New episodes of 90 Day Diaries air Mondays on TLC and discovery+.

RELATED: '90 Day Fiancé' Season 9 Premiere: Fans Call Bilal's Prank on Shaeeda a 'Red Flag'
3.9k Share this