Share this @internewscast.com
We live in the greatest state of all. But, right now, far too many Queenslanders are also living in a state of fear.
Tonight, 9News Queensland is giving a Voice for Victims of teenage criminals, who are bravely revealing their extraordinary, deeply personal and untold stories.
Hosted by co-presenters Andrew Lofthouse and Melissa Downes, this special, hour-long investigation delves into the depths of our youth crime crisis, revealing the true human cost.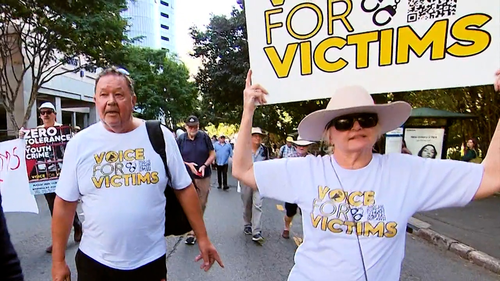 "Every night we confront the devastating reality of youth crime in our bulletins, from home intrusions to car thefts and senseless acts of violence. Voice for Victims gives a voice to those who've suffered in silence for far too long," Lofthouse said.

They were run down and killed by the teenager in a stolen car while walking their dogs on Australia Day, 2021.
"We've lost the kids for the rest of our lives. We will never hold Miles in our arms. We're the ones being punished," Kate's stepmother, Ms Leadbetter, told 9News.
Kate's father, John, says he'll never forgive the teenager who robbed them of three family members.
"The consequences are too lenient. Six years for killing three," he says through tears.
9News also sits down with rugby union great Toutai Kefu, who makes shocking claims about the treatment of his family by the Queensland government in the wake of a violent invasion at their Camp Hill home two years ago.
"I'm disgusted," he said.
"It's not our fault – I think the government needs to look after us better."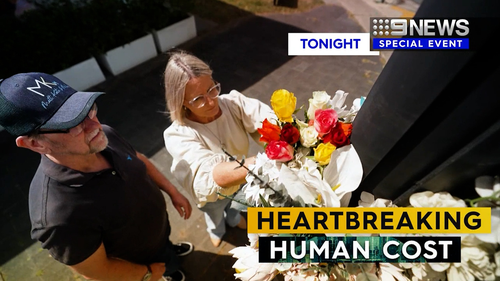 Downes was invited to the Lovell family home, as dad Lee and his daughters Scarlett and Kassie adjust to their "new normal" after losing their mum and matriarch Emma nine months ago.
Emma Lovell was fatally stabbed by teenage thieves who broke into their home on Boxing Day night.
"Your home is supposed to be your castle," he tells Downes.
These are stories of heartbreak and tragedy but there are also stories of hope, as 9News speaks to reformed teen criminals who show us how special bootcamp programs have turned their lives around.
Lofthouse also hosts an exclusive forum with victims, campaigners and some of our country's best legal minds to brainstorm solutions – a way forward out of this youth crime epidemic.
Voice for Victims airs tonight at 7.30pm on Channel 9 and 9Now.
Share this @internewscast.com