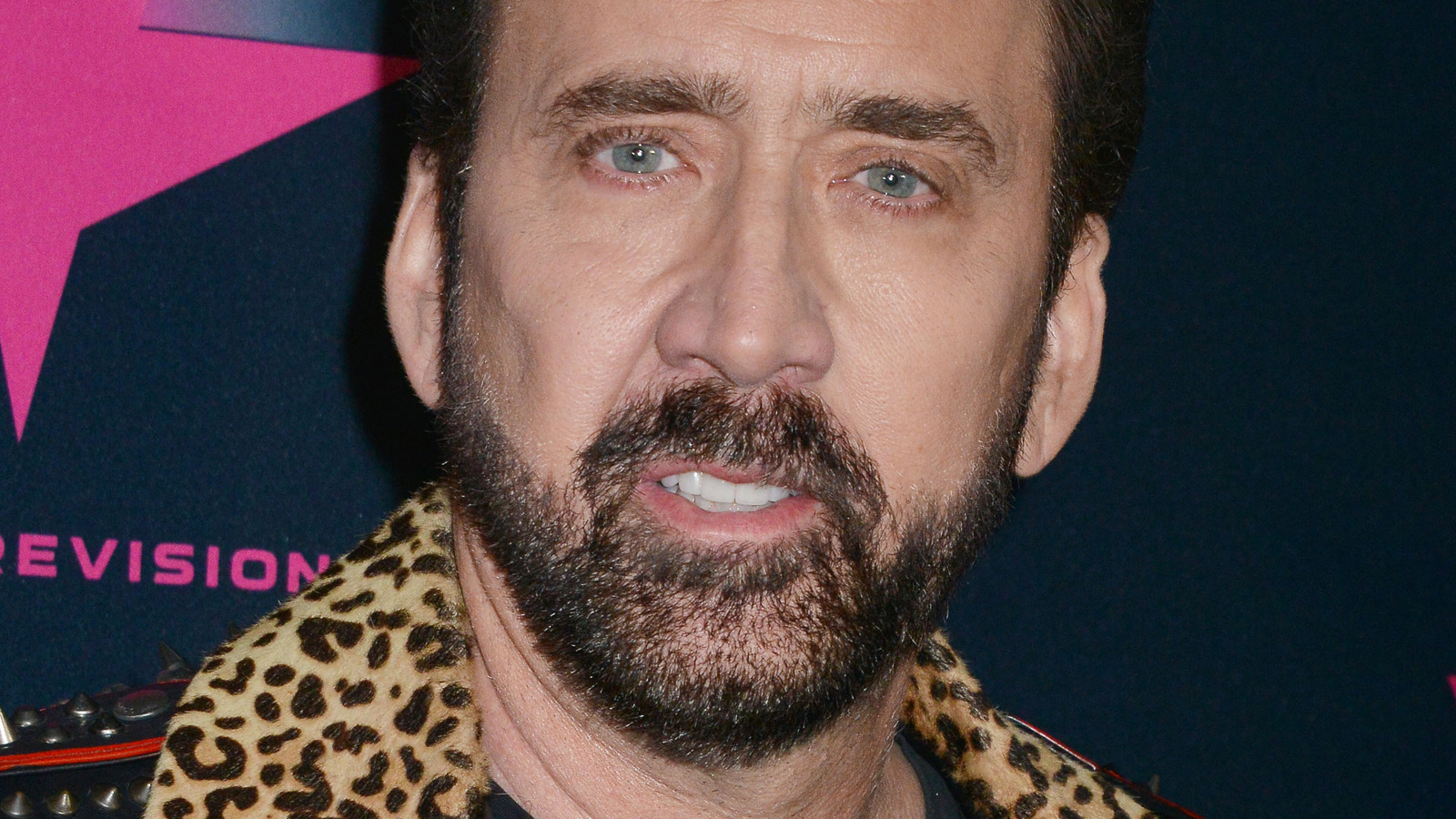 Yep, you read that headline right. In 2011, ironically before the release of his film "Trespass" (which also dealt with home invasion), Nicolas Cage revealed he had a strange encounter with an intruder in his home. And as funny as it may sound, it was nothing but terrifying for Cage in the moment.
Speaking at the Toronto International Film Festival, Cage said, "It was two in the morning. I was living in Orange County at the time and was asleep with my wife," while his 2-year-old son Kal-El "was in another room," per Reuters. "I opened my eyes and there was a naked man wearing my leather jacket eating a Fudgesicle [sic] in front of my bed."
Cage recounted the experience to Extra (via CinemaBlend) in 2020, saying, "I know it sounds funny … but it was horrifying." The actor revealed he did not attack the perpetrator physically, but rather with "Verbal Judo," saying, "… I just said, 'Get out of my house.'" And the man did. Cage ultimately opted not to press charges as the intruder suffered from mental problems.
Source: This post first appeared on