5.9k Share this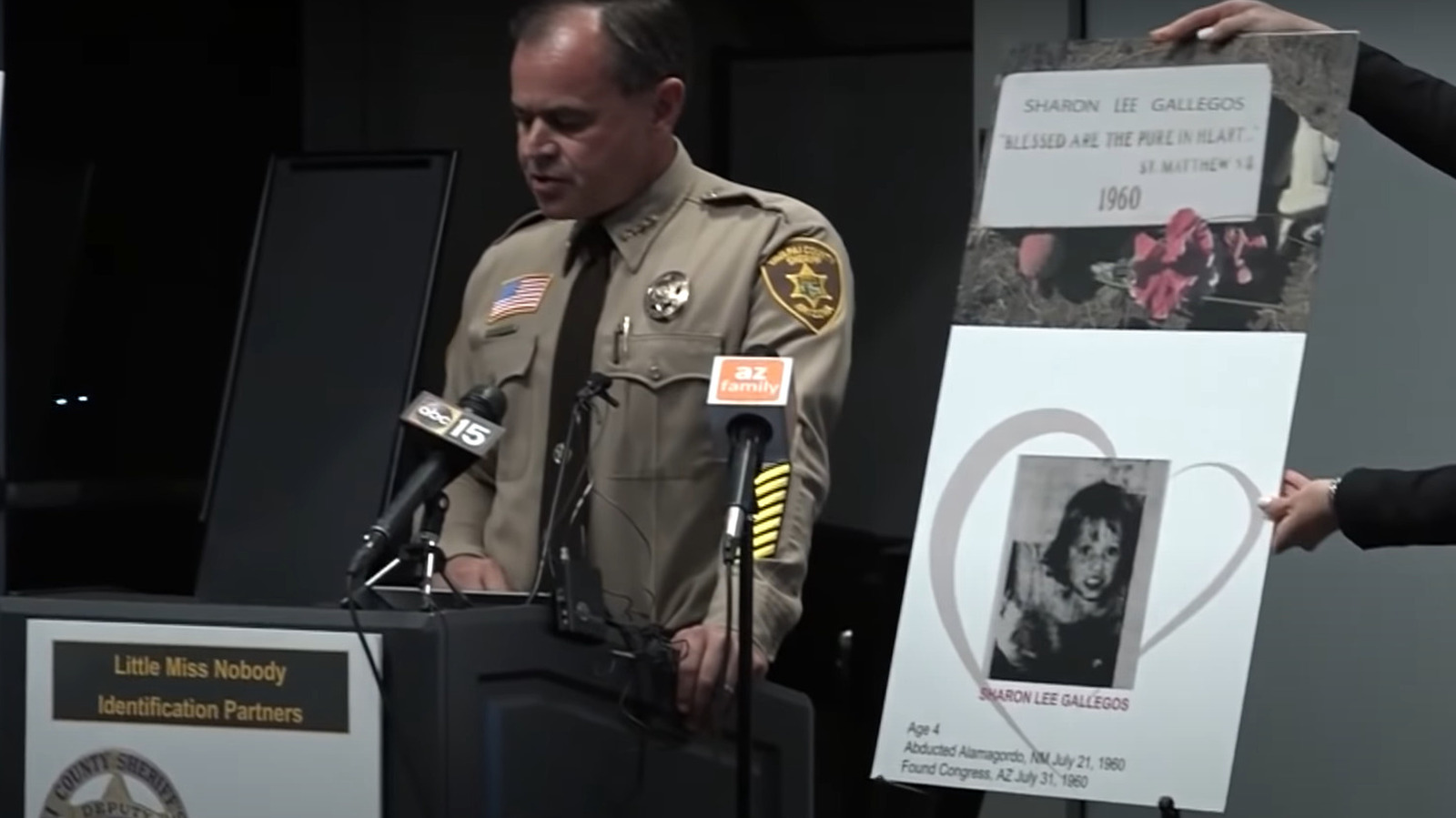 In 2022, it was announced that the Little Miss Nobody name could be dropped for good as her identity had been revealed: she was Sharon Lee Gallegos.
According to The New York Times, DNA testing was finally able to confirm that the remains found in the blistering Arizona desert belonged to Gallegos, and her family was happy to have some amount of closure.
Her nephew, Ray Chavez recalled hearing stories about Sharon and that she was often described as "feisty." Her disappearance had loomed over the family for many years, and according to The Daily Beast, Chavez had even written a paper in high school about his aunt's disappearance.
"I wasn't even born when she was taken … but it was something that our family grew up with," he said, then thanked investigators. "It's amazing the work that you did for our family to be at peace."
Chavez also thanked the residents of Prescott, Arizona who had memorialized Sharon Lee Gallegos in the early 1960s when she was still only known to them as Little Miss Nobody. "Thank you for never forgetting her," Chavez said.
Source: This post first appeared on
5.9k Share this