5.9k Share this
By the mid-1990s, Al Pacino had completed his transformation from the restrained, internalized young thespian who rocketed to fame in The Godfather to the loud, scenery-chewing showstopper of films like Scent of a Woman and Scarface. So it only made sense for Pacino to eventually portray the most brazen showman of all, the Devil himself, in director Taylor Hackford's film version of Andrew Neiderman's 1990 novel.
Pacino's Satan, under the name John Milton (look it up), heads a New York City law firm that specializes in defending distasteful clients. He recruits hotshot Florida attorney Kevin Lomax (Keanu Reeves, stiff as always) to join the firm, moving Lomax and his wife Mary Ann (Charlize Theron) to the Big Apple and immediately setting about corrupting Kevin's soul.
The idea of a powerful legal firm run by Satan is almost begging for satire, but the film plays it remarkably straight, resulting in a few genuine chills. Even Pacino is relatively laid back until the bonkers third act, which features flames, demons, Theron and Connie Nielsen in the nude, and Pacino bellowing his big monologue like it's the last he'll ever give. A little long and overripe, The Devil's Advocate is nevertheless a fun horror watch for a lazy Sunday afternoon.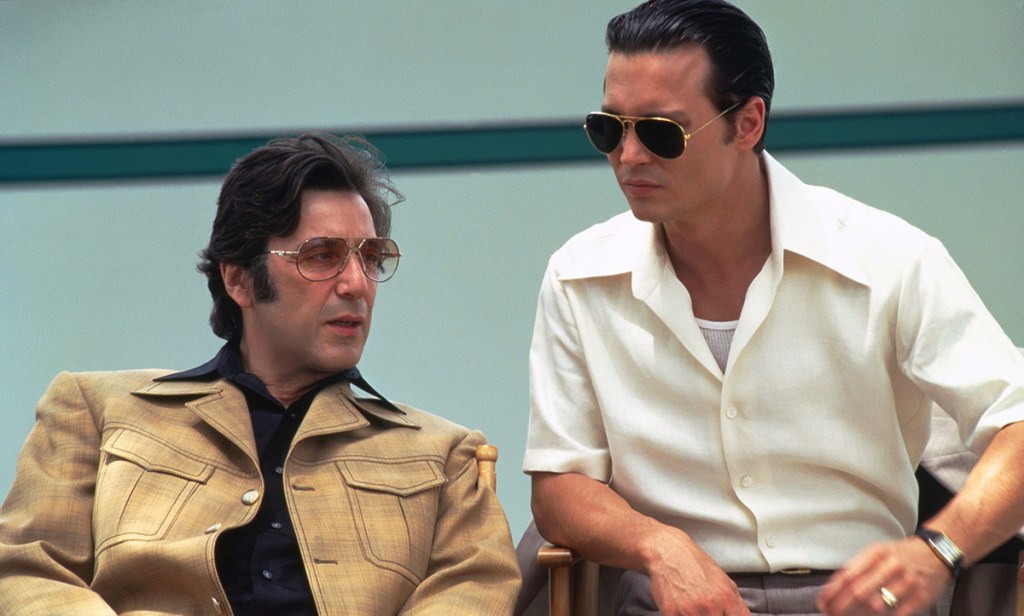 Donnie Brasco (1997)
February 1
Donnie Brasco might not be one of the all-time great crime thrillers, but it is one of the most underrated ones. Directed by Mike Newell—yes, that Mike Newell from Four Weddings and a Funeral—Brasco offers a rollicking account of one of the most extensive FBI undercover operations in its war with the mafia. Johnny Depp plays the man who calls himself Brasco, a streetwise patriot who must live with the fear of being discovered for years, and with the unlikely sense of camaraderie and friendship that can develop between himself and a midlevel guy who never made it far, Lefty Ruggiero (Al Pacino).
It's a top notch thriller with superb performances in the margins, including from the late great Bruno Kirby.
Source: Den of Geek
5.9k Share this