3.9k Share this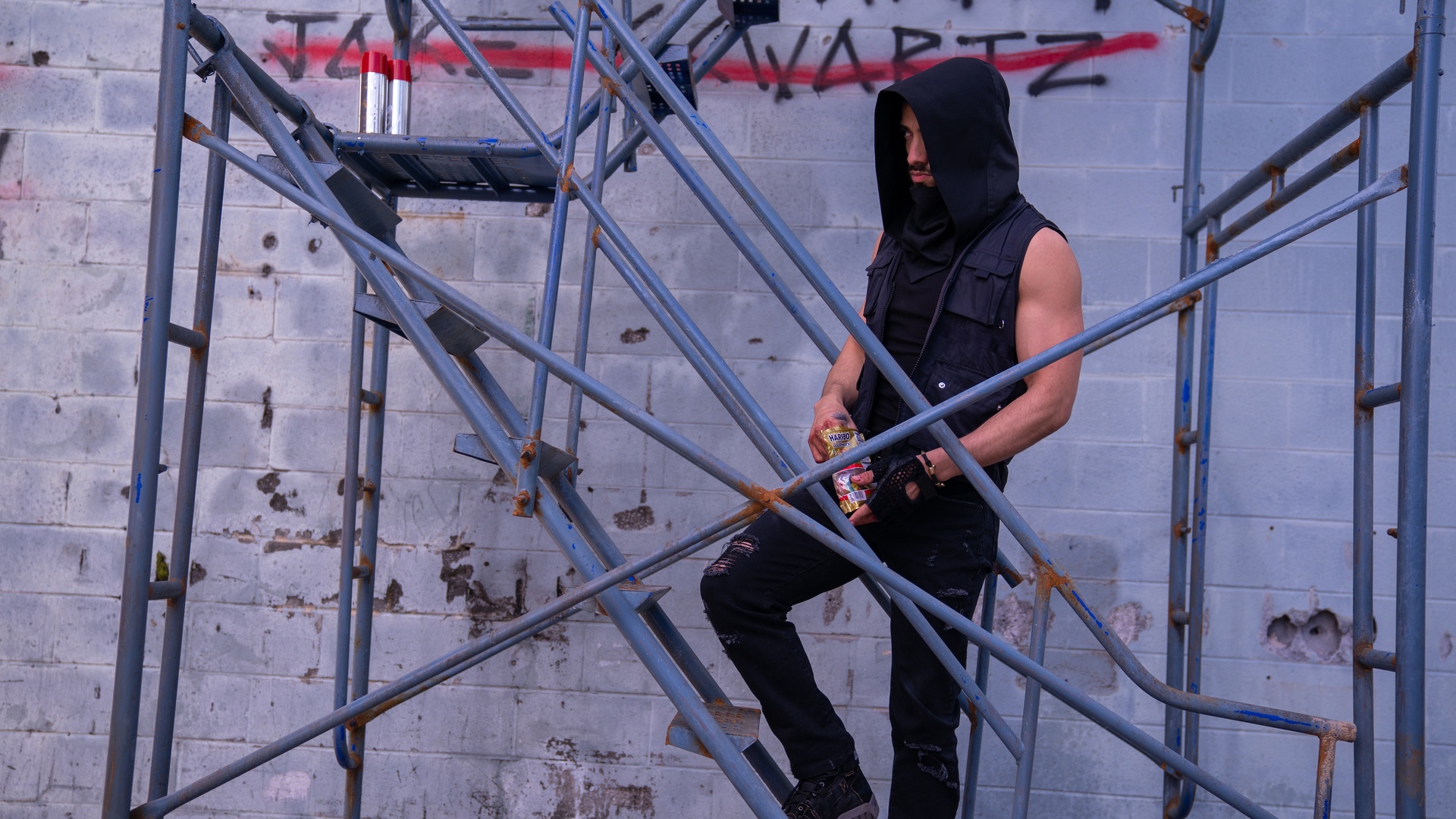 That's right. Amid all the sectarian violence, broken families, and post-apocalyptic imagery, the world of HBO Max's DMZ is ultimately a hopeful one. Because honestly: how could it get any worse?
"It represents the worst case scenario," Patino says. "And how cool to assume that and then show the story of humanity transcending and surmounting that?"
While the comic series begins by focusing on journalist Matty Roth documenting the various crises in the Manhattan DMZ between the Free Armies and the United States, the TV series opts for a more personal touch. Rosario Dawson stars as relatively minor comic character Alma "Zee" Ortega in an expanded role. Alma is a medic who decides to brave the DMZ's various anarchic districts to find her missing son. Benjamin Bratt meanwhile stars as Parco Delgado, leader of the Upper West Side-controlling Harlem Kings and Alma's ex.
Equally as crucial to DMZ's success as its cast is the DMZ itself. Production opted to film in Atlanta to create imagery of a war-torn Manhattan as shooting on location on the real island would be logistically impossible. Still, The Big Peach does an excellent job standing in for many of The Big Apple's iconic locations.
"Central Park is a great example," Patino says. "That was shot in a shut-down prison's parking lot that had been overgrown. We knew which way was North and we knew which way was South so we knew how to add in buildings as necessary. The people in Atlanta are great. Before they say 'no' they say 'yes and how can we do this safely?'"
Part of that Atlanta set eventually plays home to one of DMZ's most intriguing moments. At the end of episode 1, after Alma discovers that an ascendant DMZ warlord is actually her son, she makes a bold move by defacing some important graffiti. Over a very public hit list scrawled by the Harlem Kings on a building's side, Alama writes in bold white text "EYES FORWARD LOVE".
Source: Den of Geek
3.9k Share this