3.9k Share this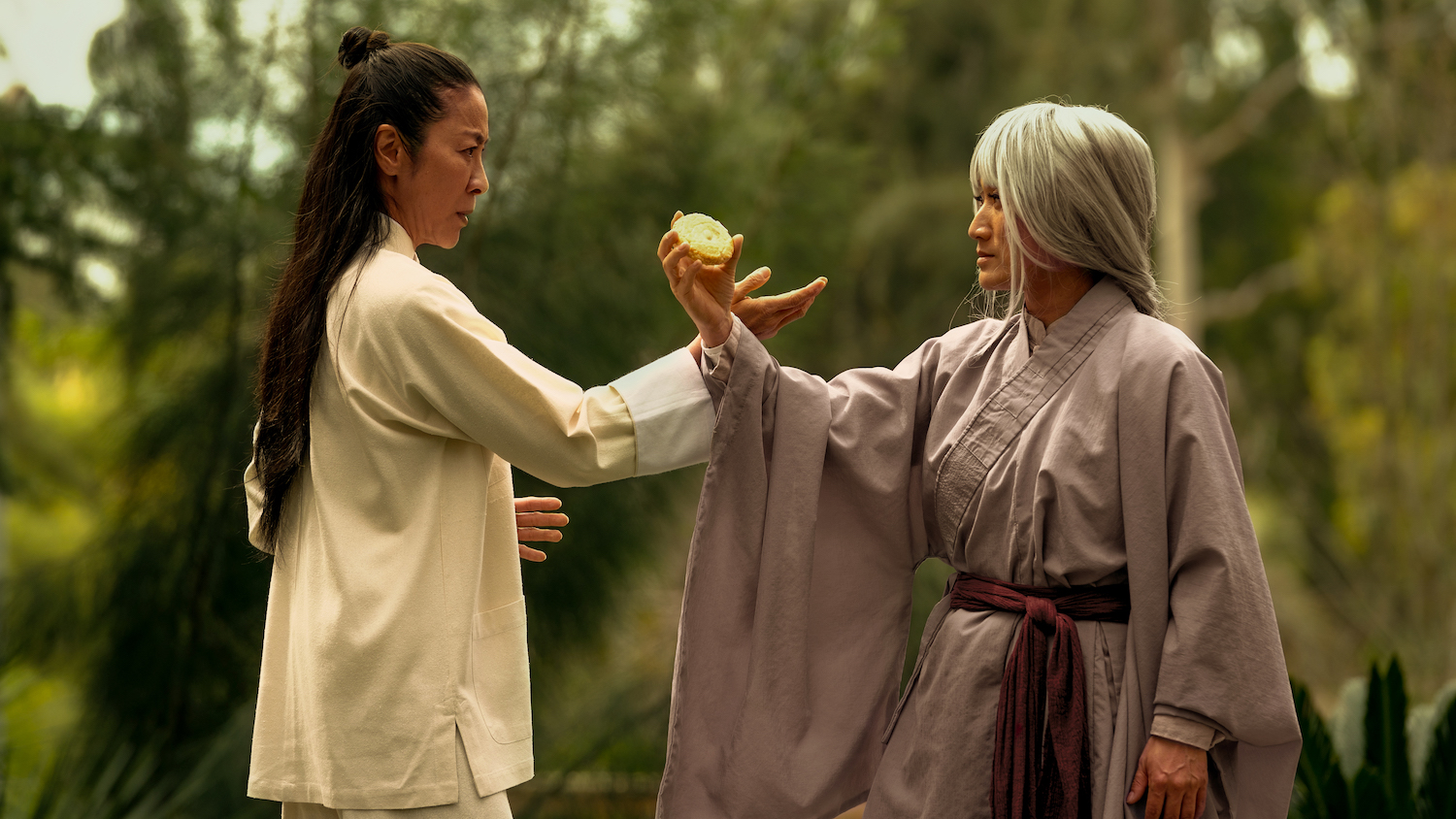 When Actors Don't Know Kung Fu
Beyond Yeoh and the Le brothers, the other outstanding martial artist in the cast is Li Jing, who plays the Kung Fu Master. She is a world champion in Wushu, trained by Wu Bin, the legendary coach who produced Jet Li and China's current reigning box office champion, Wu Jing, whilst heading the illustrious Beijing Wushu Team. But beyond them, the other lead actors had no martial arts training.
For Quan, the Fanny pack fight was incredibly challenging. It was an important scene because it's the first major fight and establishes the high-octane tone of the choreography. "We went all out during the pre-vis playing with all the coolest moves we could think of with the Fanny pack while pushing the story," Andy tells us.
Just prior to filming that scene, director Kwan pulled Quan aside and told him they didn't have the luxury to do that many takes, so the pressure was on. Up until that point, Quan had not been able to perform one of the moves, a neck wrap ending in kicking the pack towards the camera. "Take two came," Quan recalled at the premiere, "and I'm thinking, please, God, let me do this right. And I did it on the second take."
According to the directors, Quan performs almost every one of the moves in that complicated fight scene except one where he uses a stunt double. "Ke was so devoted to his role," says Andy, "he would practice so much with the Fanny pack. By the time we were shooting, Ke did most of the fight himself with a very limited stunt double, which I ended up jumping in to back Ke up."
The Le brothers are the torchbearers for a new generation of action filmmakers—the YouTube generation. Their passion for the genre has launched them into a series of successful choreographer roles, and Everything Everywhere All at Once spotlights their rising talent in visionary ways. According to Andy, their work remains loyal to the films that they love.
"I guess you can say we were pretty full on in the movie doing multiple jobs and playing multiple roles in the film," Andy says. "That in itself was a callback to Hong Kong action as the actors would all jump in to double for each other. Whatever it takes to get the film made…"
Source: Den of Geek
3.9k Share this