5.9k Share this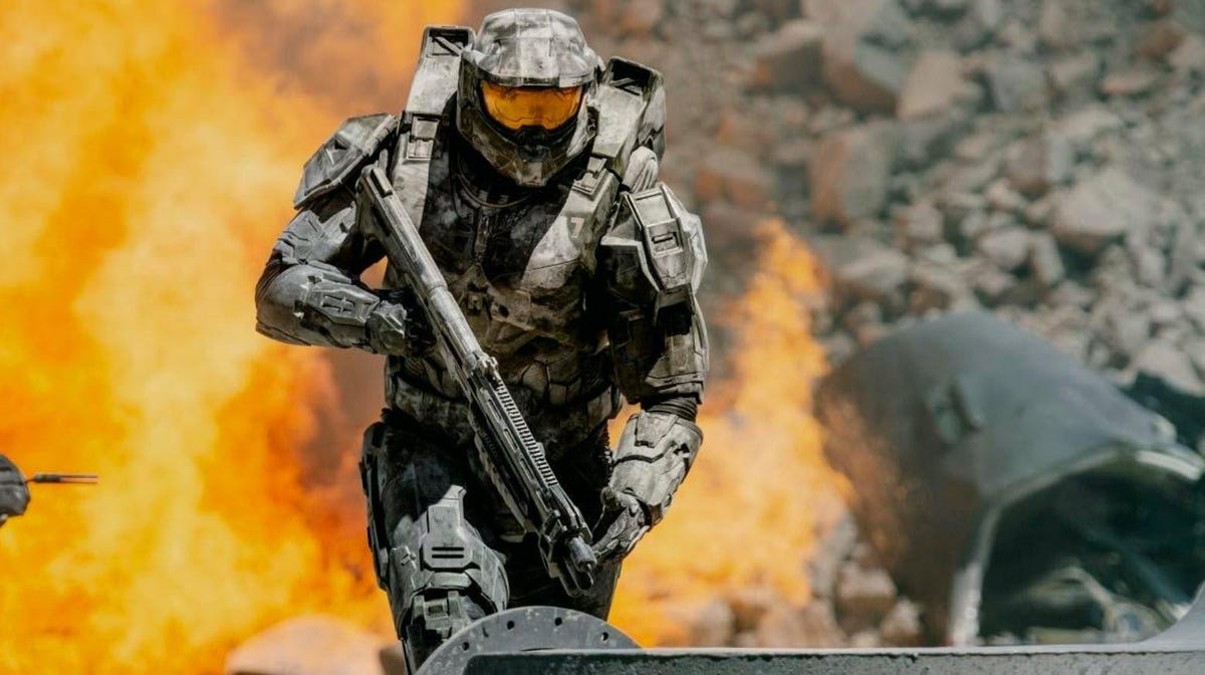 Soren and Kwan feel less and less connected to the main plot as the series goes on. Her burgeoning teamwork with John has been pretty much abandoned, as has her grudge against the Spartans. Or, at least, those things don't appear in the script. It's pretty easy to imagine that Kwan might see Soren as yet another Spartan who ruined her life, or that he might see his predicament as one more way in which the Spartan program messed up his life. Despite their conflicting motivations, they do still both have reasons to hate the UNSC, and I wish that was voiced a little bit. It could have gone either way, bringing them together before a betrayal or continuing to push them apart. Instead, they are yet another instance in this show where I wish the relationships were a little stronger, whether through dialogue or through chemistry.
Another example of that: Halsey and Keyes. It turns out Keyes was also on the visit where Halsey found out about tot John. Keyes' involvement seems to be saying something about the UNSC as a whole. He isn't a master manipulator like Halsey. (Her ability to lie straight-faced continues to be very entertaining.) Instead, Keyes may be a UNSC true believer, retreating into military formality when pressed for parental support by both John and Miranda. His role as father figure is juicier in this episode than it has been before, and I wish we got some more interiority about why.
The lack of chemistry between him and Halsey doesn't help, but it's not just that I wonder how these people ended up having a kid together. It's also that Keyes' lies don't seem to come from as selfish a place as Halsey's do. We know she wants to keep the UNSC brass off her back so she can continue to receive funding and carte blanche. Does he just want to be a good soldier, or is there something deeper there?
Meanwhile, a brief flashback gives us a much clearer look at John's home and history than before. It turns out both Halsey and Keyes visited him when he was a small boy living with his parents. This scene is an adaptation of one from The Fall of Reach by Eric Nylund, probably the one Halo book to pick up for this series. In the book, John forcefully wins a "king of the hill" game with other kids. In the show, he rescues a falling classmate. Either way, this scene shows Halsey that there's something special about John. In fact, he's more ambiguously heroic in the book: she seems mostly interested in his martial prowess, while the show suggests it's his selflessness and effectiveness that catch her eye.
Makee is also back in the fight at the very end of the episode, this time doing her "harmless human captured by the evil aliens" act for John himself.
Overall, I remain both fascinated and frustrated by the way the TV show (and the attendant Silver timeline) treats canonical facts as if they were spoilers. It's like spending five episodes of a Star Wars TV show as Luke Skywalker investigates who his father might have been, while also making Luke and Leia soundly dislike one another, as TV's John and Cortana do. The ambiguity around that is one of the reasons I can't fully embrace this show as something that makes me keep coming back every week.
Source: Den of Geek
5.9k Share this