5.9k Share this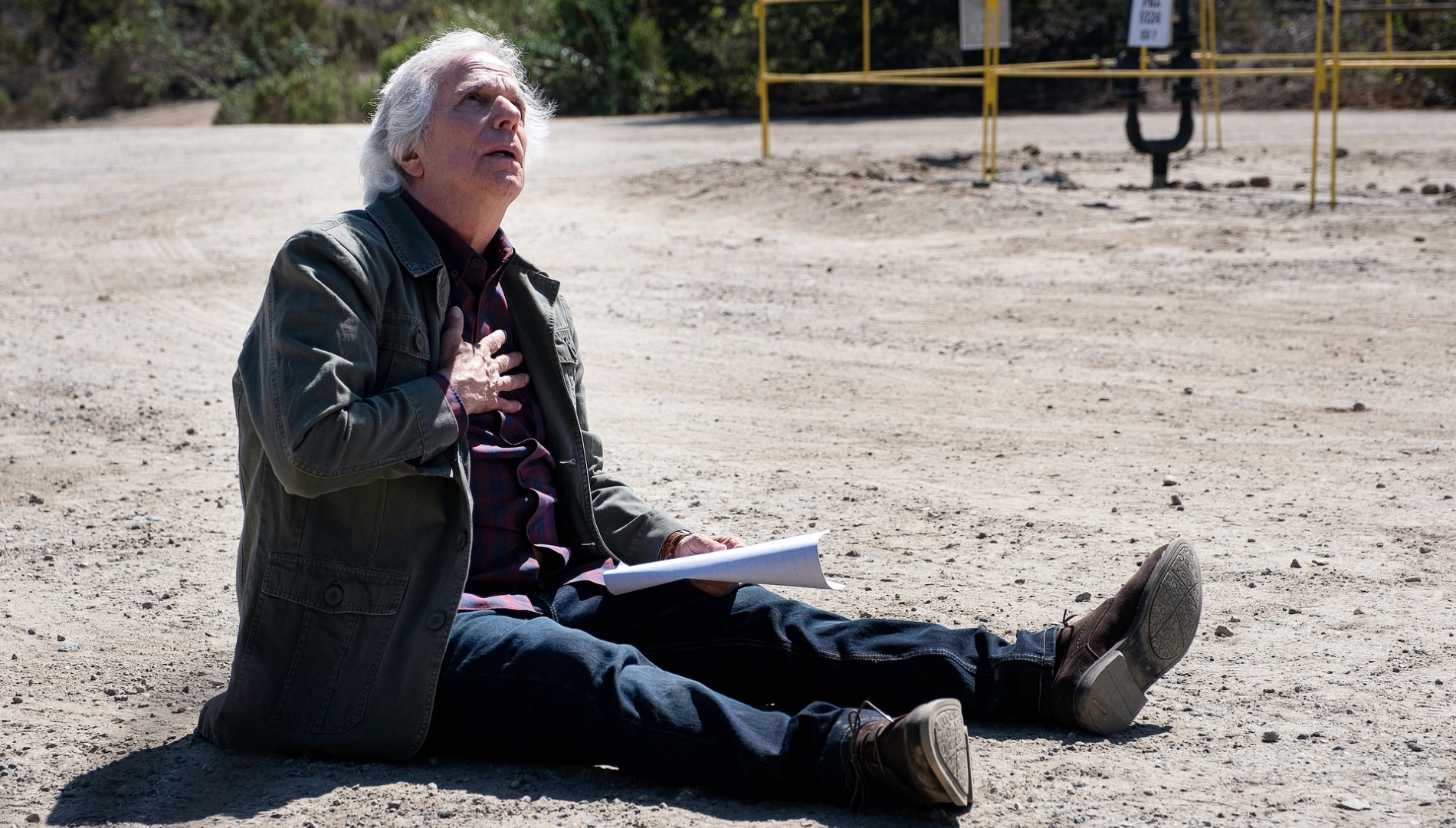 Unable to retaliate and kill his beloved mentor, Barry opts for a different route. He's going to keep Gene under his eye and revive his dormant acting career so he'll love him again and overlook this whole "murdered his girlfriend" thing. This marks new territory for the show and is in fact the first time someone within Barry's acting world finds out about his day job and lives to tell the tale.
It also has the added benefit of turning Winkler's Cousineau into something of a co-lead this season. Now fully embedded into Barry's "other" life, there are no scenes that Gene needs to take off and indeed Winkler misses very few, going toe-to-toe with Barry over and over again.
"It's scary," Winkler says. "You know, you have to work up to getting to the moment when you're filling the screen. That's what is so amazing to me. Here's a guy they've written where he knows who killed his love. He's filled with anger. And sometimes I'm so nervous that I have to change my shorts. And sometimes I I go 'You know what? Go fuck yourself!' And it's all the same guy. That guy has just had a journey of the first two years. You never know where he's going."
Gene's unpredictably is now a boon for Winkler but in seasons' prior it was a challenge. In the show's second season, in particular, Winkler had a harder time connecting his character, necessitating a meeting with Hader and fellow co-creator Alec Berg.
"I said 'look, I love this show and I love my character but I don't recognize my character from the first season. His name is Gene. This guy could be Bob.' They said 'we hear you, we can accommodate a bit of what you said but this is where we're going.'"
With the third season, there was no conversation needed.
Source: Den of Geek
5.9k Share this