3.9k Share this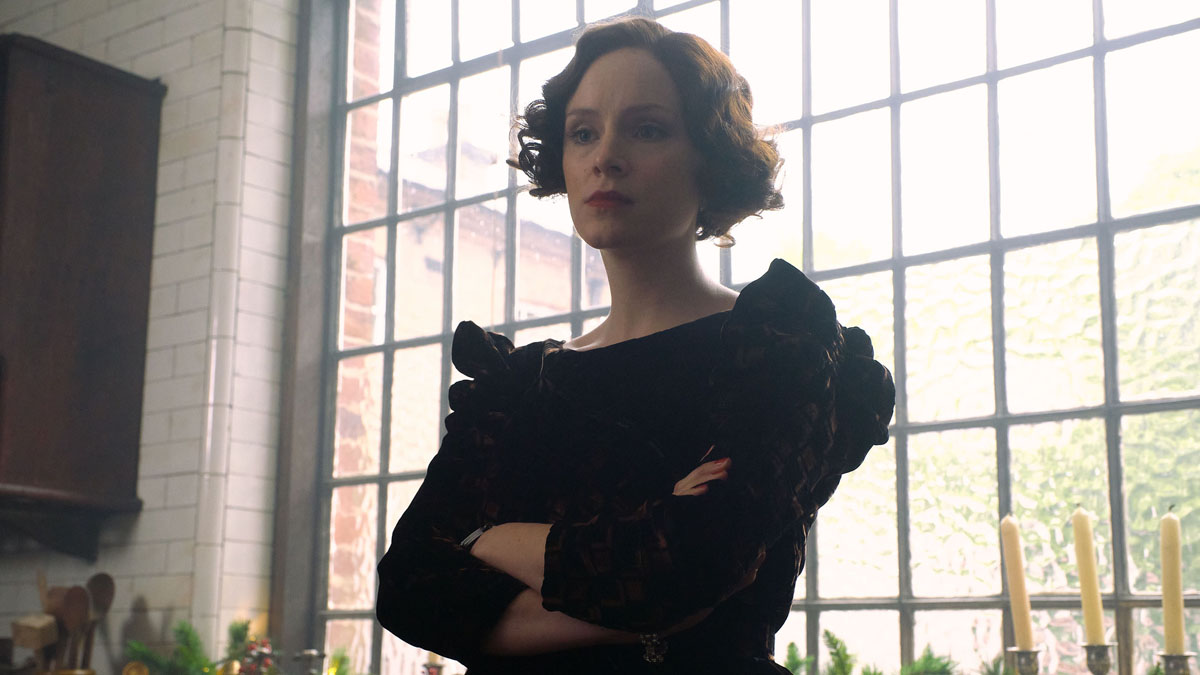 Ada sees trouble coming more quickly than other characters, says Rundle. "She just thinks, get myself away from it. I'm not getting involved. I'm not getting blown up, I'm not going to prison, I want to be more than that. I think that's what pushes her to separate herself from her family, but can you ever really run away from who you are? I don't think you can and that's her sort of journey. For as much as Ada often pretends she wants nothing to do with them, they're her family."
In season six, Ada's family includes a daughter whose father was Black British Intelligence officer Colonel Ben Younger, who was killed by a car bomb as an indirect result of Tommy's surveillance on Oswald Mosley. The mother of a multiracial daughter and a son named after Karl Marx, Ada recognises the threat represented by Mosley's Fascism all too clearly. "It's a fascinating period in history they're moving into, and Ada is astute enough to see that it's not a good thing, the world that these kids are growing up in. She's trying to protect them and educate them and find them safe passage".
Safe passage isn't a given in Mosley's Britain, even for a woman with Ada's nous and wealth. Season six is when the character starts to appreciate the protection of being a Shelby, says Rundle. "For Ada, that's when she realises that the kind of person she is, and the kind of family she comes from, might be a strength. It's a very dangerous world that they're heading into and Ada has to use everything in her arsenal to try and find a safe way through it."
What exactly does that arsenal contain? Intelligence, says Rundle, conviction. "She's one of the only people in the world who isn't frightened of the Peaky Blinders, because she is one." What about morality?
"They do have a morality, they have their own rules, definitely. They're awful people but they're also kind of good people, which is why we love them. You wouldn't stick with these protagonists if you didn't like them and didn't agree with what they did. There's always been a Robin Hood element to them." Rundle agrees with Ada's morals more than she does say, Arthur's. Unlike Arthur, as far as we know, Ada's never murdered anybody.
"As far as we know," Rundle laughs, absolutely believing that the character has it in her to kill. "Definitely. That's the joy of Ada. She keeps herself at a distance, she's intellectual and she's bettered herself and she's got this refinement but I think that in the glint of her eye, I definitely think she could kill a person if she needed to and wanted to.
Source: Den of Geek
3.9k Share this