A mother and her three young children have been found dead at a home in
Melbourne's
north-west this afternoon, with police describing the incident as "tragic".
Police arrived at the Tullamarine property about 12.20pm today to find a 42-year-old woman, two young girls aged seven and five, and a three-year-old-boy dead at the home.
Acting Deputy Commissioner Robert Hill said when police arrived they were greeted by ambulance members in the front yard with a 48-year-old male in their company, who was confirmed to be the children's father and the husband of the woman.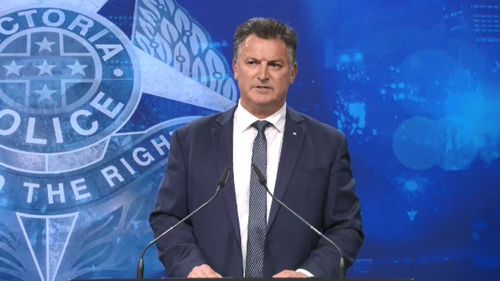 "This is a tragic event, the loss of life tragic in any circumstance but when it involves children, it's even more heart-wrenching," Dept Comm Hill said.
"These people died in suspicious circumstances."
A crime scene has been set up and the Homicide Squad is present.
Police are not looking for anybody else in relation to the deaths.
"We have one male who's assisting us with our inquiries and assisting us alone," Dept Comm Hill said.
"There was no other party … there is no other party that we seek at this point in time.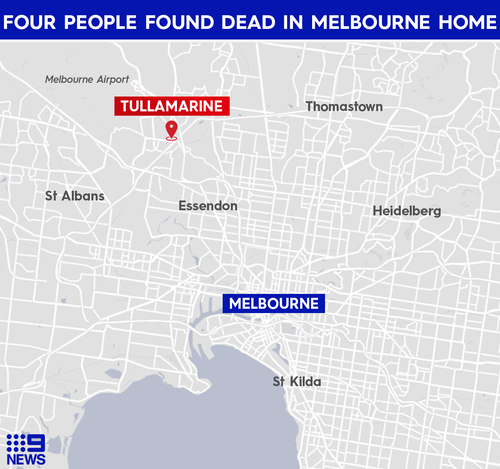 "But we should not draw conclusions that that male may be culpable for this offending. We are well and truly – we've got a long way to go before we can understand and appreciate exactly what occurred.
"I just want to make it very clear that we're not – and should not – be drawing any conclusions at this point in time as to what occurred. We simply don't know."
Outside the home, locals of the area were shocked to hear of the tragic circumstances authorities had uncovered.
"It is sad, very sad to hear people have died around here in Tullamarine," one local told 9News.
"We don't have any trouble here at all."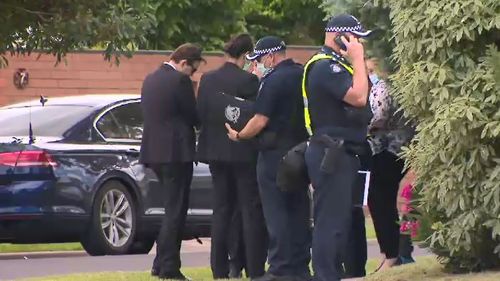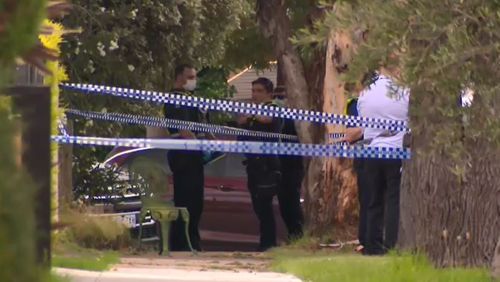 Neighbours said the area was peaceful and the situation was a shocking one.
"I'm in shock, I'm shaking," they said.
"It's a very quiet street, very quiet … there's been no problems anywhere."
Several police cars and ambulances are at the scene.
Source: 9News