5.9k Share this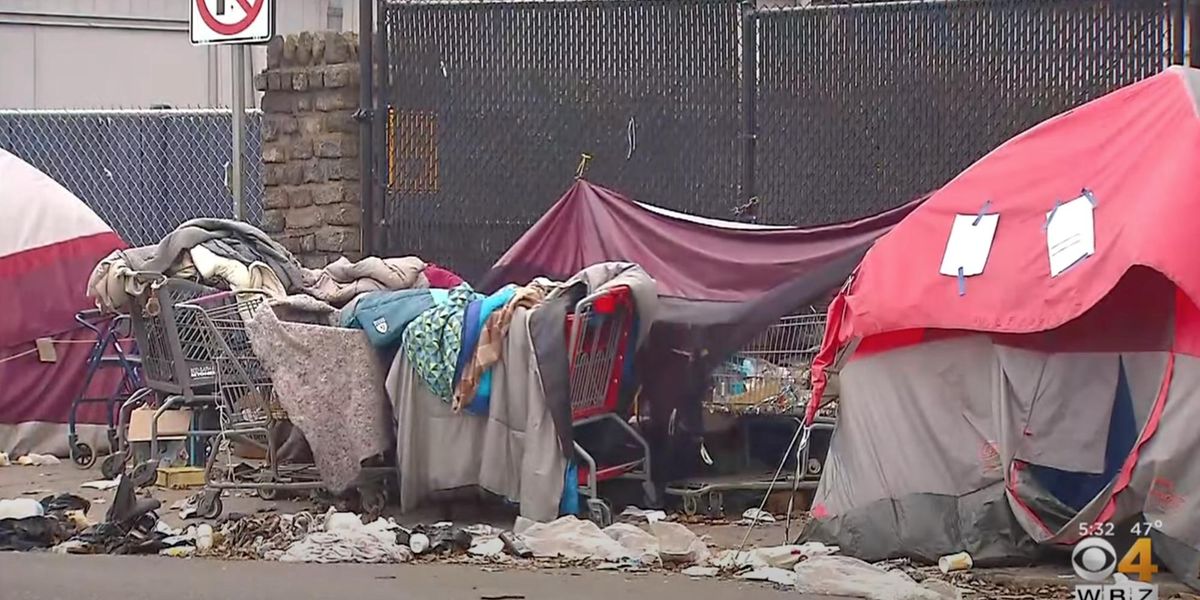 The American Civil Liberties Union filed a lawsuit against the city of Boston saying that its eviction of homeless people from an encampment on public space was harmful and unconstitutional.
City officials began cleaning out the encampment at Massachusetts Avenue and Melnea Cass Boulevard, informally known as "Mass and Cass." The ACLU lawsuit has been filed on behalf of three of the homeless people being evicted.
"We can't sweep or arrest our way out of the intersecting crises at Mass and Cass," read a statement from Carol Rose, the executive director of the Massachusetts chapter of the ACLU.
"This plan is harmful and unconstitutional because it forces people to disperse with no safe place to sleep, while disconnecting them from the medical care they are able to receive at Mass. and Cass," she continued. "Indeed, it's inconsistent with City assurances, public safety and the law."
The lawsuit calls for the city to allow homeless people back into the encampment and also asks for monetary compensation for the three plaintiffs over the city's "intentional destruction of their personal property."
The lawsuit said about 350 homeless people lived in about 150 tents in the encampment.
The attorney for the ACLU said that homeless shelters are untenable for many because of their disabilities or because of their substance abuse problems.
"They're there because they literally have no other place to go," said Kevin Prussia.
Boston elected Michelle Wu to the mayor's office during Tuesday's election, making her the first woman as well as the first person of color to be elected to the office.
"The humanitarian crisis at Mass and Cass is truly an overlap of multiple crises," said the mayor-elect.
She added that she would work "to connect residents seeking treatment with stable housing."
Here's a local news report about the homeless lawsuit:
[embedded content] ACLU Sues Boston Over Decision To Evict Homeless From Mass And Cass www.youtube.com
Source: TheBlaze
5.9k Share this