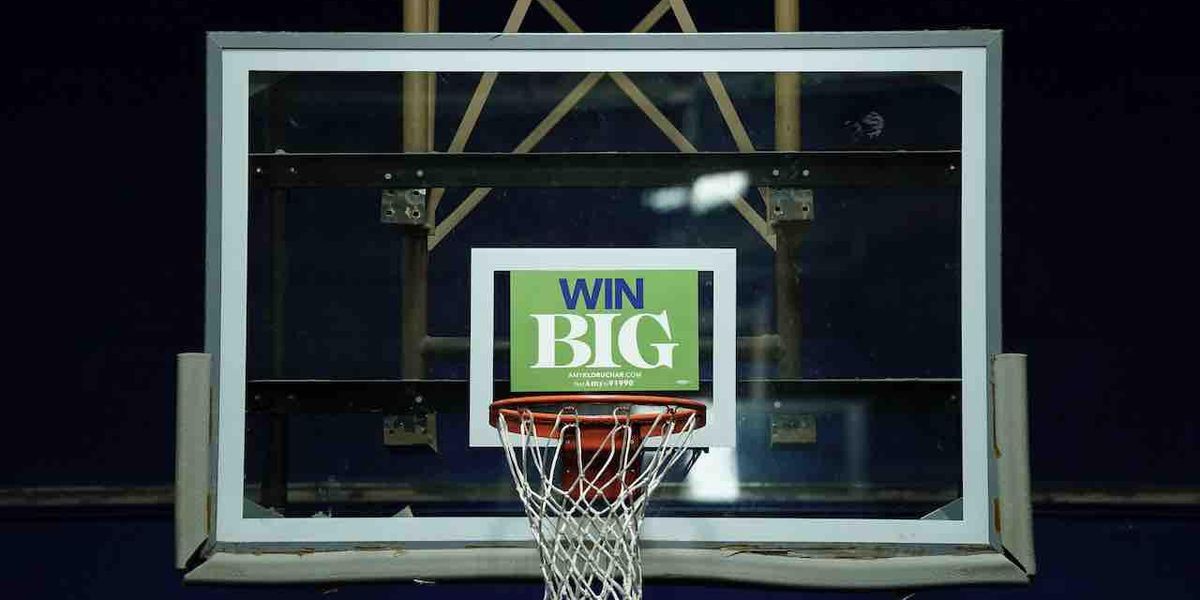 The coach of a Connecticut high school girls' basketball team was suspended after his squad beat its opponent 92-4 Monday night — and Sacred Heart Academy apologized, saying it's "deeply remorseful for the manner through with [sic] the outcome of the game was achieved," CTInsider reported.
What are the details?
Sacred Heart coach Jason Kirck — suspended for one game — was not available for comment Tuesday, the outlet said, but Sr. Sheila O'Neill, the school's president, issued a statement:
Sacred Heart Academy values the lessons taught and cultivated through athletic participation including ethical and responsible behavior, leadership and strength of character and respect for one's opponents. Last night's Girls' Basketball game vs Lyman Hall High School does not align with our values or philosophies. Sacred Heart Academy Administration and Athletics are deeply remorseful for the manner through with the outcome of the game was achieved. We are in communication with Lyman Hall High School, the Southern Connecticut Conference and CIAC, and are addressing these concerns internally to ensure that our athletic programs continue to encourage personal, physical and intellectual growth.
What did the coach of the losing team have to say?
Tom Lipka, coach of the Lyman Hall team, said Sacred Heart "showed no mercy throughout" the game, CTInsider reported.
"Sacred Heart pressed for most of the first half then called it off and went into a tight man-to-man half court defense trying to get steals," Lipka said in an email to Hearst Connecticut Media, the outlet noted. "They fast breaked the entire game right to the end. They never went into a zone and continued to push the ball up the court and shoot threes wherever they could. They showed no mercy throughout."
Sacred Heart led Lyman Hall 29-0 after the first quarter, 56-0 at halftime, and 80-0 after three quarters, CTInsider said. Sacred Heart is considered one of the best teams in the state and was ranked third in the GameTimeCT girls' basketball poll, the outlet said, having beaten its previous two opponents 83-48 and 80-37.
Without Kirck on Thursday night, Sacred Heart beat Hamden 42-39 in an away game and remained undefeated.
Lyman Hall has not yet won a game this season after six tries. However, its losses against other opponents have not been as lopsided: 43-31 against Coginchaug, 55-37 against Amity, 72-38 against Sheehan, and 65-36 against Middletown, CTInsider said.
What else is being said about the 92-4 score?
Thomas Sparks, coach of the Immaculate High girls' basketball team in Danbury, told CTInsider in a separate story that sometimes the difference in ability between teams "is uncontrollable."
"If the teams are very unmatched, the score is going to be lopsided," Sparks noted to the outlet. "But at the same time as a coach and a leader, we have to learn how to monitor those situations, so it doesn't get out of hand."
He added to CTInsider that the Sacred Heart versus Lyman Hall game "could have been controlled a little bit better. That was excessive, especially with it being 80-0 at the end of the third quarter. Some of it is out of [Kirck's] hands, some of it. He has a good program and good players, and some schools can't even field teams with 10 players that care about playing. It is a no-brainer what kind of game that is going to be, but it didn't have to get that out of hand."
Danny Melzer, coach of the New Canaan boys' basketball team, told the outlet that Sacred Heart's Kirck is "a good guy who would never do anything to intentionally embarrass an opponent" and that "I'm sure he feels badly about the situation."
Commenters on a WFSB-TV report about the blowout seemed to lean in a different direction:
"He did right," one commenter wrote. "What was he supposed to tell his stars, don't do their best? Or play bad players just because the other team is not good[?] This is [a] weak attitude; they need to toughen up!"
"I went to a top Catholic school in Illinois," another commenter said. "We worked hard to win hard….. I'm very confused with this… I also learned my best lessons from butt kickings."
"What are some costs and benefits to Lyman players when their opponent takes it easy on them? What are the costs and benefits considering in a short couple of years those Lyman players will be trying out for a college team? Then later, interviewing to work at your business…" another commenter wondered.
The Connecticut Interscholastic Athletic Conference handbook notes under its "Class Act" Sportsmanship Standards that coaches should be aware of the competitive balance of contests and manage the score in a manner that is sportsmanlike and respectful of opponents, CTInsider said.
Anything else?
Monday night's game was the first between the two teams since December 2017 when Lyman Hall beat Sacred Heart 58-32, the outlet said.
Lyman Hall is scheduled for a rematch against Sacred Heart Jan. 28, CTInsider added.
Source: TheBlaze