Share this @internewscast.com
Tonight and over the coming days, a celestial visitor from the Stone Age will finally be visible in Australian skies.
The comet C/2022 E3 (ZTF), dubbed "the green comet", is making its closest approach to our planet in 50,000 years, having last done so when Neanderthals and homo sapiens co-existed.
It's been visible in the Northern Hemisphere for some time – but if you're looking to catch a glimpse of it in Australia, here's what you need to know.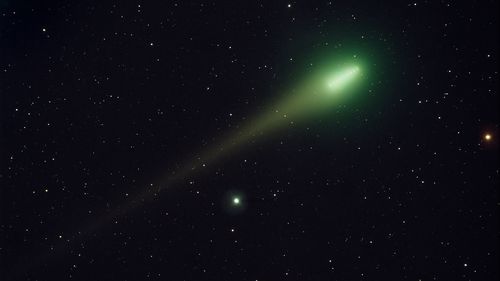 When will the green comet be visible in Australia?
According to
NASA
, the comet should be able to be seen in the Southern Hemisphere now.
It was closest to Earth on February 2, but had only just begun to peek above the horizon.
The best time to see this once-in-a-civilisation visitor is over the next several nights between 10pm and midnight, by looking into the sky due north, astrophysicist Dr Sarah Webb told
The Guardian
.
By February 11, it will be close to Mars and have become quite dim as it gets further away from Earth.
It is visible at night to the naked eye although may appear small and fuzzy.
It's also visible in the morning skies, but you'll need binoculars or a telescope.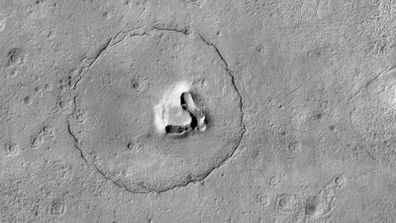 'Bear face' spotted on surface of Mars
Comets are fairly unpredictable in terms of when and where they will appear, so keep your eye peeled for the distinctive green glow, caused by the sun turning the celestial body's icy shell to gas.
Light pollution and air pollution can also obscure the comet from view.
The comet's orbit takes 50,000 years to complete, so we're not going to see it again in our lifetimes.
Some scientists have also suggested this could be the last time it passes Earth, with a quirk in its path suggesting it could be en route to deep space.
Sign up here
to receive our daily newsletters and breaking news alerts, sent straight to your inbox.
Share this @internewscast.com