Hundreds of Jetstar passengers were stranded for 18 hours in a
Japanese
airport with no beds and hardly any food as temperatures outside dropped to two degrees below zero.
Some of the 250 travellers stuck inside an airport terminal in Osaka, Japan, after heavy snow blocked the bridge connecting the mainland to the airport said they were left in the dark with no information about the delay.
The flight was meant to depart for Cairns at 9pm last night but Passengers said the boarding time kept getting pushed back until they were eventually got stuck overnight, waiting for 18 hours.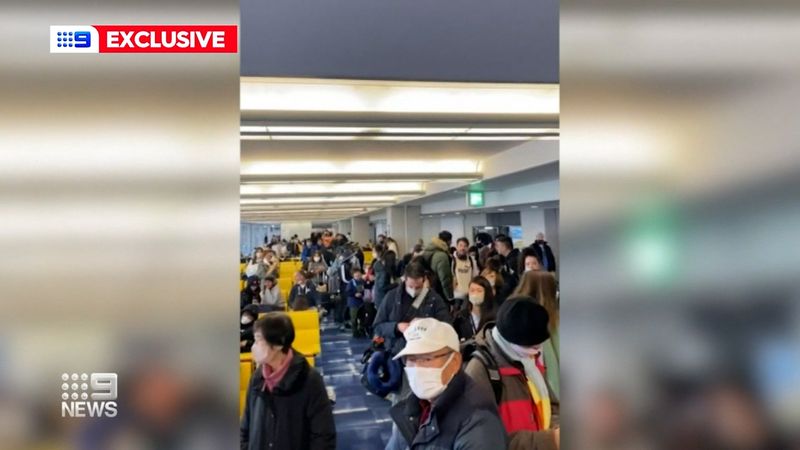 "It reached 2.20 and we were like what's going on we want to board our plane," traveller Jack Eather said.
"We were just confused, people want to know what's going on and were angry because we had nowhere to go."
The airport closed while the Aussies waited to board the plane, leaving passengers to sleep on the floor as the heating was turned off.
"No food or anything open — we asked for food they said no, the heating was off so it was freezing, it was snowing outside," Eather said.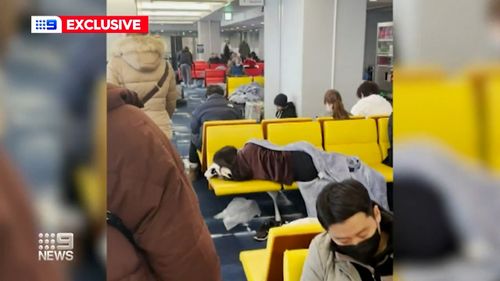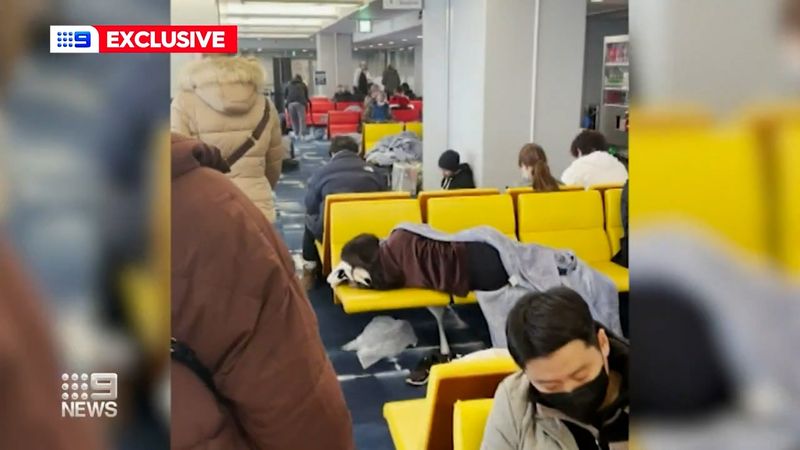 After the eighth hour of the delay, muesli bars and blankets were handed out to the group of Cairns-bound Aussies. 
A spokesperson for Jetstar said "due to heavy snowfall … our crew couldn't reach the airport which meant customers already there couldn't leave".
Passengers boarded the plane this afternoon and were expected to land in Cairns tonight.