Share this @internewscast.com
John Farnham was "deeply touched" by Robbie Williams' heartfelt tribute at the 2022 AFL Grand Final, his family says.
The Australian legend — currently receiving treatment for mouth cancer — "thoroughly enjoyed" Williams' performance and "generous gesture" while he gleefully watched on from his hospital bed.
"We were delighted to see Robbie Williams dedicate his performance of You're The Voice to John," the Farnham family said in a statement this afternoon.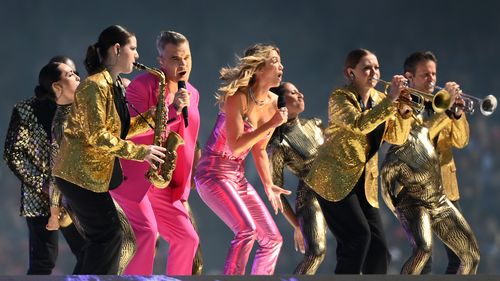 "John was watching from hospital and was deeply touched by that very generous gesture.
"He thoroughly enjoyed Robbie's performance too."
While performing on stage last night alongside Aussie songstress Delta Goodrem, Williams shouted "let's all send our love to John and his family" before busting out a rendition of the 1986 classic.
A jam-packed crowd sang along to the chorus on Williams' behalf.
Farnham's family recently announced the music legend was "progressing well" and doctors are pleased with his recovery after undergoing surgery.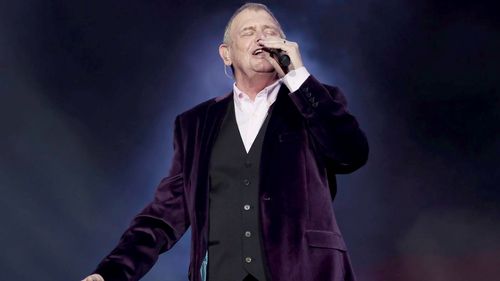 It was announced the singer had been diagnosed with a cancerous mouth tumour last month.
He was rushed into a marathon surgery that ran from 8am-7.30pm.
In a statement released on Thursday, the Farnham family revealed doctors were happy with the 73-year-old's progress.
"John's recovery from last month's surgery for mouth cancer is progressing well," a statement said.
"His medical team are very pleased with his progress over the past month.
"He was moved from ICU and into a general ward a couple of weeks ago. That in itself was terrific progress."
Share this @internewscast.com