Share this @internewscast.com
Multiple fish kills have occurred in the lower Darling-Baaka River at Menindee sparking major concerns for residents and their own safety.
Authorities have held meetings with residents to provide an update on the incident.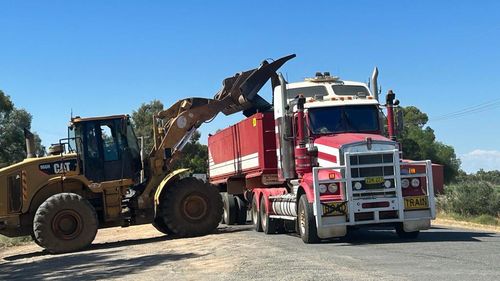 Work is underway to remove and dispose of as many fish as possible from the Main Weir pool to ensure fresh and clean water supply is maintained to the Menindee township and surrounding properties.
"The most obvious concern within the community is access to clean water and Essential Water was able to reassure those on town water that there are no – and nor will there be – issues with water supply," NSW Police Assistant Commissioner Brett Greentree said.
"It's also important that I reiterate NSW Health's advice that the drinking water supply in Menindee township is safe to drink and continues to meet all health-related Australian Drinking Water Guidelines values.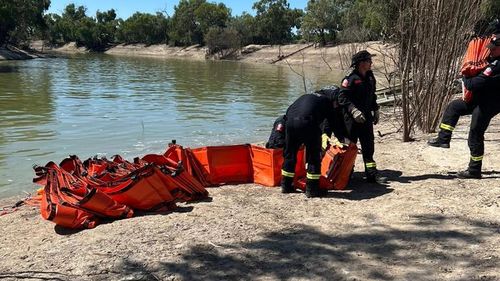 "That said, we would encourage anyone who is concerned or feels unwell, whether that be physically or mentally, please contact the local health service for assessment, advice or assistance."
Greentree said residents in the Main Weir pool who rely on the river for water supply will continue to receive access through water carting services as authorities handle the situation.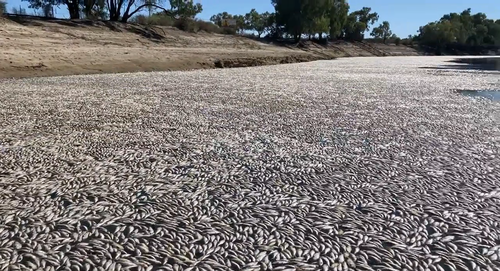 "These fish deaths are related to low oxygen levels in the water (hypoxia) as flood waters recede," the Department of Primary Industries said.
"Significant volumes of fish including Carp and Bony Herring, nutrients and organic matter from the floodplain are being concentrated back into the river channel.
"The current hot weather in the region is also exacerbating hypoxia, as warmer water holds less oxygen than cold water, and fish have higher oxygen needs at warmer temperatures."
Sign up here
to receive our daily newsletters and breaking news alerts, sent straight to your inbox.
Share this @internewscast.com