Man threatens pregnant woman in attempted carjacking at petrol station
Share this @internewscast.com
A man is on the run after he threatened to kill a pregnant woman and her unborn baby during an attempted carjacking in
Melbourne's
south-east.
The man set upon Shruthi Sheshagiri and Mahesh Sriramaiah after they stopped for petrol at an Ampol service station in Huntingdale on March 17.
They were in their car with their five-year-old son when the man began terrorising the young family in an unprovoked attack.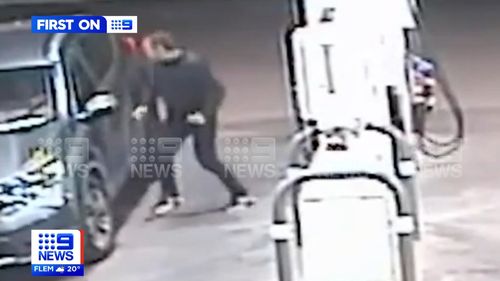 The man, who arrived at the scene on a red Ducati motorbike, threatened to kill Sheshagiri, who is pregnant.
"I will kill your baby," the man yelled.
The man attempted to get inside the car before Sriramaiah locked the doors.
He then turned his attention to the passenger side door, where Sheshagiri was sitting.
CCTV captured the moment the man started kicking the door of the car.
"He kicked the car and the car shook and my wife started screaming at the top of her voice," Sriramaiah told 9News.
"My brain froze and I did not react at all."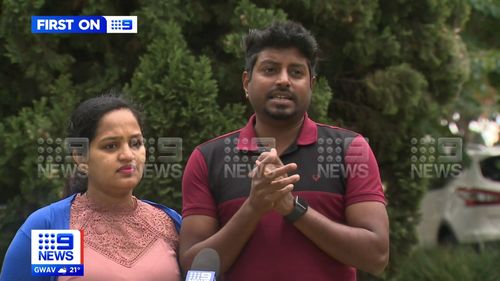 The family quickly sped away and notified police.
"It's one of the most traumatic things that I can imagine," Senior Constable Sean Embery said.
"I can't even begin to put myself in their position.
"It's something that is not only concerning for this family but for the wider community in the area."
The family told 9News that they have spent the last two weeks struggling to sleep and fear the man will return.
Police are appealing for public assistance on the attack and are urging anyone with information to contact Crime Stoppers.
Sign up here
to receive our daily newsletters and breaking news alerts, sent straight to your inbox.
Share this @internewscast.com