Share this @internewscast.com
Benjamin Coman held delusions that his ex-partner's unborn baby was not his when he killed the mother-of-two at their former family home.
He was also paranoid she was tracking him using a chip in his brain, believed supermarkets were poisoning his food and that he was being spied on, a
Melbourne
court has been told.
Coman, 31, faced the second day of a pre-sentence hearing on Tuesday after he pleaded guilty to the October 2021 murder of Michelle Darragh, 32, inside the home they once shared with their children in Bayswater North.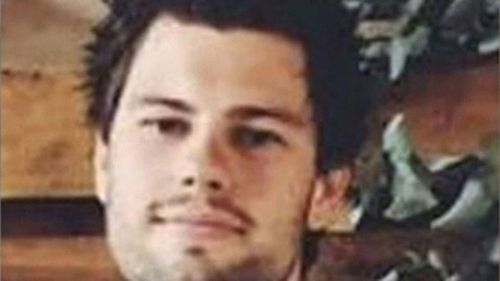 The couple had an on-and-off relationship.
She was 12 weeks pregnant when she died, and Coman wanted her to abort their unborn child.
Darragh was staying with her parents when she went to the house on October 9 to collect some belongings.
Her father became concerned after she didn't return home to her children, so he drove to the house, where he found his daughter's lifeless body.
Coman claims there was a struggle with a kitchen knife before he stabbed Darragh to death and then turned the blade on himself.
He was taken to hospital with internal stomach injuries.
His mental health had deteriorated in the weeks prior to her death and he was admitted to Maroondah Mental Health ward in mid-September for psychiatric help after he tried to take his own life.
Forensic psychiatrist Andrew Carroll was called to give evidence on Tuesday about Coman's mental health leading up to the murder.
Following years of drug use, he said Coman had developed psychotic depression, which included paranoia, voices, hallucinations and delusions.
"Objectively Mr Coman had no reason to be angry with Ms Darragh. He did feel angry at the time. His thinking the child was the product of an affair, was a delusional belief," he told the Supreme Court.
He said Coman, a regular methamphetamine, speed and cannabis user, also believed Darragh was tracking him using a chip in his brain.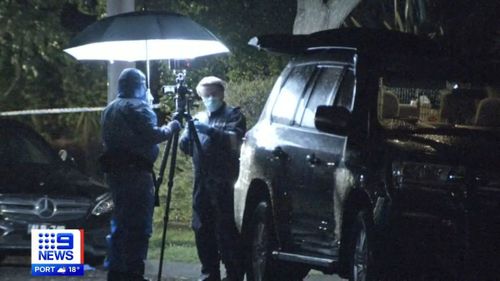 "He came to believe his partner could read his mind through some device that had been inserted into his head through an operation a few years prior," Carroll said.
Earlier, Darragh's siblings read statements to the court and stared down Coman, who kept his eyes closed while in the dock.
"Don't be such a coward, open your eyes," her brother, James, said to Coman.
Samantha Darragh described the heartbreaking 10-second call she received from her mother on the day her sister was murdered.
"I think about mum screaming down the phone to me … 'Ben's killed Michelle'," she said.
"We trusted Ben, we trusted him with Shell. For him to take the life of someone who he was supposed to love and protect just shows everyone who he really is: a monster."
Coman's eyes remained closed until Darragh's niece read her statement.
He cried as the young girl explained how Coman had comforted her at a family member's funeral before he killed her aunty.
"The fact someone could do this to my beautiful aunty makes me sick," she said.
The hearing before Justice Andrew Tinney will continue on Thursday.
1800 RESPECT (1800 737 732)
Sign up here
to receive our daily newsletters and breaking news alerts, sent straight to your inbox.
Share this @internewscast.com