Sperm whale skull stolen from NSW Museum, police investigating
Share this @internewscast.com
The hunt is on to find a person, or persons, who stole a sperm
whale
skull from a museum on
New South Wales
' South Coast.
The Eden Killer Whale Museum said it was "very distressed" to learn that part of the collection had been taken on Monday.
The skull was being stored in a shed while the museum was undergoing renovations, rather that outside on display.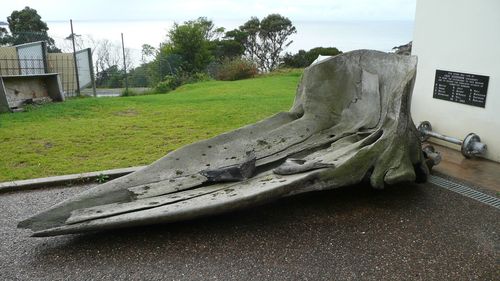 The gate to the shed was found unlocked this morning, leading to questions about who may have had access.
The museum said given the weight and size of the skull, large machinery such as a crane and flat bed truck would have been needed to move it.
The skull was located on the Neil "Biggs" Rankin block on the Eden Lookout.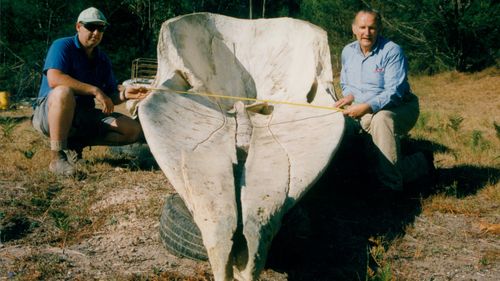 "It is unlikely that it could have happened secretly, so we're hoping that someone saw something and will come forward to provide information to help us get it back," Eden Killer Whale Museum said.
"It is illegal in NSW to possess any part of a whale without the appropriate licenses, with those found guilty of the offence potentially facing fines in excess of $80,000."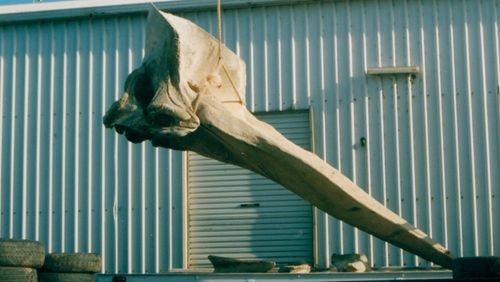 NSW Police confirmed they were investigating the theft.
"The incident was reported to officers attached to South Coast Police District today (Monday 27 March 2023), who have commenced an investigation," a statement said.
"As inquiries continue, anyone with information is urged to call Eden Police or Crime Stoppers on 1800 333 000."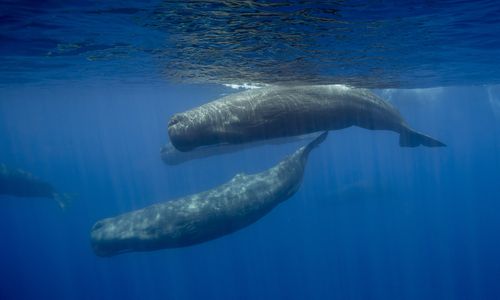 The sperm whale is the largest of the toothed whales, and inhabit the deep-ocean.
They can reach lengths of 18-metres and weigh up to 50 tonnes.
The species was featured in the famous novel Moby Dick.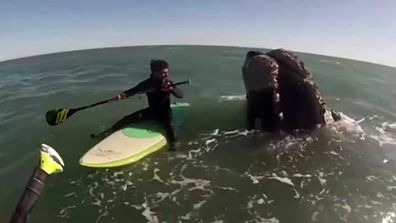 Pod of whales get up close to two paddleboarders
Sign up here
to receive our daily newsletters and breaking news alerts, sent straight to your inbox.
Share this @internewscast.com