Share this @internewscast.com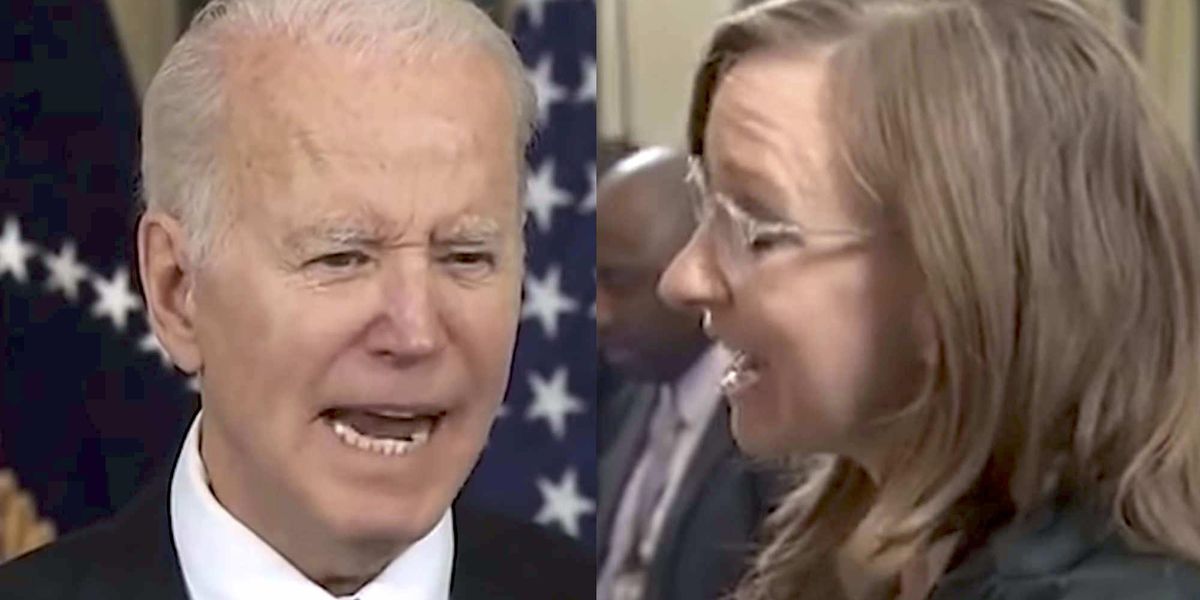 President Joe Biden appeared to lose his temper at a reporter asking if his controversial comments about regime change in Russia could be used for propaganda purposes by President Vladimir Putin.
Biden was speaking to reporters on Monday when he was challenged by PBS reporter about an offhand comment he made calling for Putin to be ousted from power over the war crimes in Ukraine.
"I still want to get back to your original words that he cannot remain in power? Can you help us understand, you have more foreign policy experience than any president who has ever held this office," claimed PBS NewsHour correspondent Lisa Desjardins.
"Whether those are your personal feelings or your feelings as president, do you understand why people would believe you, as someone commanding one of the largest nuclear arsenals in the world, saying someone cannot remain in power is a statement of U.S. policy?" she asked. "And also are you concerned about propaganda use of those remarks by the Russians?"
"No and no," Biden replied flatly.
"Tell me why, you have so much experience, you are the leader of this country," Desjardins pressed.
"Because it's ridiculous! Nobody believes we're gonna take down, I was talking about taking down Putin. Nobody believes that, number one," Biden emphatically explained.
"Number two, what have I been talking about since this began? The only war that's worse than one intended is one that's unintended. The last thing I want to do is engage in a land war or a nuclear war with Russia," he added.
"That's not part of it. I was expressing my outrage at the behavior of this man. It's outragous, it's outrageous, and it's more an aspiration than anything, he shouldn't be in power," Biden concluded. "There's no, I mean, people like this shouldn't be ruling countries but they do."
Many criticized Biden for what were unscripted remarks that could unnecessarily provoke Putin at a very tense and unease time in global politics. Biden's defenders claimed that his comments were akin to that of Ronald Reagan when he challenged then-Soviet Leader Mikhail Gorbachev to take down the Berlin Wall during the Cold War era.
Others criticized Desjardins for claiming Biden was the most experienced in foreign policy of any president who had ever held the office.
Here's the video of Biden's angry reaction:
[embedded content] WATCH: Biden says no one believes U.S. wants to 'take down Putin' www.youtube.com
Source: TheBlaze
Share this @internewscast.com