Share this @internewscast.com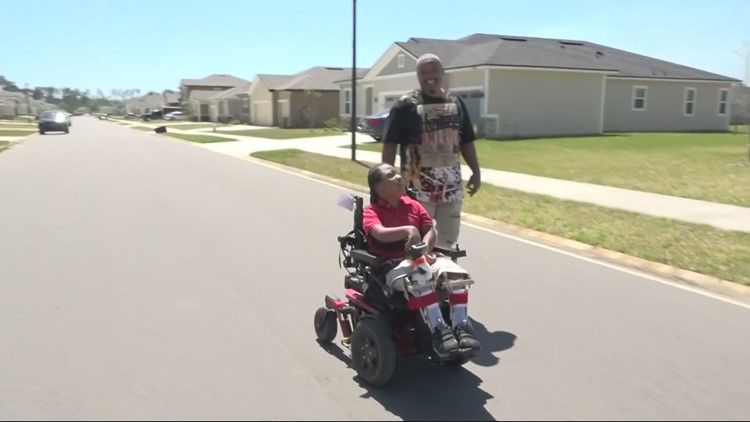 It was the last straw Tuesday for Elmer Williams.
His son Tyler who is 8 years old had to wait outside of Biscayne Elementary School for hours after school was out.
JACKSONVILLE, Fla. — It was Tuesday after school when Elmer Williams says his 8-year-old son Tyler had to wait with his nurse outside Biscayne Elementary School.
His school gets out around 3 p.m. and his father says it was 6 p.m. and still there was no bus.
"So we are trying to figure out what's going we're calling dispatch, and they were being nonchalant about getting back to school and picking the kids up and he's not the only kids it was whole bus load of kids special needs kids at that," said Williams. 
The Student Transportation of America (STA) says they had an assigned driver, as well as an aide, to serve students that need an adapted bus with specialized equipment.
The agency says the driver of this bus became unavailable due to unforeseen personal circumstances. STA assigned new a driver and an aide, to pick up the route.
STA says they communicated with both the families of the students. Williams says no one contacted him.
"Duval public schools you need to do something about transportation issues in regards to getting these kids to school especially the special needs students," said Williams. 
Williams says this is the fourth time his son experienced these bus delays this school year.
DCPS was aware of the most current delay, and are looking into Williams claims that this happened four times.
William says that some special needs children require strict routines and medication. He calls these delays an inconvenience.
"The thing with special needs kids and it's just that, they are special needs. So it's special care, special services and special things that they have to go through," said Williams. 
DCPS says It is disheartening to hear that our vendor service, Student Transportation of America (STA), is not operating up to district standards.
Transportation leadership is working with the bus vendor to resolve this matter.
Share this @internewscast.com